Readers React: Baby, it's such a cold feeling to have someone insistently flirt with you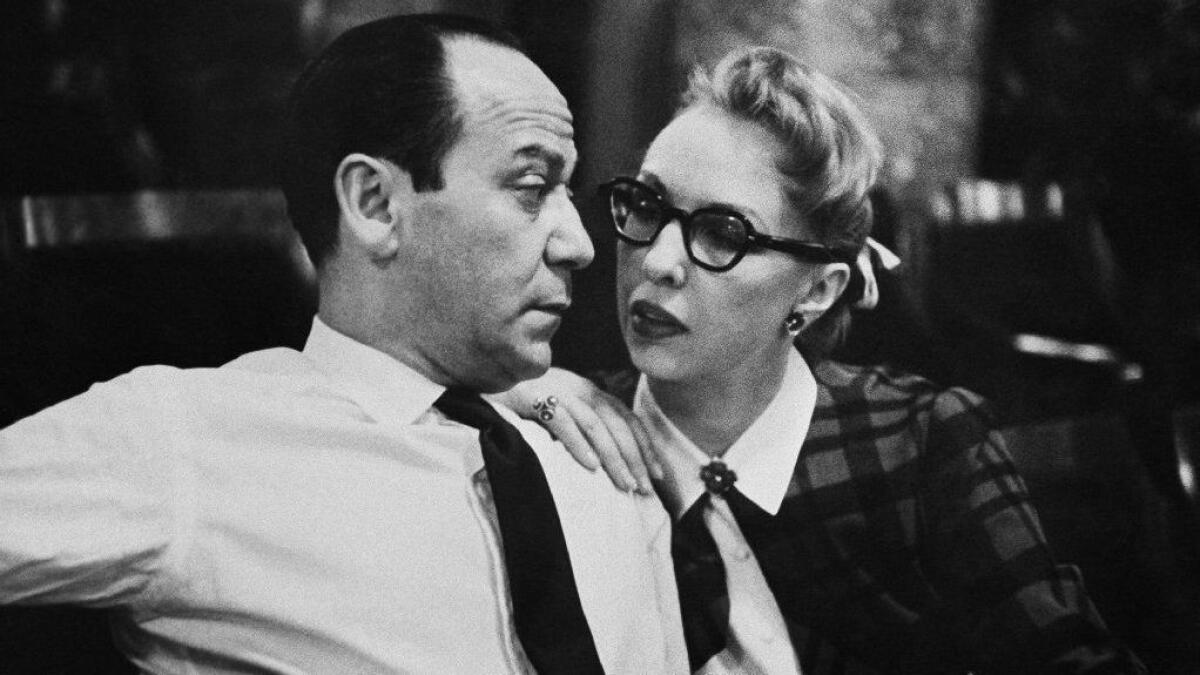 To the editor: Columnist Robin Abcarian's insistence that "Baby, It's Cold Outside" is a paean to romantic flirting is, somewhat thankfully, preceded by her admission that she must be getting old. (Abcarian and I are of similar age, so I share her admission.)
But being out of step due to age has a remedy: Don't cling to the faulty perceptions that dominated when you were coming up in the world. Many things, including what constitutes flirting, have changed over time.
In this case, the argument is that truly listening to another person, not putting them off with (arguably) sexy banter, is the priority. That is a better way forward.
Kudos, by the way, to Abcarian's niece for a more timely rendition of the lyrics.
Allison Goodman, La Crescenta
..
To the editor: I wholeheartedly agree with Abcarian that the uproar over "Baby, It's Cold Outside" is overwrought. But I have to thank all the hand-wringers who manufactured yet another entertaining seasonal foofaraw.
After all, until a few years ago I could count on reading about municipalities that piously permitted placement of Christian nativity scenes on public property to the exclusion of nonbelievers' seasonal displays. But then the courts ruled that practice unconstitutional.
Having taken pleasure (however perverse) in reading about those epic late-year legal battles, the "Baby" critics' tantrums nicely took up the slack.
Aaron Mills, Solana Beach
..
To the editor: Did anyone ever consider that the male singer in "Baby, It's Cold Outside" just might be a thoughtful guy who has no ulterior motive?
Robert Stuart Richards, Canyon Country
Follow the Opinion section on Twitter @latimesopinion and Facebook
A cure for the common opinion
Get thought-provoking perspectives with our weekly newsletter.
You may occasionally receive promotional content from the Los Angeles Times.