Readers React: The coal industry failed its sickened miners, not the government. It needs to pay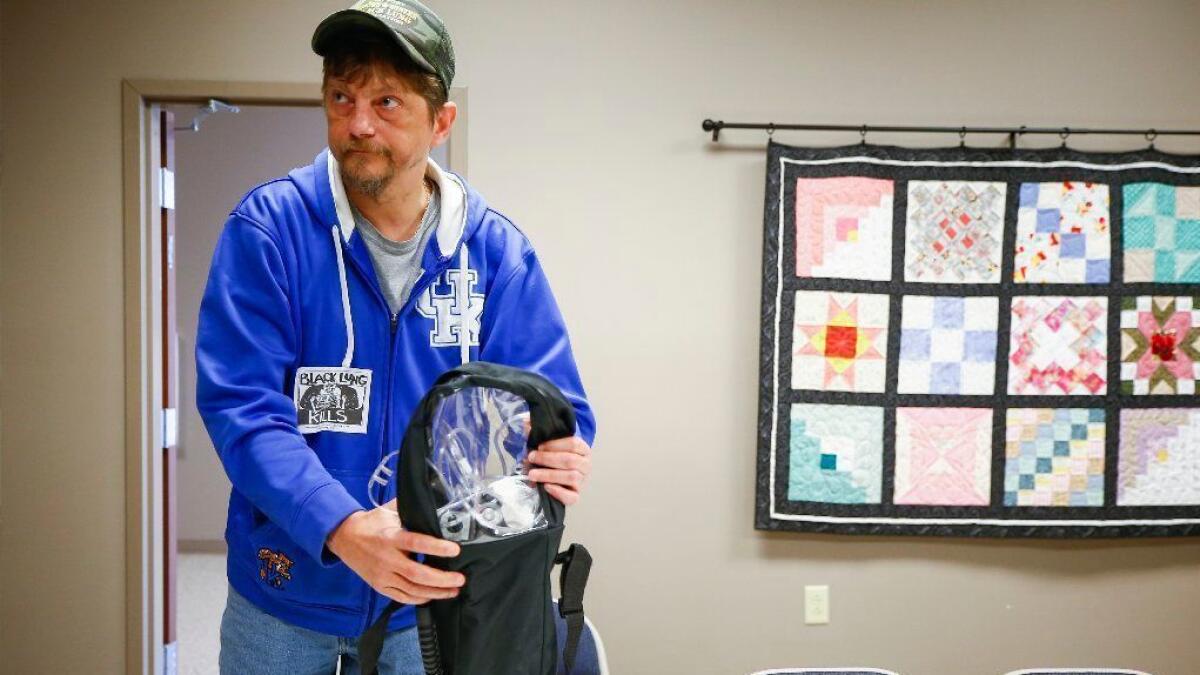 To the editor: I was saddened that, in spite of retired miner Danny Fouts' firsthand experience with the coal company's evasion of government safety and health regulations, he holds them blameless for his plight.
As the coal industry pressures the government to further roll back safety and health regulations, and the National Mining Assn. works to reduce the funds available for stricken miners, Fouts feels that "the companies aren't the ones trying to take our benefits."
The government of course needs to address the plight of coal miners, but the focus of blame should be directly on the coal industry.
It is past time that coal be taxed at a level that accounts for its full cost, including the environmental toll and the health problems suffered by the humans who do the mining. Then we would see just how expensive coal really is.
Frank Kearns, Downey
..
To the editor: During a 2016 campaign event, Hillary Clinton said the following:
"Because we're going to put a lot of coal miners and coal companies out of business …we're going to make it clear that we don't want to forget those people. Those people labored in those mines for generations, losing their health, often losing their lives to turn on our lights and power our factories. Now we've got to move away from coal and all the other fossil fuels, but I don't want to move away from the people who did the best they could to produce energy that we relied on."
She released a $30-billion plan for increased job training, small-business development and infrastructure investment, especially in Appalachia. The plan also provided for miners' health and pensions.
President Trump has declared the "war on coal" over. Appalachia made a choice to vote overwhelmingly for him.
Donna Handy, Santa Barbara
..
To the editor: Who has the courage to say that coal is dead in Appalachia?
The large coal seams are depleted and the small seams are too expensive and deadly to mine. The extensive rock drilling required leads to silica release and earlier-onset black lung in miners. The Black Lung Disability Trust Fund is $4.3 billion in debt.
I know of somebody looking for $5 billion to plug the gaps in our border. Instead, how about we use comparable monies to prop up this fund and to start to plug these mines?
The dwindling mining returns are far more deadly to the American people than a migrant caravan.
Tricia Bregman, Santa Ana
Follow the Opinion section on Twitter @latimesopinion and Facebook
A cure for the common opinion
Get thought-provoking perspectives with our weekly newsletter.
You may occasionally receive promotional content from the Los Angeles Times.