Readers React: When will Eric Garcetti get the magazine cover 'failure' treatment?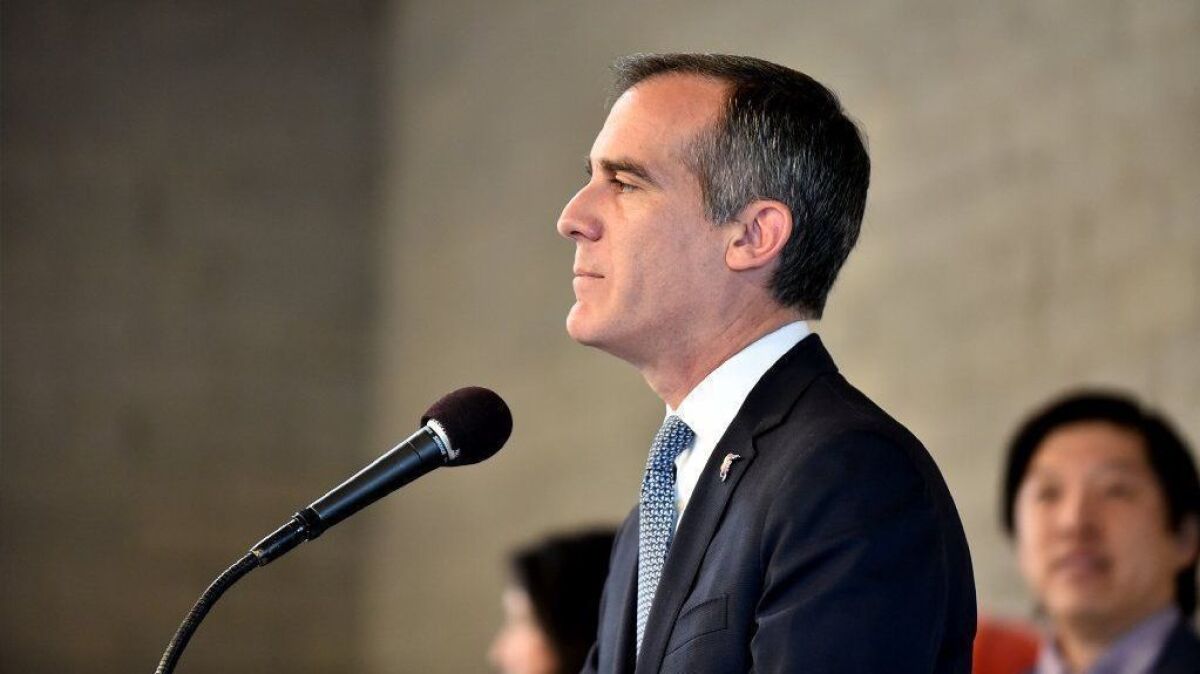 To the editor: While running for reelection in 2017, Los Angeles Mayor Eric Garcetti also had to convince voters to increase their taxes to support housing for homeless people while vowing to supporters of the failed slow-growth initiative Measure S that he would end closed-door meetings with developers and bring transparency to the planning process.
It is ironic, then, to have articles about the city's inability to clean up homeless camps, an illegally constructed mansion, and allegations that an L.A. City Councilman altered his calendar to hide his meetings with developers, in the same edition as Gustavo Arellano's column describing Garcetti's presidential hopes and his dismal record delivering on the promises he made to Angelenos.
Garcetti originally ran as a "back to basics" mayor, so the only remaining question is when will Los Angeles magazine put him on its cover with the word "failure," as it did with Antonio Villaraigosa? I hope it's out before Garcetti declares his candidacy for president.
Ken Walsh, Los Angeles
..
To the editor: I enjoyed Arellano's column asking Garcetti not to run for president in 2020.
For more than three years, I have been sending letters to the mayor asking to have street sweeping again in the San Fernando Valley. I even sent him pictures of dirty streets. The letters have gone unanswered.
So when the City Council announced the creation of a $10-million legal defense fund for immigrants in the country illegally, I was really burned because the city's portion of that fund could have paid for extra street cleaning.
I end every letter by telling the mayor that he cannot take care of the country if he can't even take care of his own city.
Arline George, Reseda
..
To the editor: Surely Arellano is being too hard on the mayor.
OK, gentrification, homelessness, the quality of life and a few other minor aspects of Los Angeles have gotten worse in the many years Garcetti has been in public service. Did I mention traffic?
Big deal. Look at all Garcetti has done. There's — um, give me a minute ….
Oh, yeah, he shakes hands really well and has a nice smile. That's obviously enough to run the country these days.
Thanks to Arellano for another important piece and for calling out the mayor.
Ambrose Bruce Terrence, Marina del Rey
Follow the Opinion section on Twitter @latimesopinion and Facebook
---
Life is stressful. Our weekly mental wellness newsletter can help.
You may occasionally receive promotional content from the Los Angeles Times.