Readers React: Playing the genocide card to argue against helping Central American migrants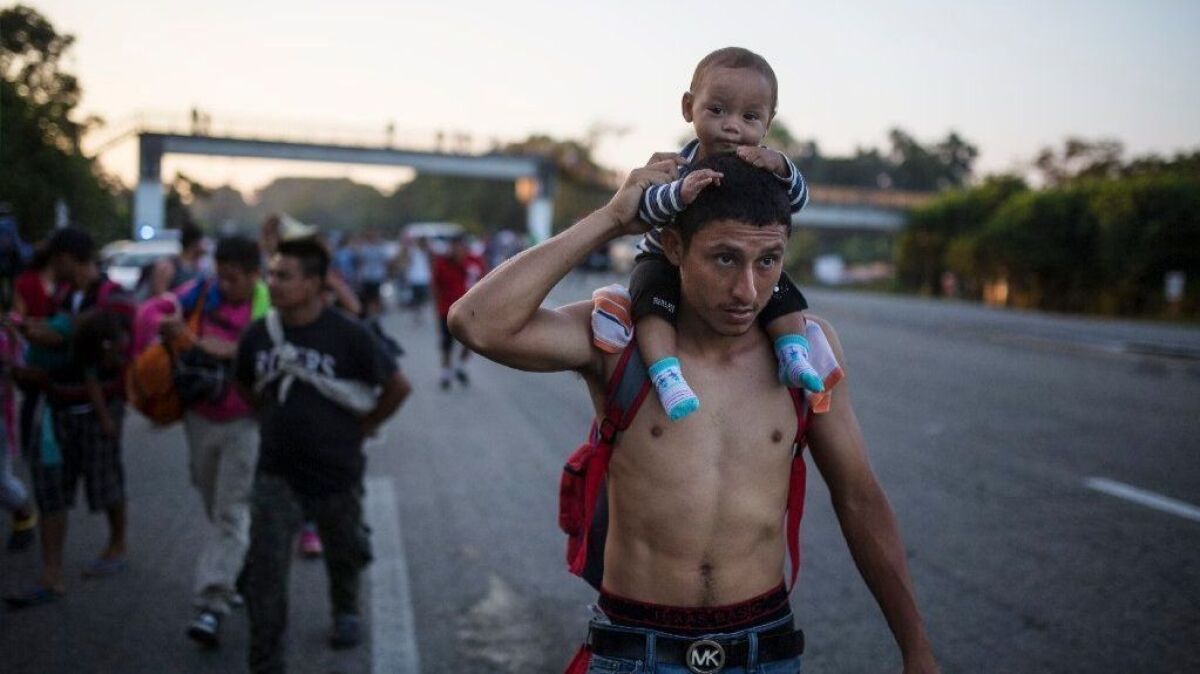 To the editor: On occasion you print a letter so jarring that one must respond.
A gentleman from Santa Clarita writes that his Armenian ancestors were "genocided" by the Ottoman Turks during World War I and asks if the Central Americans heading toward the U.S. can "beat that," as if in a bizarre contest to decide which group can lay claim to the greater injustice (although there is no mention of whether Armenia's devastation led, directly or otherwise, to the writer's presence here some 100 years later).
I would never try to trivialize the pain that his people feel to this day; it's just that we've been presented, in real time, an opportunity to ease the strife of others.
The letter writer says that apparently the Central American migrants "believe they have earned the right of entry by virtue of this display of collective misery and suffering." Not long ago in America, that would have been more than enough.
Jim Anderson, Santa Clarita
Follow the Opinion section on Twitter @latimesopinion and Facebook
Life is stressful. Our weekly mental wellness newsletter can help.
You may occasionally receive promotional content from the Los Angeles Times.