Readers React: No need to think, dear readers. That's what we have op-ed writers for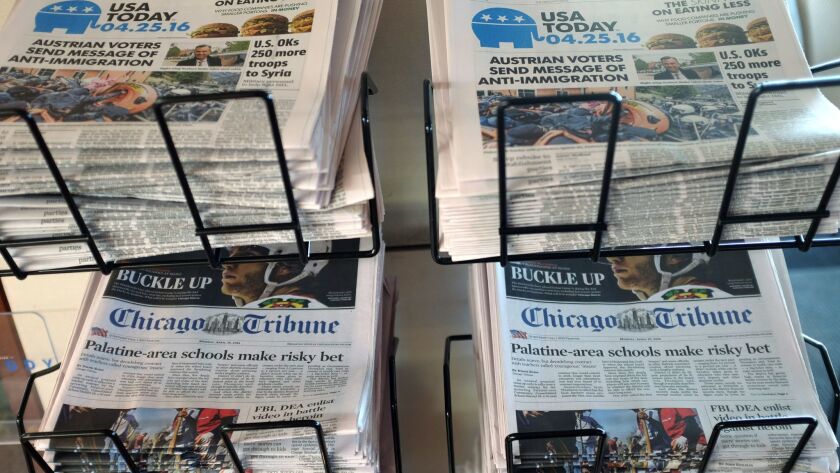 To the editor: The conundrum so deftly outlined by Bob Brody has struck a nerve somewhere. ("I am an op-ed," Opinion, March 6)
Let's shift the paradigm, redefine the rules and in the process change the very equation. Although the implications are nothing short of infinitesimal, the rewards are here, now and hands-on — if you do the math.
Hang the prestigious Washington think tank. Thanks to Brody's clear-headed exhortation, I can say that, as for myself, I'll do him one better and quintuple down on the path to actually doing something.
Steve Bischoff, Ventura
..
To the editor: I thoroughly enjoyed 97% of Brody's op-ed piece. I had no idea op-ed writers were so usually brilliant! He knows Latin and everything!
He hit the nail on most of the head, and it was a pleasure to read such a well thought out (hyphens or no hyphens?) article. I feel mostly better about the future now that Mr. Brody has answered a lot of my questions about things.
Oh, and I agree with his wife.
Patti Steffen, Thousand Oaks
..
To the editor: I'm a letter to the editor. My response to the issue broached in a recent op-ed article is pointed, timely and an exercise in pithiness.
Whether it's food for thought for the one who penned the op-ed, or other readers or writers, is mostly beside the point; what's most gratifying is to see me published in a major metropolitan newspaper and, therefore, considered worthy of being read by whomever has access to my "150 words or less."
Ben Miles, Huntington Beach
Follow the Opinion section on Twitter @latimesopinion and Facebook
---
A cure for the common opinion
Get thought-provoking perspectives with our weekly newsletter.
You may occasionally receive promotional content from the Los Angeles Times.