Opinion: Returning stolen art to its rightful owner is also about restoring dignity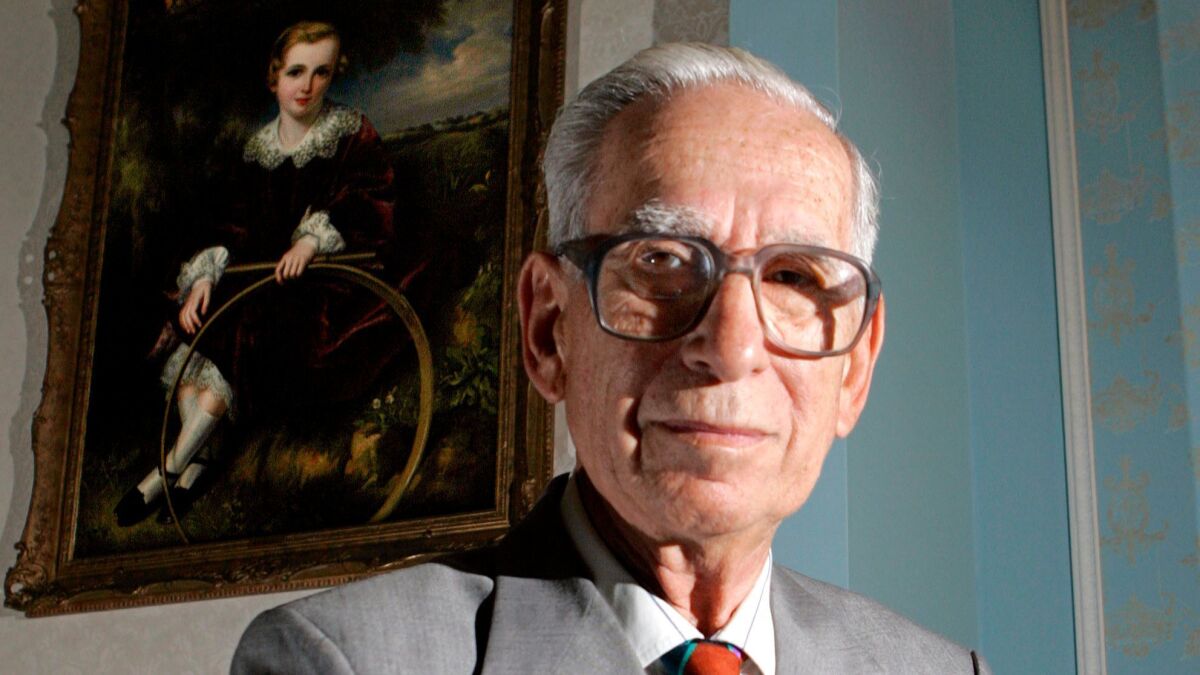 To the editor: The refusal of the Spanish government to return a painting in the Thyssen-Bornemisza collection is part of a sad chapter in the history of restitution of artworks in the post-World War II era. Millions of pieces were either taken or destroyed during the Nazi era. Art could be used to save a life, as it was in the case of Lilly Cassirer, who traded her painting for a visa to flee the Nazi terror. ("A Spanish museum may have the legal right to keep art stolen by the Nazis. That doesn't mean it should," editorial, Dec. 14)
It is not surprising that Cassirer's painting could not be located in 1958 when the family settled for $13,000 in compensation. Particularly in the post-war period, it was not in the interest of institutions to launch comprehensive provenance research. When Cassirer accepted her settlement, the resources we have today for researching stolen works were simply unavailable.
The Spanish government should consider the case of the Utah Museum of Fine Art. In 2004, the museum was notified that an important work in their collection was once owned by the renowned Paris art dealer Andre Seligmann, whose collection was looted by the Nazis. The museum voluntarily returned the painting to Seligmann's daughter, recognizing that this one small act provided dignity and respect not only to one particular family, but also to the countless anonymous individuals who never had the opportunity to reclaim what was lost. The prominence of the Thyssen-Bornemisza collection will not be compromised with the return of this painting to its rightful owners.
The return of looted art is not just about objects; it is about the restoration of dignity and respect to those whose basic humanity was denied.
Deborah Solon, Irvine
The writer is an art historian.
Follow the Opinion section on Twitter @latimesopinion and Facebook
---
Life is stressful. Our weekly mental wellness newsletter can help.
You may occasionally receive promotional content from the Los Angeles Times.