Opinion: Message to people seeking therapy because of Trump: Get over it.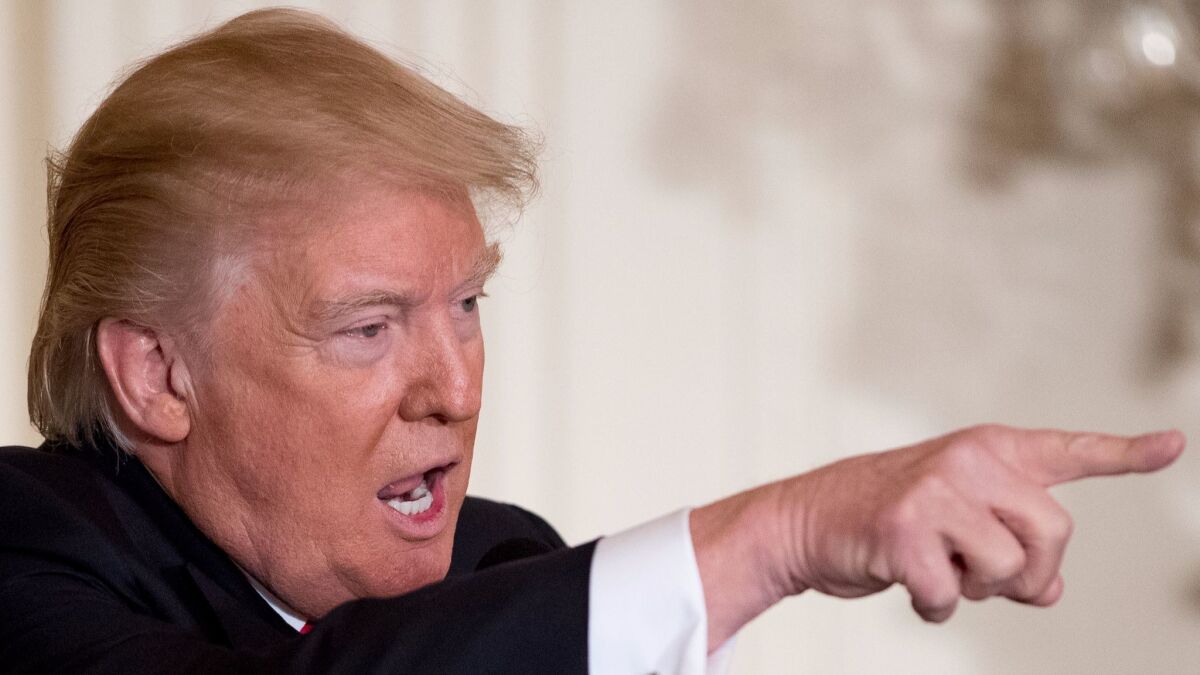 To the editor: The article reports on how many who see therapists have been handling their new political neuroses since President Trump was elected. Therapist Arlene Drake states that in her 35 years of practicing, she has never seen so many people with the same issue, that being Trump. ("Why therapists are having such a hard time talking about Trump," Feb. 24)
The old aphorisms "get over it" and "it is what it is" apply here. Unless Trump resigns or is removed from office, he's the guy in the White House for the next four years.
If therapists could somehow console their patients by assuring them things will get better with time, there could be improvement. For instance, a therapist could suggest to a patient that they give it one year and see what happens. If things do not improve after a year, perhaps the assurance that things may get better after his four years in office would work.
But if Trump wins reelection in 2020, it might be wise for those therapists to find another line of work.
Bill Spitalnick, Newport Beach
..
To the editor: The Trump era is making clear the inherently moral and ethical nature of psychotherapy.
As has happened with the treatment of homosexuality, therapists can no longer hide behind the erroneous belief that we are neutral in our work with patients. Issues of right and wrong in mental health are now more vivid because of the crisis confronting sentient human beings whether one voted for this man or not.
In my view, it is normal and good to be very worried these days.
Gerald C. Davison, Los Angeles
The writer is a professor of psychology at USC.
Follow the Opinion section on Twitter @latimesopinion and Facebook
Life is stressful. Our weekly mental wellness newsletter can help.
You may occasionally receive promotional content from the Los Angeles Times.