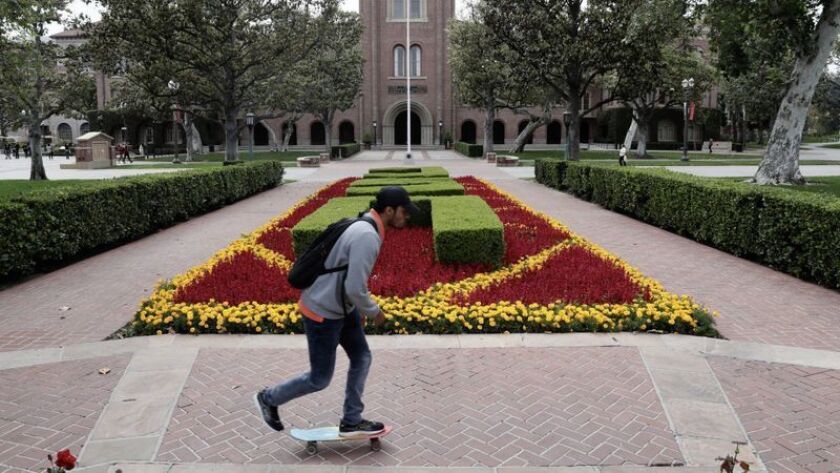 To the editor: You might think school administrators at USC could have waited a week or two before announcing a 3.5% tuition increase.
In the wake of the college admissions scandal and the attendant perception that the wealthy can just buy their way in over there, advertising nearly $60,000 a year tuition right now seems a little tone-deaf.
Either USC has a very poor public relations program, or it just does not mind feeding the "University of Spoiled Children" mantra.
William David Stone, Beverly Hills
..
To the editor: USC is now going to cost $57,256 a year for tuition. Justifying this, the provost says, "The value of a USC degree keeps getting stronger," and, "We are providing a world-class education to a diverse and talented student body who will go on to be the next generation of leaders."
This may be true, but does a college education have to be so expensive? Tuition for California residents at UC Berkeley is about $13,000, and you can't tell me that an education at that school is inferior to one at USC.
I know that there are scholarships available to qualified admits, but many students pay for school themselves or are helped by their families or loans. Surely a quality college experience should not break the bank.
Deborah R. Ishida, Beverly Hills
Follow the Opinion section on Twitter @latimesopinion and Facebook
---