Clippers' Doc Rivers is talking about practice, but not holding them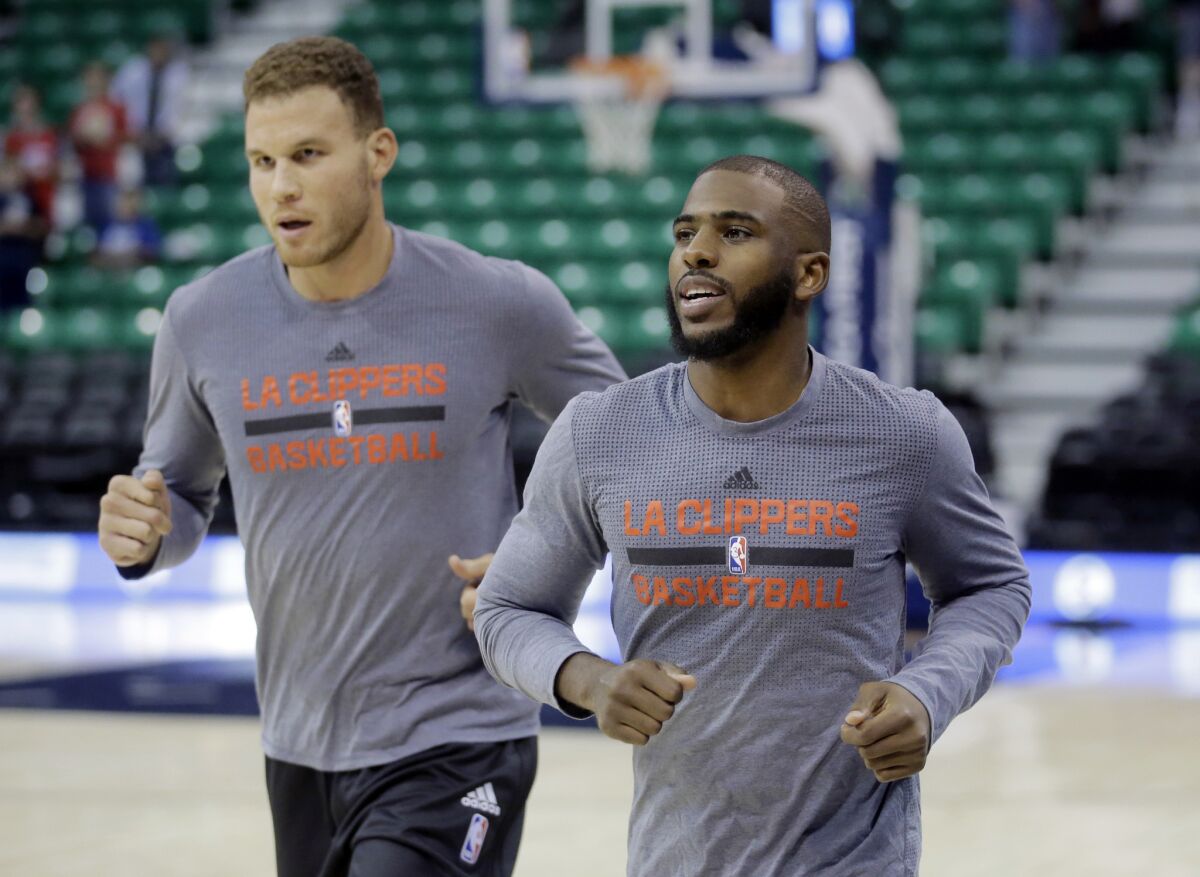 Already during this young season, Clippers Coach Doc Rivers has had to wrestle with practicing or taking the day off.
He has decided to skip the practices sessions — but with good reason.
The Clippers have played 10 games in 16 days. They have played three sets of back-to-back games.
They were fatigued during Saturday night's game at Minnesota, but the Clippers fought through their weariness and got an impressive win.
Now they are home for three games this week, staring Monday night against the Brooklyn Nets, and practice is the last thing on Rivers' mind.
"Yeah, it's tough," Rivers said. "I think our next practice, going by my standards, will be in December, maybe. I looked at the schedule and I think that may be right."
The Clippers last practiced Oct. 29th.
Looking at the schedule and listening to Rivers, the team mostly likely won't practice again until Dec. 6, the day before they host the Golden State Warriors at Staples Center.
In the meantime, the Clippers will mostly have shootarounds on days before games.
"We have our little hour things. You don't really call them practice. It's what it is," Rivers said. "I honestly saw it [not practicing much] before the year started. You kind of new it. Like today [Monday], we did a shootaround and what we're doing now is we go over like one play and go over it like 10 times and you can see the guys rolling their eyes because it's monotonous. But it's important. So that's what we have to do. From a coaching staff, we have to pick like one thing that we think they're slipping in and try to improve that. But that's all you can do."
The Clippers held their training camp in Irvine and played fewer exhibition games.
They went hard, knowing there would be few days of practice ahead.
"It was huge," Rivers said about the training camp practices. "And it was long. We had just the six [exhibition] games. So I thought those extra practices turned out to be really good for us."
Injury update
Clippers reserve forward Wesley Johnson missed his second consecutive game with a bruised left heel. Rivers said Johnson is listed as day to day.
Twitter:@BA_Turner
Get our high school sports newsletter
Prep Rally is devoted to the SoCal high school sports experience, bringing you scores, stories and a behind-the-scenes look at what makes prep sports so popular.
You may occasionally receive promotional content from the Los Angeles Times.