From listless to leaping: Adjustments pay off for Clippers in win over Mavericks
DALLAS —
The Clippers did something unusual this week. Twice, actually.
Amid a stretch of three games in four days, they practiced Monday. On Saturday, only 14 hours after the team had played in San Antonio, they held another.
The alternative would have been taking the days off, and more often than not, a franchise that has shown a conservative approach to limiting players' workloads has opted for rest and recovery than practice. But more than halfway through a season in which the Clippers' preferred lineups have rarely been on the court together, and facing the sobering realization that a team with championship aspirations is "not where we want to be right now," center Ivica Zubac said, the team put on practice jerseys and got to work.
Kawhi Leonard is once again showcasing the skills that make him one of the NBA's elite players, but the Clippers' defensive struggles are a concern.
The unusual move led to something just as rare, Sunday afternoon — the start of a Clippers winning streak, one born out of attention to detail and not sheer talent, as they ran away from Dallas in a 112-98 win.
"We were just all on the same page," guard Terance Mann said, "because of these practices."
When the Clippers met Saturday morning inside Dallas' practice facility, they were coming off a palate-cleansing victory in San Antonio — they'd lost nine of their 12 previous games — that had also left a bitter aftertaste. Before facing the Spurs, Clippers coaches laid out a game plan explicitly warning against drives up the middle and back cuts. When the defense was repeatedly gashed by each, frustration grew with every preventable mistake.
"We got to be a lot smarter on the floor," Zubac said. "We're too experienced, guys are too smart of players not to play this way."
It wasn't the first time the Clippers had been held back by their own failures to heed what forward Robert Covington called "locking in on the little things."
The Clippers celebrated forward Moussa Diabate's 21st birthday by forcing the rookie to sing "Happy Birthday" in front of the group Saturday, but underneath the laughter was a serious tone born from the ways they had not executed the game plan against San Antonio.
Kawhi Leonard scored a season-best 36 points against his former team to help the Clippers win 131-126 over the host San Antonio Spurs on Friday night.
Coach Tyronn Lue asked the players to focus on a few key issues ahead of the Mavericks matchup. One was the need for the primary defender to be more physical on the ball before being hit with a pick-and-roll screen, to make Zubac's responsibility as the help defender easier. They discussed how to get the ball out of Mavericks superstar Luka Doncic's hands while also not allowing Dallas to get an immediate shot on his initial pass. And they continued to incorporate Paul George into the role of de facto primary point guard.
The next day, Lue liked the physicality. The defensive rotations were, with few exceptions, crisp in limiting Doncic — who owns nine career games of 40-plus points against the Clippers, the most of any active player against an opponent — to 29 points but on 21 shots.
And George, after being held to four shots in the first half — tying his season low for shot attempts in any half — was aggressive in finding shots for himself and others after halftime. Of George's 21 points, 14 came after halftime.
With Kawhi Leonard adding 30 points, his seventh consecutive game of at least 24 points, the Clippers outscored Dallas by 19 in the second half. A team that left for this three-game trip listless ended it with teammates leaping off the bench after Leonard split two defenders with a spin move for a layup.
"I like where we're at, I like our spirit and when this team is healthy, we're a tough team to handle," Lue said.
After giving up 72 points at halftime to the Spurs, Dallas managed only 79 through three quarters in what was described as a step forward for a defense that has been one of the NBA's worst in the half court for the last month.
After zero turnovers Friday, George committed five against Dallas, but none after halftime. As Dallas made only 15 of its 26 free throws, the Clippers made 30 of 31, with George, Leonard and Norman Powell, who scored 19 points off the bench in his third razor-sharp offensive game, combining to go 20 for 20.
"We obviously want to be fresh for games but when we can find times to get together and kind of walk through stuff and kind of be on the same page before a game, the better," George said. "That's how we approached it. I definitely think it's definitely a reason why we won the last two games and we're playing better because the continuity going through practices and just getting a rhythm as a team."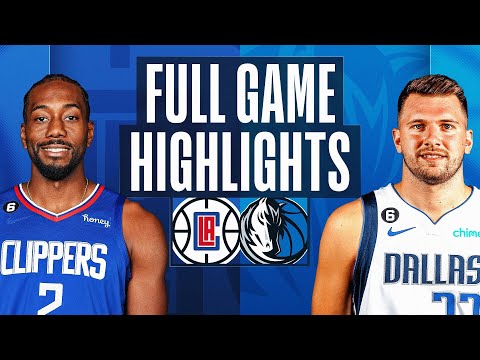 Practicing is a mundane task of NBA life. But this season, many of the Clippers' woes have stemmed from inconsistency doing the mundane — from boxing out, to knowing where they need to stand on offense, to limiting their turnovers by making the simple pass, to building momentum. Leonard said he is still waiting for the team to display consistency. Zubac said the team still messes up too many out-of-timeout plays and defensive reads.
Practice has not made the Clippers (25-24) perfect. But Saturday, it made them better in ways they hope they can sustain.
"We're going to practice a lot more than we have in the past, no matter about minutes and loads and all that," Lue said. "We got to get our stuff right and time is running out. The players understand that, they're on board with that and we just got to be better."

Get our high school sports newsletter
Prep Rally is devoted to the SoCal high school sports experience, bringing you scores, stories and a behind-the-scenes look at what makes prep sports so popular.
You may occasionally receive promotional content from the Los Angeles Times.