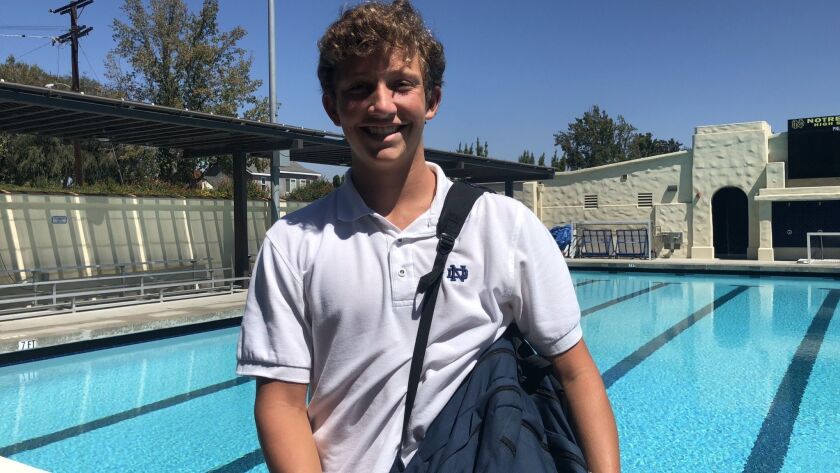 Tommy Beres, the captain for the water polo team and the standout catcher for the baseball team, has been named the co-valedictorian for graduation ceremonies at Sherman Oaks Notre Dame on June 1.
He has a 4.65 grade-point average and earned a perfect score of 36 on the ACT. He got into UCLA on his academic prowess but plans to play baseball for the Bruins.
"I always felt I wanted to take the hardest courses and do the best I could," he said. "Being co-valedictorian was not something I was thinking about over my four years."
He will share the honor with senior Gillian Roy. Beres' reward will be to lead everyone in the Pledge of Allegiance. He will not give a speech.
Notre Dame, the Mission League champion in baseball, is set to play at Mira Costa on Tuesday in a second-round game of the Southern Section Division 1 playoffs.
Notre Dame's battery for that game might be known as the "Genius Battery." On the mound will be Carter Kessinger, headed to Yale with a 4.6 GPA. Beres will be behind the plate. If anyone needs a "Jeopardy" question answered during the game, both could help.
---