Column: Mayweather-McGregor isn't just a mismatch; it might be dangerous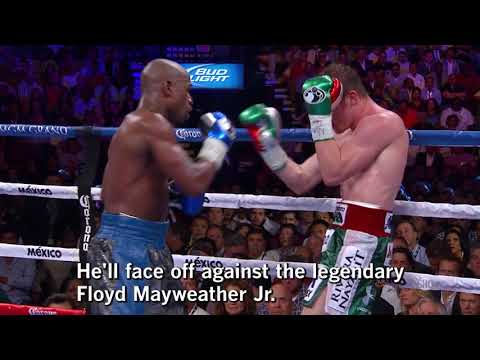 A major selling point to Mayweather-McGregor is to label it boxing versus mixed martial arts. (Aug. 25, 2017) (Sign up for our free video newsletter here http://bit.ly/2n6VKPR)
Reporting from Las Vegas —
If I ever have to borrow money from a bank again, I hope Bob Bennett is my loan officer.
Bennett is the executive director of the Nevada Athletic Commission that regulates combat sports here. Part of the NAC's stated mission is to "ensure the health and safety of the contestants," which makes you think the five-person commission would be cautious in its oversight of the novelty boxing match between Floyd Mayweather Jr. and mixed martial arts fighter Conor McGregor.
Mayweather is the greatest boxer of his generation. McGregor has never boxed as a professional. The public's overwhelming support of McGregor has inspired silly debates about whether the Irishman can shock the world, obscuring the very real possibility he could be seriously injured Saturday night at T-Mobile Arena.
It's the NAC's responsibility to prevent dangerous mismatches like this from taking place, but Bennett's commission practically rubber-stamped the event from the get-go. If only it could be that easy to obtain a loan.
Reached by phone at his home in Oklahoma, Larry Lovelace sighed. Lovelace is the president of the Assn. of Ringside Physicians, a group of more than 100 fight doctors. He fears for McGregor's safety and he doesn't think the NAC should have sanctioned this fight.
"It's unheard of to have a guy make his pro debut against a world champion," Lovelace said.
Lovelace is a commissioner on Oklahoma's equivalent of the NAC, and he said of his home state: "I doubt we ever would have sanctioned a bout like that. At least I wouldn't vote for it."
Lovelace's outrage didn't end there.
"And to put them in lighter gloves …" he said.
FULL COVERAGE: Mayweather vs. McGregor »
With the fight taking place at a contracted weight of 154 pounds, state regulations called for Mayweather and McGregor to wear 10-ounce gloves. However, the camps of both fighters submitted requests to instead use eight-ounce gloves, which would presumably allow them to inflict more damage with their punches.
As word of the glove change started to circulate, Lovelace's group sent a letter to the NAC that cautioned against making an exception.
"And we respectfully disagreed with them," Bennett said.
The 10-ounce-glove rule was implemented in 2006 and was based on the recommendation of an advisory committee and not any scientific evidence. The NAC was supposed to sponsor a study on the safety effects of glove sizes, but abandoned the plan after a longtime commission member departed.
Bennett pointed to how Mayweather contested 46 of his 49 fights at 147 pounds or below, which allowed him to wear eight-ounce gloves. The smaller gloves didn't produce many knockouts, with Mayweather now almost a decade removed from his last clean stoppage. (He scored a controversial KO of Victor Ortiz in 2011, when he sucker punched his distracted opponent.)
Bennett also noted that the 29-year-old McGregor was accustomed to taking punches from mixed martial arts fighters wearing four-ounce gloves, including recent rival Nate Diaz, who is said to be a skilled boxer.
However, mixed martial arts referees are quicker to stop fights than their counterparts in boxing, limiting the number of punches taken by a stunned combatant. Common sense indicates what makes boxing particularly dangerous is the volume of punches a fighter can take. Reduce the weight of gloves from 10 ounces to eight and that's a lot of extra damage that can accumulate over the course of a fight.
"Is there any scientific evidence to prove that?" Bennett asked angrily.
Lovelace laughed when Bennett's words were relayed.
"I would counter the argument by saying there is no scientific evidence saying it's safer," Lovelace said.
Bennett said the NAC's decision was supported by some experienced local ringside physicians. He added that the commission will resume its study of eight- and 10-ounce gloves after the fight.
As for his justification for the NAC's decision to sanction the fight in the first place, "Conor fought in three different weight classes in the UFC, all the way up to a buck 70. He has a record of 21-3, if I'm not mistaken. Eighteen of his wins have come by way of KO or TKO, so he's a knockout artist. Floyd hasn't had a knockout in 10 years and Floyd's been inactive for two years. Conor, he's been active."
Only a couple of years ago, the NAC declined to sanction a fight between Andre Ward and Rohan Murdock because of the perceived disparity in their skill levels. Ward was then super-middleweight champion, and Murdock was 18-1 and ranked No. 6 in the world by the World Boxing Organization.
Of course, that fight wasn't projected to have a fraction of the economic impact the Mayweather-McGregor showdown will have on Las Vegas. The state of Nevada will receive a portion of the live gate Saturday night, some of which will trickle down to the NAC.
Bennett insisted the fight was approved because it was worthy contest.
"We don't feel like we put the fighters in any more danger," he said. "I'm going to tell you, this decision doesn't go into how you feel. This decision goes into the facts and the history of each fighter."
Except in the case of McGregor, there is no boxing history.
"Yeah, sure there is," Bennett said. "Conor is the longer, the stronger, the taller, the younger [fighter] and he's able to recuperate a lot faster in his training than a 40-year-old Floyd Mayweather."
That's not a history. A history would be a record of actual fights. But creating that history would almost certainly have imperiled the showdown with Mayweather. If McGregor had taken a couple of tuneup fights and looked as amateurish as he is expected to look Saturday night, he wouldn't have been able to maintain the illusion of having a chance.
The NAC made all of that a non-issue. Of the countless wagers that have been placed on the fight, none were as risky or as dangerous.
Follow Dylan Hernandez on Twitter @dylanohernandez
Get our high school sports newsletter
Prep Rally is devoted to the SoCal high school sports experience, bringing you scores, stories and a behind-the-scenes look at what makes prep sports so popular.
You may occasionally receive promotional content from the Los Angeles Times.