Clippers' scrimmage provides teachable moments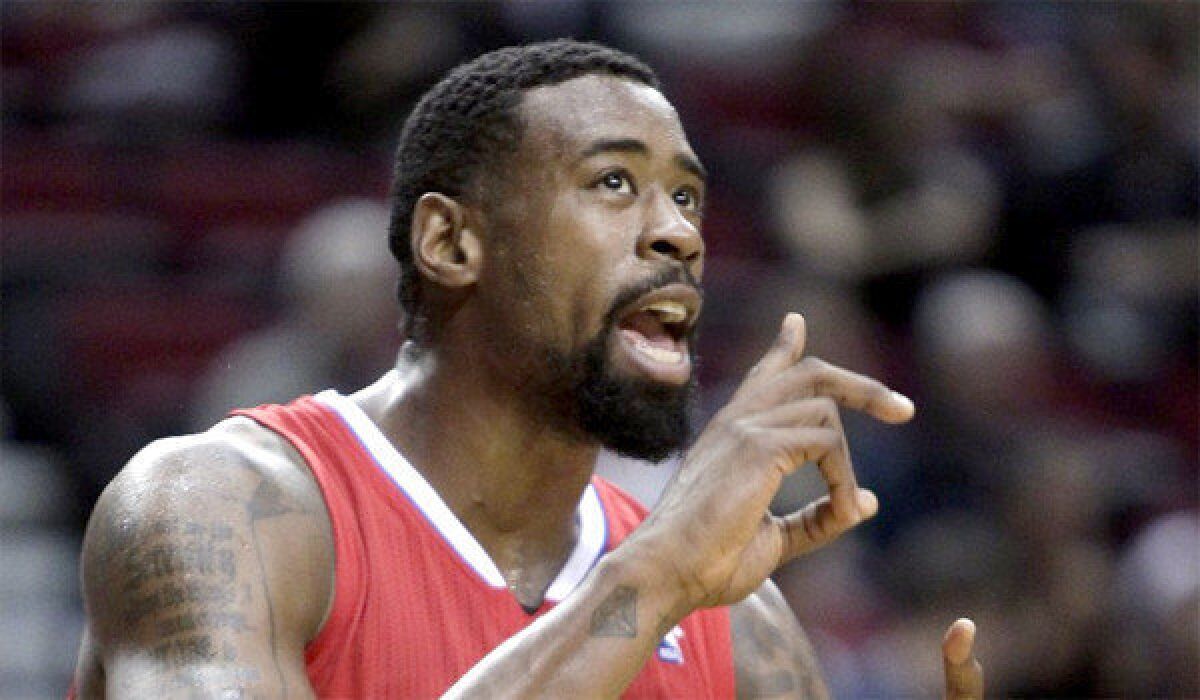 They could sense a close ending to the Clippers' intrasquad scrimmage Wednesday night, prompting the fans watching their team to chant, "Let's go, Clippers!"
Even Clippers Coach Doc Rivers liked that the game between the Blue team starters and White team second unit was being played down to the final seconds.
Even more, Rivers liked that his team learned some lessons from the scrimmage that the White team won, 25-23, at the Galen Center.
"It's good that the fans can see some of what we work on," Rivers said. "But that's a tough atmosphere for the players as far as concentration. I actually liked that, especially when we're doing the drills for the scrimmage stuff … guys keeping their focus and getting through it."
Rivers said he didn't like his starters' body language when they got down in the game.
Darren Collison drove for a layup and was fouled with 14.6 seconds left. Collison made the free throw for a 25-23 lead for the White team.
When Chris Paul got the ball in the backcourt, he was trapped by Collison and Lou Amundson, causing Paul to lose the ball off his knee and out of bounds with 6.4 seconds left.
"Y'all got a review," Paul complained after the White team called a timeout.
But Maalik Wayns turned the ball over right away, stepping in bounds before passing the ball, giving the Blue team the ball with 6.1 seconds left.
The fans then got into the game, chanting, "Let's go Clippers!"
After a timeout, Blake Griffin drove to the basket for a dunk attempt, but was fouled by Amundson with 3.7 seconds left.
Griffin missed the first free throw and missed the second intentionally. Jared Dudley got the offensive rebound but missed a potential game-winning three-point shot.
Rivers liked how the starters executed the final play to get Griffin open, but he didn't like that they "hung our heads" after Paul's turnover and after Griffin missed his first free throw.
Rivers told his players that there "was a ton of time" left in the game.
"I think those lessons are invaluable to your team," Rivers said. "The game is never over and that's what our team has to get. That'll be key for us. If we get through that, we're going to be really good. If we can't, we will not."
Encouraging Jordan
As soon as DeAndre Jordan stepped to the free-throw line for his first free throws, the fans yelled, "You can do it, D.J."
Then after Jordan made of his both free throws, they cheered.
It was obvious the fans know that Jordan shot 38.6% from the free-throw line last season.
Etc.
Rivers said that guard J.J. Redick will be out another 1 1/2 weeks with a bruised left quadriceps and that Matt Barnes is day to day with a sore left calf.
Twitter: @BA_Turner
---
Get our high school sports newsletter
Prep Rally is devoted to the SoCal high school sports experience, bringing you scores, stories and a behind-the-scenes look at what makes prep sports so popular.
You may occasionally receive promotional content from the Los Angeles Times.