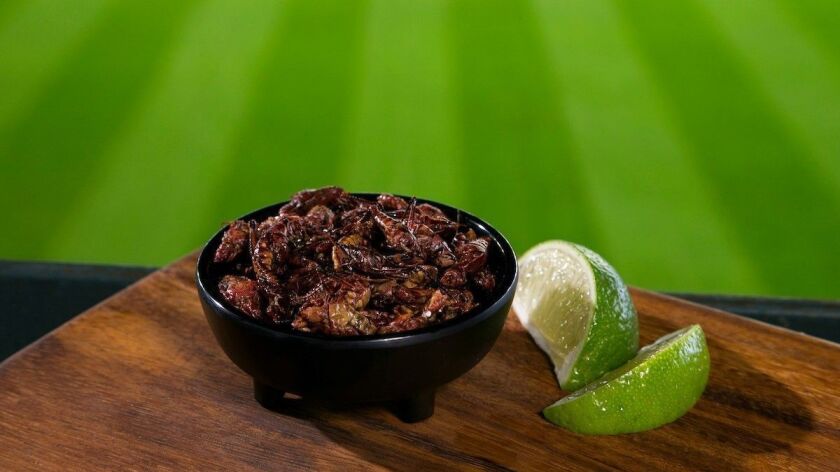 Perhaps the idea of eating a hot dog at the ballpark is, well, overdone. Perhaps a Dodger Dog at $6.75 is, well, overpriced.
You could travel to all 30 major league ballparks to sample the latest varieties of ballpark cuisine. Or you could try all the ballpark cuisine in one place, without getting on an airplane or, for that matter, even going to a game.
The MLB FoodFest makes its California debut this month, at the Magic Box event space, 1933 S. Broadway in Los Angeles. Each of the 30 major league clubs selected one of its popular ballpark foods, and the Food Fest gives fans a chance to try them all, from regional favorites such as lobster rolls (Boston) and cheesesteaks (Philadelphia) to novelties including a Frito pie corn dog (Houston) and toasted grasshoppers (Seattle).
The Dodger Stadium entry: sisig fries with marinated chicken, Fresno chiles, fried yams, Sriracha and cilantro crema over fries. The Angel Stadium entry: kung pao chicken drumsticks, featuring a sweet and spicy glaze, cashews and scallions.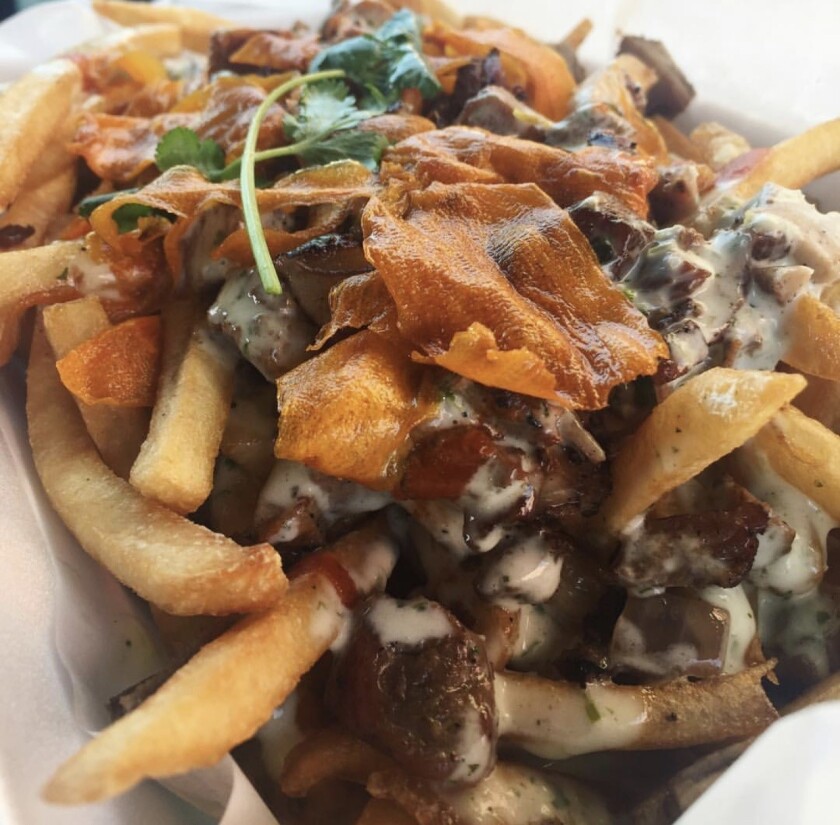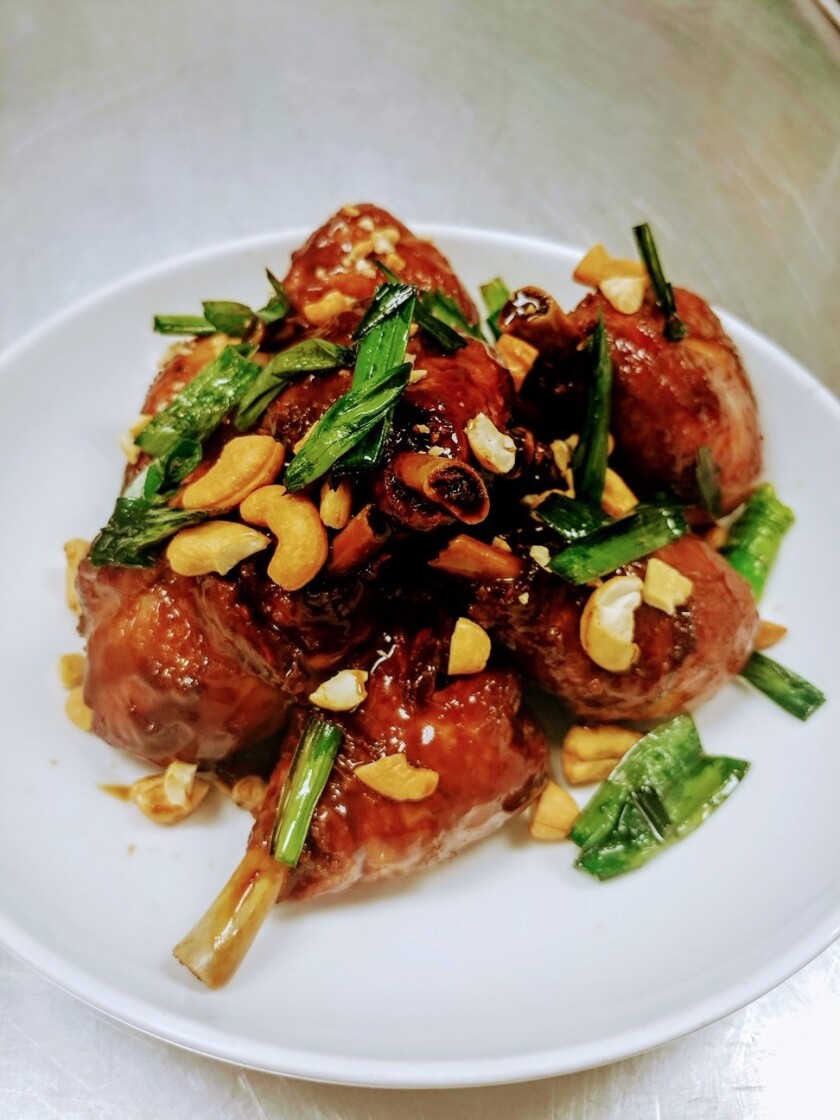 And, with the Boston Red Sox and New York Yankees playing in London this season, the Food Fest menu includes the British staple of fish and chips with mushy peas ("mushy" is the British adjective, not ours).
The league sold out its inaugural Food Fest in New York last year.
The Los Angeles event takes place April 26-28, and a ticket entitles a fan to a two-hour visit. Each taste is about half the size of a ballpark serving, and water and soft drinks are included. There is no discount for children.
General admission is $45 and includes eight tastes. An "MVP ticket" is $75, which entitles a fan to 33 tastes – but still within two hours. No word if Tums are included.
---