Former Baylor football coach Art Briles dropped his libel lawsuit against three Baylor regents and a university vice president on Wednesday, and a new court filing may be the reason.
The filing by the three Baylor regents says that Briles and his staff not only knew about multiple sexual assault allegations and other wrongdoing committed by the players but attempted to protect the players while showing little concern for the law and potential victims.
The law firm Pepper Hamilton discovered text messages as part of its independent investigation into the allegations, the filing says.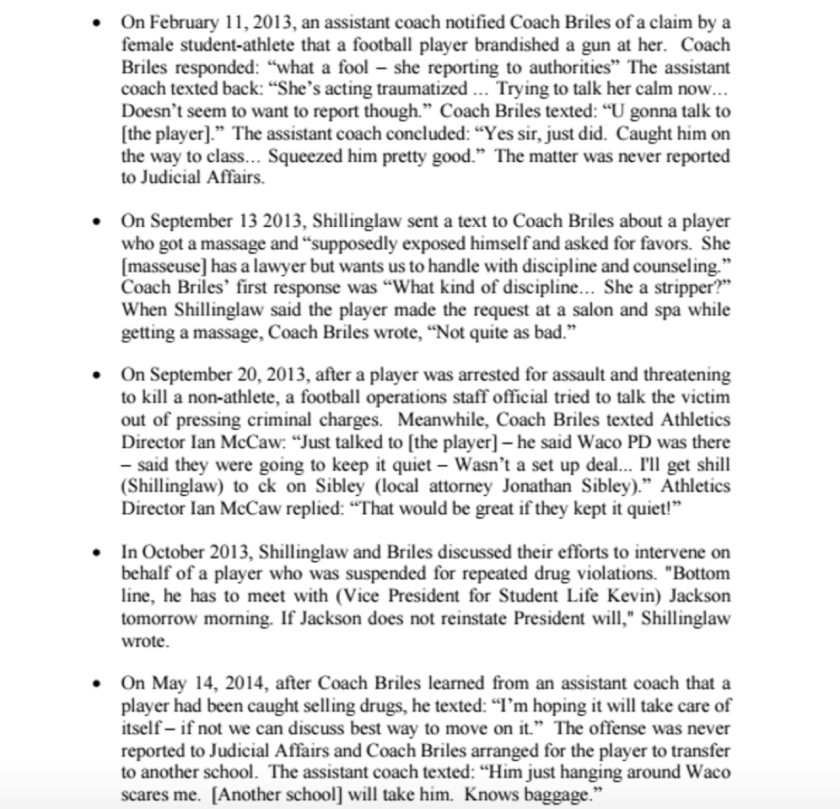 The text messages reveal Briles and his staff tried to bury the misconduct committed by players, prevented incidences from being reported to the police and to judicial affairs, the regents said.
Briles was fired last May after an internal investigation determined the football program acted as if it was "above the rules."
A lawsuit filed by a Baylor student last week alleges there were at least 52 rapes committed by more than 30 football players over a four-year period.
Twitter: @edmgonzalez
---