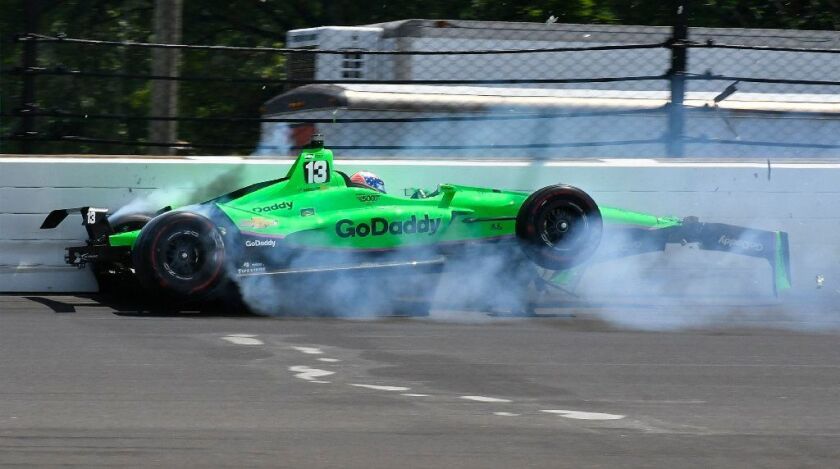 Danica Patrick's racing career came to a sudden close Sunday when she crashed less than midway through the Indianapolis 500.
After starting seventh, Patrick had dropped to 17th when she lost control of her car on lap 68 of the 200-lap race at the Indianapolis Motor Speedway.
The car spun, slammed into the Turn 2 wall and came to a stop the infield grass. The crowd of more than 250,000 roared when Patrick climbed from the car unhurt.
Patrick, 36, had decided this would be her final race after spending 13 years in big-league racing, first in the Verizon IndyCar Series and then in the NASCAR stock-car racing series.
Before moving to NASCAR in 2012, she became the first woman to win an IndyCar race, in Japan in 2008, and she finished third in the Indy 500 in 2009, the highest finish for a woman in the race's history.
Twitter: @PeltzLATimes
---