Commentary: CBS didn't tell the ugly side of Masters champion Patrick Reed's story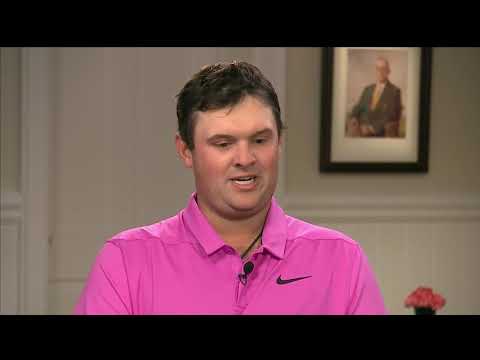 Patrick Reed won the 82nd Masters.
The announcers for CBS' Masters coverage Sunday talked a lot about Patrick Reed.
They just didn't tell viewers much about Patrick Reed.
They told us often that Reed is known as Captain America because of his stellar record in international match play for the United States; that a career highlight was a victory over the man he stared down in Sunday's final pairing, Rory McIlroy, at the Ryder Cup at Hazeltine National Golf Club; that the umbrella Reed carried during Saturday's rain at Augusta was from Hazeltine; and that he was a two-time NCAA champion at Augusta State.
CBS could have added context to those college feats by mentioning that the reason he was at Augusta State was that he had been dismissed from the golf team at Georgia after one year for, by his own admission, excessively drinking, and has been dogged by allegations of cheating on the course and stealing from his teammates. The announcers could have added more context by mentioning that he reportedly was disliked by teammates at Augusta State, too.
Youthful indiscretions? Perhaps. But while reveling in his accomplishments, wouldn't it have been more interesting — and forthcoming — to tell viewers the entire story?
Meantime, a timely and compelling story was unfolding three miles away from Augusta National.
Reed's parents and younger sister were playing host to a watch party at their home in Augusta, knowing they were unwelcome at the course because they have been estranged from their son and brother since 2012.
That's the year Reed married Justine, who was four years older. Although neither he nor his family has revealed many details, his mother once said she believes they offended the couple by advising him that at 22 he was too young to marry. They were not invited to the wedding and say they haven't spoken to him since.
Two years later, while watching him play at the U.S. Open, Reed's parents and sister reportedly were escorted off the course by police. Their passes were invalidated, his mom told Golf Magazine senior writer Alan Shipnuck, because Justine told officials they were a distraction.
Yet on Sunday, CBS chose to ignore this story. There were many opportunities to tell it. Their cameras caught several shots of Justine during the final round and more of her brother, Reed's caddie.
The coverage of the competition was commendable, as Reed withstood a charge by Jordan Spieth and a late rally by runner-up Rickie Fowler. Dottie Pepper was particularly informative, as usual, with her on-course commentary. It was good to hear again from Verne Lundquist, especially considering he wasn't talking about Southeastern Conference football.
Perhaps no one should be surprised the network chose to lay up on one of the most poignant stories in recent memory in a sport that doesn't always provide them.
CBS, as mandated by the Masters Committee, annually treats the tournament reverentially. That mandate extends to the gallery, to whom the network must refer to as "patrons." There was a report last week that tournament officials had a list of language forbidden to yell by patrons, including "Dilly Dilly" from the Bud Light commercials. That apparently was fake news, but officials did acknowledge they expected decorum from "patrons" not required at other tournaments. There's a reason at Augusta you do not hear "Get in the hole!"
In whitewashing the Masters, CBS also whitewashed the player who entered the final looking very much like the one who would become champion, even if the spectators on the first tee made it clear from their tepid response to Reed that he wouldn't be the people's choice. CBS didn't mention that either.
No one — at least no one who has a family — is suggesting the network should take sides in the Reeds' feud. I have been in press room interviews with him a couple of times. He is bold, as one would expect of Captain America, but affable. I also have met Justine, who was polite.
CBS should have told viewers his whole story. Fortunately, others did.
Reed's past, including the family history, was written about by numerous media outlets, including The Times, Sunday night and in newspapers Monday morning.
Shipnuck wrote an exceptional account for golf.com as apparently the only reporter with access to the Reed family watch party. ESPN.com did a phone interview Monday morning with Reed's father.
According to both reports, family members watched with mixed emotions, crying with joy over the momentous achievement by their son and brother and with sadness over their inability to share it with him. The parents say they have yet to meet their two grandchildren.
It is a sad story.
If there is a silver lining, it is that we still have those who practice the printed word to tell it.
Dilly Dilly.
Get our high school sports newsletter
Prep Rally is devoted to the SoCal high school sports experience, bringing you scores, stories and a behind-the-scenes look at what makes prep sports so popular.
You may occasionally receive promotional content from the Los Angeles Times.