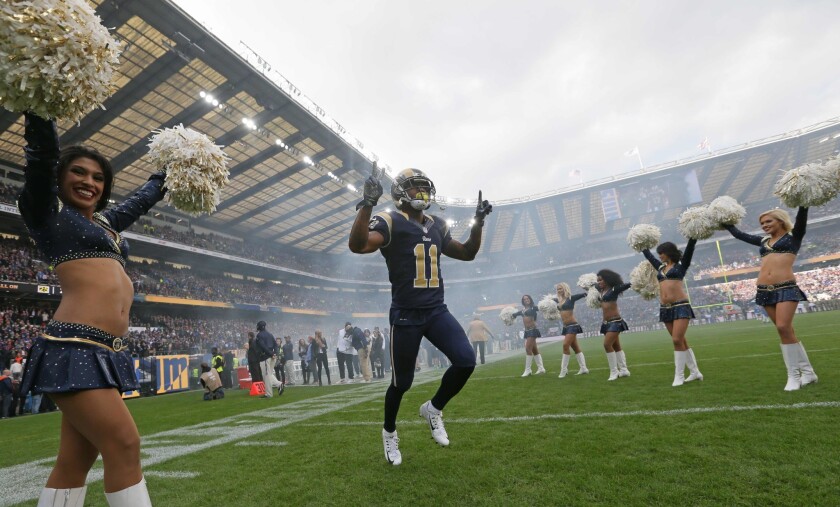 The Rams are going back to London next season.
They will play the Arizona Cardinals at Twickenham Stadium in either Week 7 or Week 8, the team announced Tuesday.
This will be the Rams' third time participating in the International Series.
This season, the Rams lost to the New York Giants, 17-10, in a Week 7 game on Oct. 23 in the first non-rugby sporting event played at Twickenham Stadium.
In 2012, the Rams lost to the New England Patriots, 45-7, at London's Wembley Stadium.
The Rams played both of their London games under former Coach Jeff Fisher, who was fired Monday in the midst of a 4-9 season. The Rams play at Seattle on Thursday night.
---