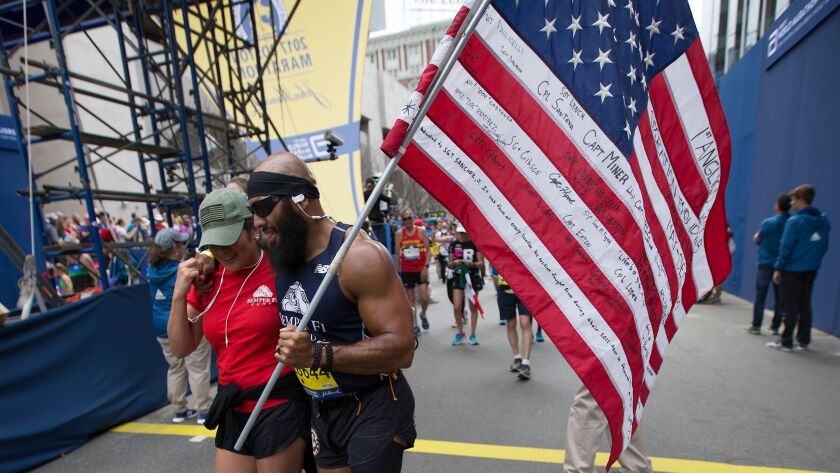 Six years ago, Staff Sgt. Jose Luis Sanchez lost the lower part of his left leg after he stepped on an IED in Afghanistan.
Last year, he started running marathons while wearing a prosthetic leg.
On Monday, the San Antonio resident ran the Boston Marathon for the second time — and did so while carrying an American flag signed by many who served with him in Afghanistan.
"It's not for me, it's for others to be inspired, to be motivated," Sanchez said after finishing the race in five hours, 21 minutes, 56 seconds.
"We live for others — I've learned that throughout being angry and frustrated and all that PTSD. I'm channeling that to do positive and give back to whatever I've taken from the community."
Twitter: @chewkiii
---