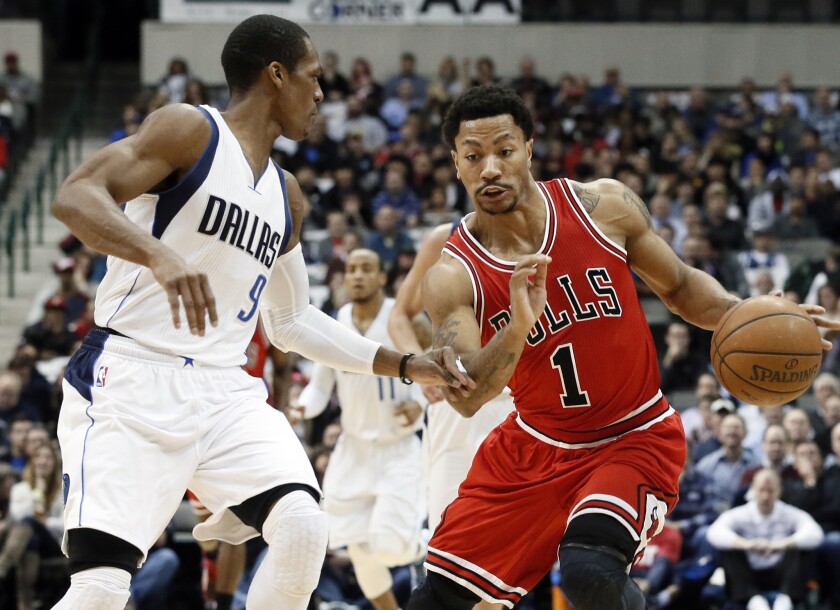 The latest injury to Bulls guard Derrick Rose is not season ending as was originally feared, and the Chicago native could be back on the court before the postseason begins.
Rose underwent surgery to repair a torn meniscus in his right knee Friday -- his third knee surgery since 2012 -- and apparently it went so well that he walked out on his own after the procedure, according to ESPN.
"This morning's procedure went great," Chicago Bulls General Manager Gar Forman said in a statement. "Derrick is expected to make a full recovery and he is anticipated to return to play in four to six weeks."
The announcement of Rose's surgery came as a surprise Tuesday night because the Bulls starter had played in 19 consecutive games without incident. He has missed 12 games so far this season.
The Chicago native played in just 10 games last year after missing the entire 2012-13 season -- though he had been cleared to play during the season -- after tearing his anterior cruciate ligament in his left knee during the 2011 NBA playoffs.
Even if Rose does take a full six weeks to return to the court, he's still expected to play in at least three regular-season games before the playoffs.
Rose is averaging 18.4 points per game for the Bulls (36-22), who are currently the fourth seed in the Eastern Conference, 9 1/2 games behind the Atlanta Hawks (45-12).
Twitter: @mattwilhalme
---