Ducks have the financial flexibility to make a trade, but that doesn't necessarily mean they will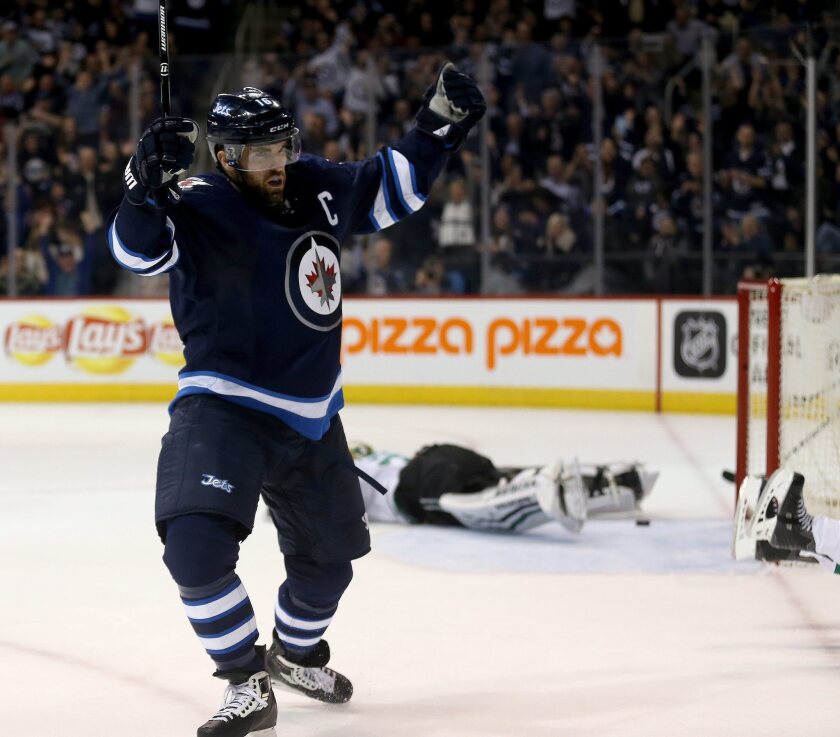 The Ducks are considering options to acquire help on the wings as they approach the Feb. 29 NHL trade deadline, and General Manager Bob Murray said Thursday he has financial flexibility to make a move despite operating under a limit that's set well below the salary cap by owners Henry and Susan Samueli.
"I've saved enough in my budget to do something if I think it will really help us," Murray said during a conference call with reporters. "As you well know, we have a budget here and we've never been a cap team and until our revenues here dictate that, it won't be that way, and I have no problem with that. And I think Henry is very fair with what he does here.
"I've saved enough that if I think something's right, I can do it. But I've never been one to go out and trade my first-round pick. I get lots of calls asking about the [Shea] Theodores, the [Jacob] Larssons, the [Nick] Ritchies of the world. I'm just not one to do that now. If I'm going to do something like that in changing things, it will be at the draft where I'll make changes to my hockey team."
Among the forwards who might be available is Winnipeg left wing Andrew Ladd, who can become an unrestricted free agent this summer. Ladd, a former junior teammate of Ducks center Ryan Getzlaf, has 17 goals and 34 points in 59 games with the Jets this season.
Also reportedly on the market are Vancouver's Radim Vrbata and Boston's Loui Eriksson. Also, the Tampa Bay Lightning might trade Jonathan Drouin, who left the team when his trade request was not granted and he was suspended.
Late Thursday, the defending Stanley Cup champion Chicago Blackhawks acquired Ladd, forward Matt Fraser and defenseman Jay Harrison from Winnipeg for forward Marko Dano, a first-round draft pick in June, and a conditional pick.
If the Blackhawks win the Cup again, they will give Winnipeg a third-round pick in 2018. Winnipeg will pay one-third of Ladd's salary.
That's a steep price for the Blackhawks but they considered it worth doing in order to make a run at a fourth championship in seven seasons. Ladd was a member of their 2010 Cup team but was traded when the Blackhawks encountered salary cap problems.
Murray, without mentioning specific names, said there were a few potential difference-makers available "if the price is reasonable."
The Ducks have won six straight games and are 20-4-2 since Christmas, surging from the depths of the Pacific Division to second place, two points behind the Kings. That turnaround has completely altered Murray's perspective leading up to the deadline, which is noon Pacific time on Monday.
"I'm for sure not selling right now. That's one thing that's changed," he said. "Earlier in the year, you were thinking about ways to get younger. That's out the window.
"This team has faced the adversity of a bad start and fought its way back into the picture of making the playoffs. Probably right now you look at it and say they're doing fine. As in any year, when it comes to this point in time, when you can help them or help a certain area of our team that we believe is a little weak and we may need some help and depth, then you try to accomplish that. But as in the past, as I've always said, I'm not a big believer in this day, this time frame."
As an example of a deadline-beating deal that didn't pan out, he cited his trade last year of young forward William Karlsson to Columbus for defenseman James Wisniewski, a move intended to boost the Ducks' flagging power play. As it turned out, the power play straightened itself out and Wisniewski couldn't crack a deep defense corps.
"You can do too much and you can really confuse the issue on your hockey team," Murray said. "When there's chemistry, and it looks like there's some chemistry right now, it looks like everybody has fit into a role, so to speak, is accepting their roles, which is huge. So you don't want to fool with it too much.
"The other example is the Stanley Cup year. We made one move," he added, referring to the addition of tough guy Brad May in 2007. "That was a huge move that didn't seem important at the time but it was a role player who accepted his role and did the job in a couple of situations in the playoffs that were vitally necessary."
Murray also said he hadn't made progress in contract talks regarding his potential restricted free agents. Goaltender Frederik Andersen, forward Rickard Rakell and defensemen Sami Vatanen and Hampus Lindholm fall into that category. Despite wide speculation, it's not likely the Ducks will trade Andersen because he's too valuable as insurance alongside John Gibson.
"Tried on a couple, got nowhere," Murray said. "Now is not the time to talk anymore, after a certain point in time …. It's going to be an interesting summer around here, I'll tell you that."
Murray also said he didn't fault Coach Bruce Boudreau during the team's early-season struggles because he said Boudreau wasn't responsible for "other things going on" that contributed to the team's poor start. Murray would not elaborate on those factors beyond saying, "A couple of personal issues that just weren't good and there were agent issues. There were things going on here. The start of the year was a circus and I couldn't get control of it quick enough."
For those reasons, among others, he kept Boudreau behind the bench. "To me, things that were happening here and things that happened late in the summer were not the responsibility of the coach," Murray said.
Separately, the Ducks reacquired center Chris Wagner when they claimed him on waivers from Colorado. Since they were the only team that claimed him, the Ducks were permitted to assign him to their American Hockey League affiliate in San Diego rather than keep him in Anaheim. Wagner, a fourth-line sparkplug, began the season with the Ducks but was claimed on waivers by Colorado in mid-November.
DUCKS NEXT UP
VS. EDMONTON
When: Friday, 7 p.m.
On the air: TV: FS West; Radio: 830.
Update: The Ducks' goalie competition is back in full swing as they go for a season-high seventh straight win. Frederik Andersen is 10-0-2 and John Gibson 10-4-0 during Anaheim's 20-4-2 run, the best record in the NHL since Christmas. Andersen recorded his first shutout of the season Wednesday and has not lost in regulation since Dec.21. Gibson shut out Edmonton on New Year's Eve. Edmonton's Connor McDavid, the top pick in last year's draft, will make his Honda Center debut. Oilers defenseman Justin Schultz, a former Ducks draft pick who spurned signing with Anaheim, was scratched Thursday against the Kings and has been the subject of trade speculation.
---
Get our high school sports newsletter
Prep Rally is devoted to the SoCal high school sports experience, bringing you scores, stories and a behind-the-scenes look at what makes prep sports so popular.
You may occasionally receive promotional content from the Los Angeles Times.