LeBron James: 'I'm the best player in the world'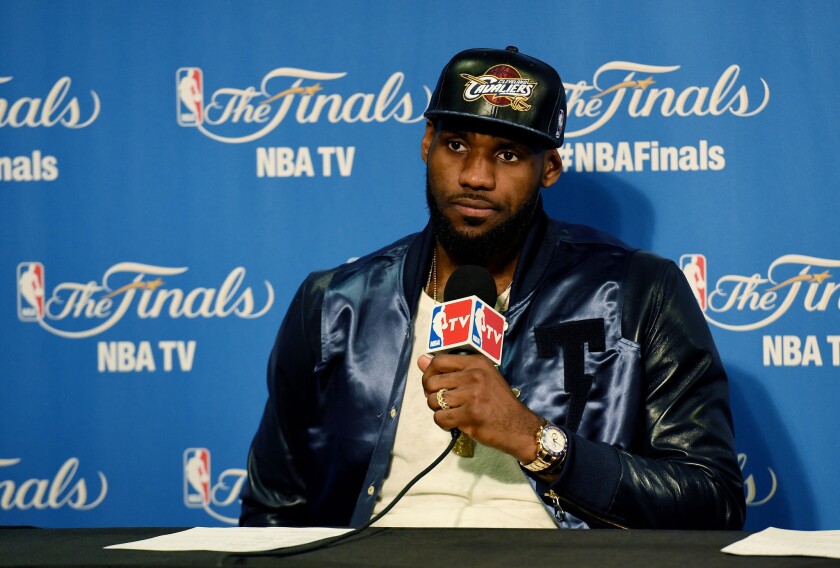 LeBron James is often described as one of the best NBA players of all time, a fact that doesn't appear to be lost on the Cleveland Cavaliers star even with his team facing elimination from the NBA Finals by the Golden State Warriors.
"I'm confident because I'm the best player in the world," James said matter of factly following the Cavaliers' 105-91 loss Sunday to the Warriors in Game 5. "It's that simple."
He might not be wrong, but it's the first time he's made such a bold statement -- not that anyone is questioning his logic.
James is a two-time NBA Finals most valuable player, four-time NBA most valuable player, NBA scoring champion and perennial All-Star. He's even got a pair of Olympic gold medals.
The Akron, Ohio-born star has reached the NBA Finals six times, including the last five years in a row, and even if his team fails to win the championship, he's a strong candidate to claim another NBA Finals MVP as a member of the losing team -- a feat Jerry West last accomplished in 1969.
Without Kyrie Irving and Kevin Love, who have both been lost to injury, James has been forced to carry the Cavaliers on his back, averaging more than 45 minutes per game with 36.6 points.
James (7,515) passed Michael Jordan (7,474) and Bill Russell (7,497) on the all-time playoff minutes lists during Game 5. He's now ninth on the list behind overall leader Tim Duncan (9,152).
Despite his confidence and his record-setting production on the floor -- James' 123 points through the first three games were the most ever -- he said he will have to be even better when the series returns to Cleveland on Tuesday.
Asked what more he could possibly do, James replied: "I don't put a ceiling on what I'm capable of doing. I know I'm shouldering a lot of the burden, but it is what it is."
Follow Matt Wilhalme on Twitter @mattwilhalme
---
Get the latest on L.A.'s teams in the daily Sports Report newsletter.
You may occasionally receive promotional content from the Los Angeles Times.