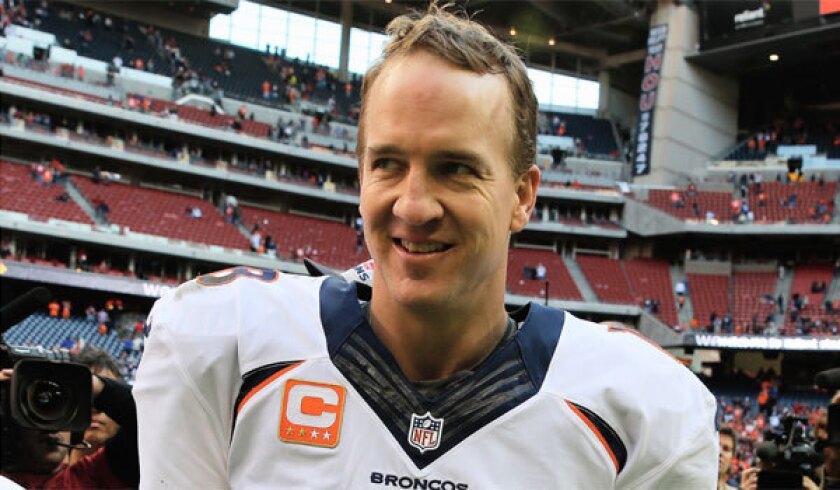 Peyton Manning has long been considered one of the best quarterbacks to ever play the game.
Is it time for us to stop saying "one of" now that the Denver Broncos quarterback has added the record for most touchdown passes in a single season (51 and counting) to an already impressive résumé that includes four league MVPs and one from the Super Bowl as well?
Or maybe you'd feel better waiting till next week, when he has a good shot at breaking Drew Brees' record for most yards in a single season (5,476, set in 2011). All Manning needs in the regular-season finale against Oakland on Sunday is 265 yards, a number he has eclipsed in every game this season except for one.
Back on Nov. 24, Manning passed for a mere 150 yards with two touchdowns and an interception during a 34-31 loss to the New England Patriots.
Of course, the one number critics always go back to is Manning's single Super Bowl title. Some people are kind of hard to impress.
Let us know what you think.
ALSO:
Peyton Manning sets TD record on otherwise crazy NFL Sunday
Ex-Eagles cheerleader honored after second Army tour of Afghanistan
---