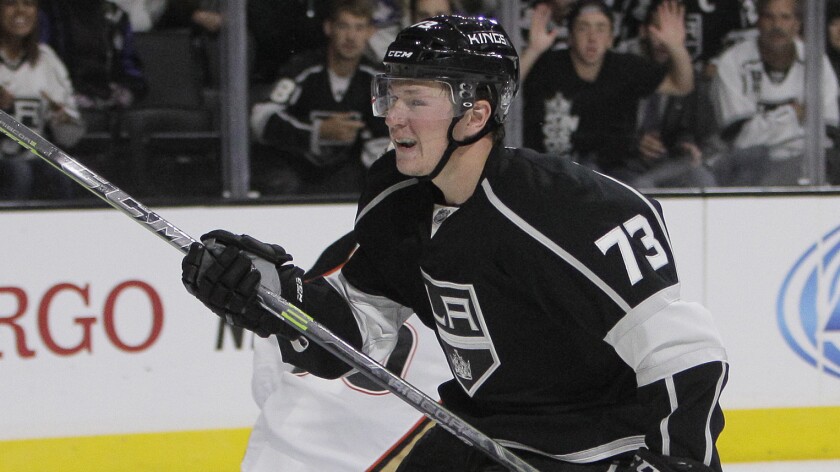 The Kings on Friday reached an agreement with talented young forward Tyler Toffoli on a two-year contract extension.
The extension is for $6.5 million, according to two individuals familiar with the deal. The deal was first reported by Darren Dreger of TSN. Toffoli is set to make $2.6 million in the first year of the deal and $3.9 in the second year, the sources said.
Toffoli is coming off a 23-goal, 49-point season, and this is his first contract coming out of his initial entry-level deal.
You might say this is the very definition of a bridge deal for the 23-year-old Toffoli. His annual average salary had been $900,000, and he was due to become a restricted free agent on July 1.
In comparison, another player in the same age group on Thursday signed a two-year deal worth $5.3 million, the Senators' Mika Zibanejad, who is 22. His numbers were close to Toffoli's — 20 goals and 46 points.
Twitter: @reallisa
---