Newsletter: Vegas Escapes: On NYE, it's out with the old and in with the new and oh-so-retro
You may never have dreamed of spending NYE in a speakeasy or listening to vinyl in Las Vegas. Hello. It's going to be 2019, isn't it?
It is. And in Vegas, you'll have plenty of reminders that a new year is beginning, even if you're engaging in some "yesterday once more" celebrations in and around the Strip.
Of course there will be fireworks, and they will be spectacular. Of course there will be places to have romantic dinners, and there are always places where you can find a few laughs. (Tenacious D, anyone?)
So couple the new with the old and you'll find that the city continues to cater to whatever your pleasure happens to be.
If your pleasure is something healthy, check out some changes at Nobu restaurant where simple and healthful are in. If you're horticulturally in tune with your world, take a quick stroll through a veritable festival of seasonal flowers.
You may need some entertainment while you're heading to be entertained, and if that's the case, we have a suggestion on how to, say, play hoops from L.A. to Vegas.
Vegas' star power continues to shine into the new year, and rarely have the stars shone as brightly as this group of chanteuses.
It's all here and more as we get ready for another year in the city that not only never sleeps but also never even nods off.
— Catharine Hamm
It's almost (and always) time to par-tay in Vegas
A little music, a little moonshine, a monster fireworks display and a whole lot of merrymaking. The big acts are sold out, although you can almost always find a ticket if you want to pay the price. You'll still find availability for other events on the night that attracts more than 300,000 to Las Vegas, which knows how to throw a party. Read Jay Jones' recommendations on what's still doable on the biggest night of the year.
Healthy and Vegas can go together
Fussy is out; simple — and healthful—is in. That's writer Michael Hiller's scoop on how chef Nobu Matsuhisha, whose Vegas restaurant bears his first name, sees the future of food at his restaurants. He will substitute ingredients that are better for us, but read about where he draws the line.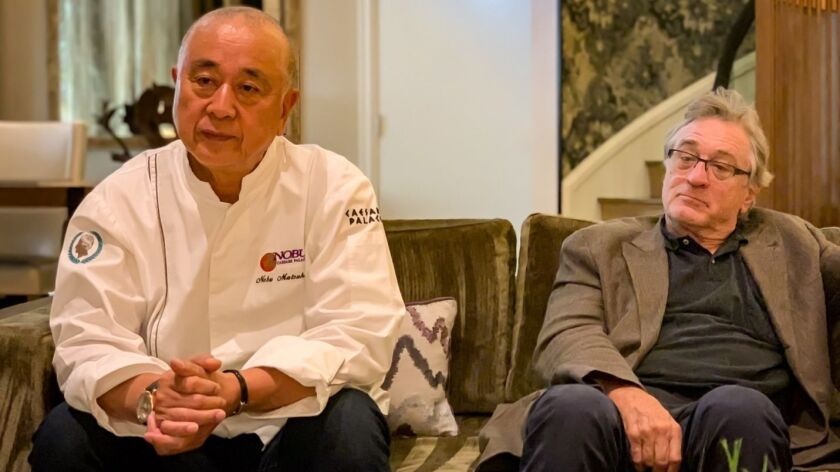 Rink and drink
Raise your hand if you know what duckpin blowing is. Or board games. Or darts. If yes, wander with us back to those glorious days of yesteryear at the new Rock & Rollers, a Vegas throwback a few miles east of the Strip. You could be in for something different and special, Jay Jones writes.
Stop and smell the carnations
The Bellagio Conservatory & Botanical Gardens may be the best free attraction in Las Vegas. The 14,000-square-foot space seems to transform magically with the time of year. But it's not tiny little elves and pixie dust that create these displays. (The holiday scenes continue through Jan. 6.) It's a lot of hard work. Jay Jones explains what it takes to make this transformation happen.
Six appeal
Half-a-dozen female entertainers will dominate the entertainment arena in Las Vegas in the next few months, Michael Hiller writes. Read where you can hear Gwen Stefani, Cher, Celine Dion and more in Las Vegas — at least for the next few months.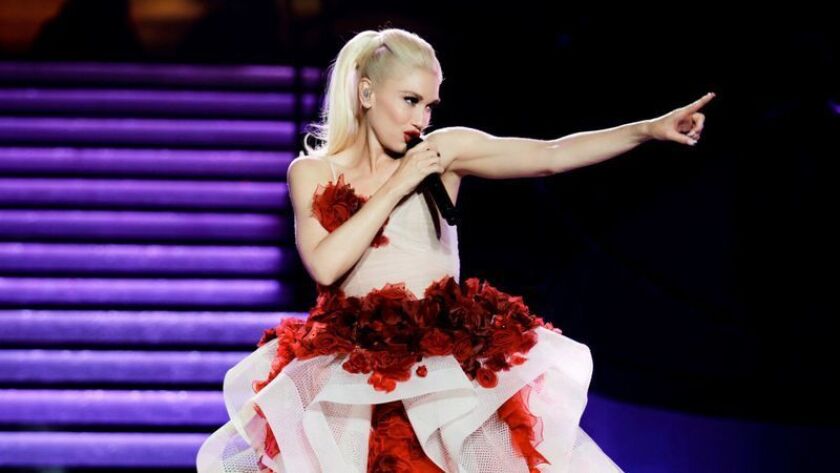 Is your hotel sticky?
Ever walk into a Vegas hotel and feel as though you never want to leave? That's exactly what hoteliers are hoping. It's the "sticky factor." They want to offer you so many options in food and drink, for example, that you never step foot out of the hotel, Michael Hiller writes. Read why having such eating spots as Pok Pok Wing, Hattie B's Hot Chicken and Eggslut are part of their master plan.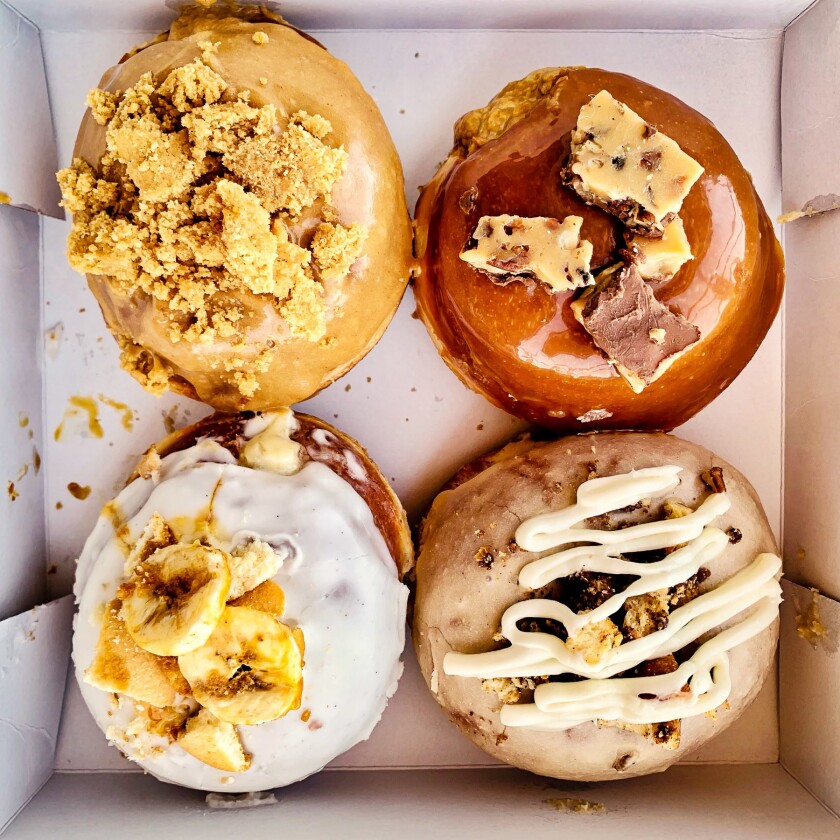 The scoop on hoops
Headed to Vegas? Maybe you'd like to play a little round ball on the way. Or you might want to stroll with penguins. If so, FlixBus may be for you. The European bus company has introduced VR, which should make the time pass very quickly, given the plethora of entertainment available, Mary Forgione writes.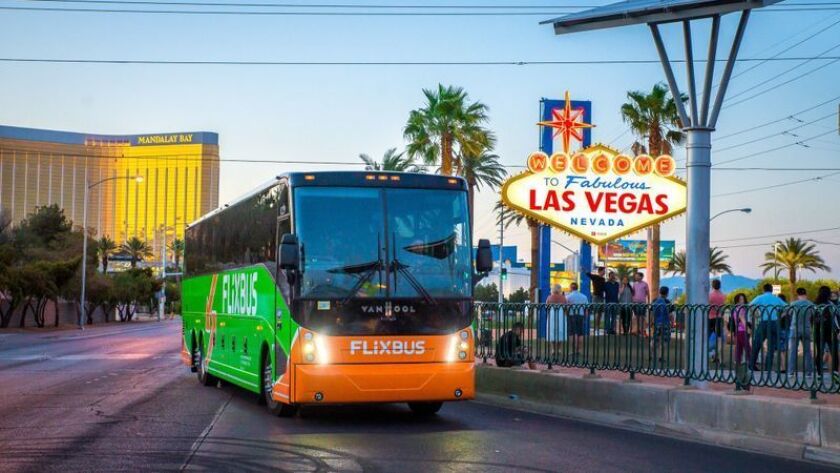 End paper
If you have questions, complaints, compliments or concerns or suggestions — about this newsletter or about what makes a great New Year's Eve — please write to travel@latimes.com. If you'd like to subscribe to this or any other newsletter, go to membership.latimes.com/newsletters.
As the year comes to a close, I want to thank you for subscribing and, we hope, reading our monthly Vegas Escapes newsletter. We relaunched this earlier this year with what we hope is a better reading experience for you. It comes out the fourth Thursday of the month, along with our Escapes newsletter, which is a compendium of other travel news (although you'll still find Vegas articles in that one).
Why subscribe? Well, for one, they're free, and this case, you do get more than you pay for. For another, they catch you up in case you missed a story that could change your year's travel plans. (Have you read about Wow air's departure from L.A.?)
Readers have always been, as Don Ranly, a professor emeritus at the University of Missouri, once told a group of my fellow travel writers, "skimmers and shoppers and scanners of news." No shame in that. The only shame, in fact, is missing something that makes a difference in your travel or would have enriched your trip.
Thank you for reading the Los Angeles Times, which we are proud to be part of. Enjoy your time in Las Vegas, but remember, you may feel invincible on New Year's Eve, but on New Year's Day, if you stayed too long at the fair, so to speak, you may feel just the opposite. ("Vincible" is a word, Webster's tells me.)
Wherever you are as the clock strikes 2019, we wish you all the fun you can handle and all the cash you need to have it.
---
Get inspired to get away.
Explore California, the West and beyond with the weekly Escapes newsletter.
You may occasionally receive promotional content from the Los Angeles Times.