Newsletter: Vegas Escapes: How cool is it here? You can ski an hour away from the Strip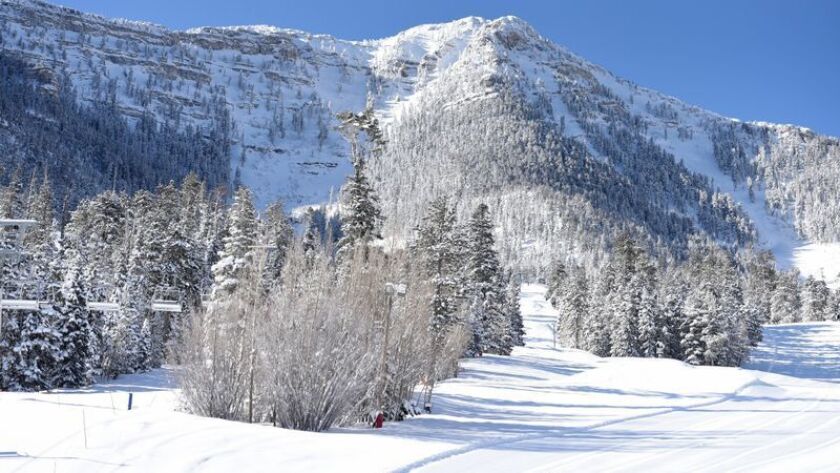 Think it's been cold where you are? In this season of temperature tantrums, there's a new king of cold and it's Vegas, baby. To wit: It snowed last week. (It snowed in SoCal too, but we aren't smack in the desert, more like on its fringes, the American Assn. of Geographers says.)
But you aren't going to Vegas for its fabulous weather … are you? Maybe this year you are. Read about the great downhill possibilities not far from the Strip. And taking you a bit farther afield, we'll also tell you about a ghost town near Lake Mead, about 65 miles from Vegas.
Within Vegas, you'll continue to find plenty of high points too. That includes the Stratosphere's restaurant, which is trying to be more than just a room with a view, and the number and variety of musical acts that will be performing, including the just-announced Janet Jackson. You may even want to work in a visit to the Naked Magicians, although it's been so cold they may have renamed their act to the Parka-Wearing Magicians.
There are some top-top drawer culinary events, too, and a call to say goodbye to a Vegas icon.
All here, all now, all waiting for you in Southern California's backyard.
— Catharine Hamm
No business like snow business
Mother Nature hasn't been stingy with snow in the Spring Mountains, about an hour outside of Vegas, either. It's been a good year at Lee Canyon (formerly the Las Vegas Ski & Snowboard Resort). Not a skier? There's snow tubing for the kids, writer Jay Jones says. At least, take them along so you can pretend that's why you're going.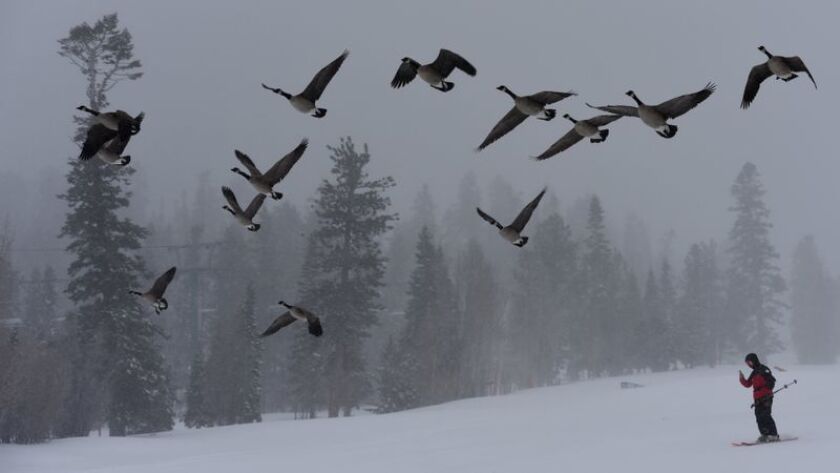 New heights at the Stratosphere?
Like many restaurants with a view, the Top of the World was known more for what you saw than for what you ate. New ownership and a new chef aim to change that. New dishes (the Beets & Burrata appetizer will have you drooling) and beef, much of it sourced from a Kansas producer, signal a sea change on Level 106, Jay Jones writes.
They're going to a chapel, and they're gonna take pictures
After a fabulous meal, why not get married for dessert? It's tempting at Palms Casino Resort, where the "Til Death Do Us Part" chapel is a work of art by Guatemalan artist Joshua Vides. It's an Instagrammer's dream, but you'll have to make plans quickly: It's open only until spring.
Tracking the ghosts of people past
A mention of St. Thomas might have you dreaming of the U.S. Virgin Islands, but we're talking about St. Thomas, Nev., a ghost town near Lake Mead. Mormons founded the town in 1865, but — oops — thought they were still in the Arizona/Utah territories, the National Park Service says. They abandoned it 71 years later when Hoover Dam submerged it. Years of drought have brought its fascinating remnants to the surface, Anne Burke writes.
They're all players
Lots of news to report on the music entertainment front in Las Vegas. Some current stars, some oldies but goodies make the scene a draw for a range of ages. Among them:
-- Janet Jackson will have a residency at Park MGM beginning May 17.
-- Beginning May 31, Christina Aguilera will perform "Christina Aguilera: The Xperience" at Planet Hollywood Resort Casino. Gwen Stefani takes to the same stage for periodic dates with her "Just a Girl" show. Thursday night is her first date; she also performs several dates in March, then takes a break until July.
-- Ladies and gentlemen, please welcome Kaos, a new club in Vegas that is promising residencies featuring Cardi B, Skrillex and Kaskade. The club is part of more than half a billion dollars in upgrades at the Palms.
-- Aerosmith will take up residence at Park MGM starting in April with its "Deuces Are Wild" show. The group will play at the Park Theater, where Lady Gaga has been crooning tunes.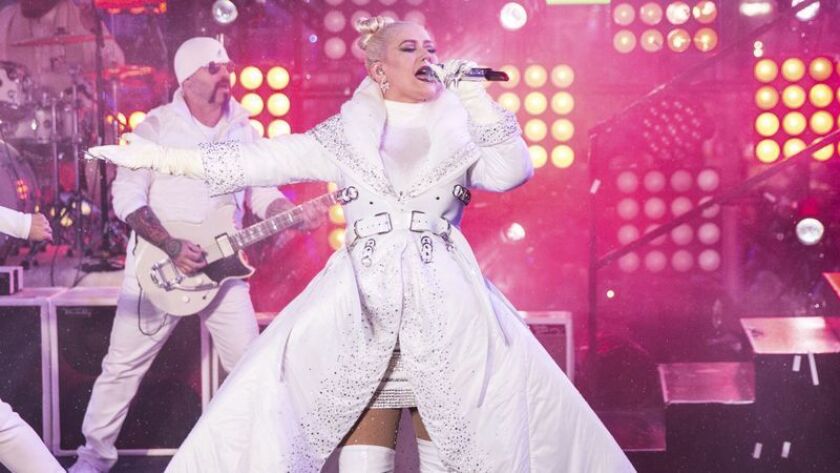 Whatever strikes your food fancy
Culinary stars also will light up Vegas with imminent events, Michael Hiller writes, that seem to be opposite ends of the spectrum. Whiskey in the Wilderness, set for March 3, is a cookout that brings together 15 chefs and bartenders at Spring Mountain State Park. On March 7, Joël Robuchon will be honored with a seven-course fixed-price meal. Robuchon died in August at age 73.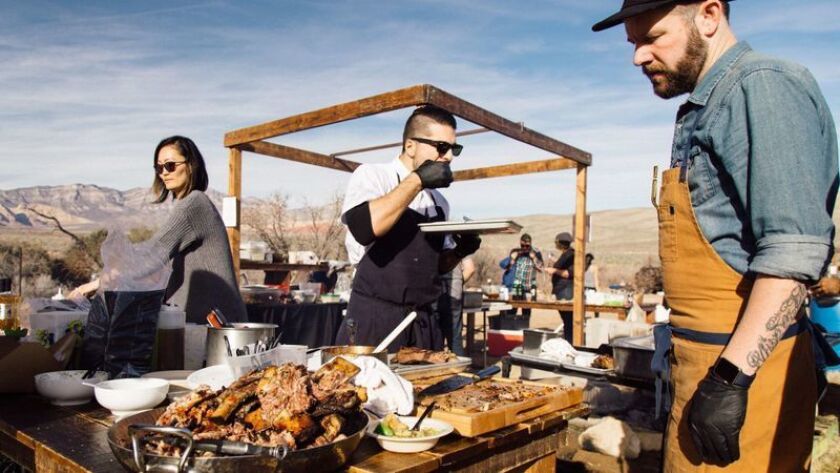 New eatery at Eataly
The juggernaut that is Eataly continues to add to its storehouse of culinary arts. Say hello to Manzo, a meat-centric restaurant that is supposed to evoke an Italian butcher shop, Jay Jones writes. Its signature dish is a 42-ounce slow-roasted rib-eye for $145. It's meant to be shared, unless, of course, you're a beefaholic.
Whoa, whoa, whoa, this is magic?
Yes, it is, if slightly on the bawdy side. Mike Tyler and Christopher Wayne don't do a disappearing act, but their clothes do. They are, after all, the Naked Magicians. "It's not Penn and Teller, it's show and teller," Tyler said. It's R-rated and not for kids. There's also news from magicians Criss Angel and Xavier Mortimer.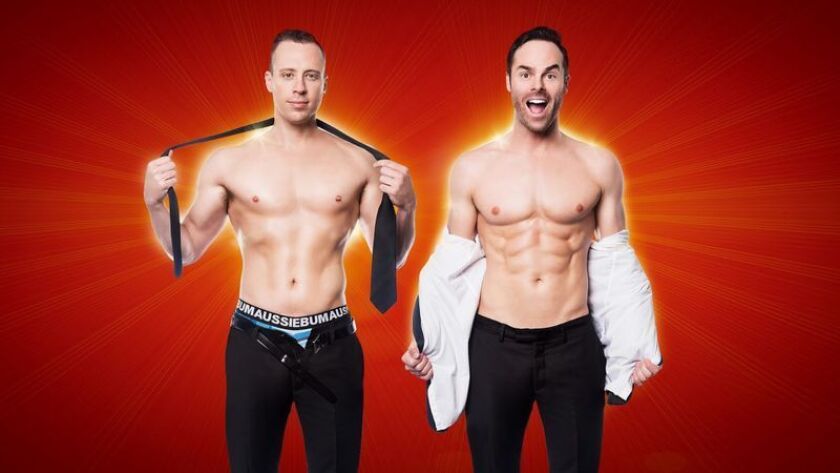 How to subscribe, how to reach us
To subscribe to this and other L.A. Times newsletters, go to membership.latimes.com/newsletters. If you have questions, comments or complaints — about this newsletter, not about life — please send them to travel@latimes.com.
End paper
Last month's newsletter boldly predicted that the Rams would win Super Bowl LIII and Los Angeles would live happily ever after. Um, not so much. In fact, not at all in what turned out to be a spectacularly boring game. Vegas might have been the only place where it was bearable to watch.
That's the thing about the city that rarely sleeps and hardly ever snoozes: What might seem ordinary has a little bit of magic, with or without clothes (see above). Until March 28, our next Vegas newsletter, we wish you all the fun you can find and all the cash you need to have it.
---
Get inspired to get away.
Explore California, the West and beyond with the weekly Escapes newsletter.
You may occasionally receive promotional content from the Los Angeles Times.