Today's Headlines: This frigid February could help the West prepare for summer
Hello, it's Friday, Feb. 17, and here are the stories you shouldn't miss today:
TOP STORIES
This frigid February could help the West prepare for summer
This week Californians felt record-low temperatures from Eureka down to San Diego County, with windchills dropping into the single digits in some Southern California mountain towns and freeze warnings spanning the Northern California coastline.
Heck, it even snowed in Las Vegas.
While the cold fronts have been ideal for hitting the slopes, weather experts are hopeful the low temperatures have also been enough to maintain the essential snowpack in the Sierras, built up during the state's extremely wet January.
Must-read stories from the L.A. Times
Get the day's top news with our Today's Headlines newsletter, sent every weekday morning.
You may occasionally receive promotional content from the Los Angeles Times.
Newsom seeks to waive environmental protections in delta
As January's drenching storms have given way to an unseasonably dry February, Gov. Gavin Newsom is seeking to waive environmental rules in the Sacramento-San Joaquin River Delta in an effort to store more water in reservoirs — a move that is drawing heated criticism from environmental advocates who say the action will imperil struggling fish populations.
In an executive order, Newsom directed the State Water Resources Control Board to "consider modifying requirements" for California's two water conveyance systems in the delta, the State Water Project and the federally operated Central Valley Project.
Tesla is recalling 362,758 cars with Full Self-Driving mode
Under pressure from federal safety regulators, Tesla launched a recall to repair defects to the experimental "Full Self Driving" software deployed on public roads.
The recall affects 362,758 Tesla vehicles and includes certain Model S and Model X (2016-23), Model 3 (2013-23), and Model Y (2020-23) vehicles.
The company has been under fire for years from critics who say using the software is a risk to public safety.
A legal debate stalls funding for Black students
Decades after California voters approved a ban on affirmative action, Newsom is citing the state law as a hindrance to giving schools extra funding to support Black students.
But some civil rights advocates are pushing back, saying Newsom has otherwise been willing to take on a legal fight for causes he is passionate about, including gay marriage and gun control.
Sign up for our California Politics newsletter to get the best of The Times' state politics reporting and the latest action in Sacramento.
Can ChatGPT write a better cover letter for your job search?
The cover letter is its own unique, dreaded genre of writing. Now, job applicants are utilizing ChatGPT — a chatbot powered by artificial intelligence — to do the heavy lifting. The bot was designed by the startup OpenAI, which released the current version of the technology for public testing in November.
But how good is ChatGPT at pretending to be a human? The Times interviewed five job seekers, who shared examples of old and new ChatGPT-written cover letters for comparison. Most started with a simple prompt — "Write me a cover letter" — and were blown away by the results.
Our daily news podcast
If you're a fan of this newsletter, you'll love our daily podcast "The Times," hosted every weekday by columnist Gustavo Arellano, along with reporters from across our newsroom. Go beyond the headlines. Download and listen on our App, subscribe on Apple Podcasts and follow on Spotify.
CALIFORNIA
As trains tear from L.A. to Vegas at 180 mph, bighorn sheep will have safe passage. A set of three wildlife crossings — meant to provide safe passage for bighorn sheep and other animals — has been added to the plans for a high-speed rail line project between Las Vegas and Southern California.
As Hollywood invades Culver City, some residents push back against gentrification. The city's transformation into a hub for tech giants and streaming studios — including Amazon, HBO and TikTok — has created a classic case of neighborhood tension.
Man with animus toward the Jewish community is arrested in L.A. shootings, sources say. The LAPD arrested a suspect in the shootings of two men outside synagogues in the Pico-Robertson neighborhood over the last two days. The man has a history of animus toward the Jewish community, law enforcement sources told The Times.
Health inequities continue to hit Black Californians hardest. More than half of Black Californians said there was a time in the last few years when they thought they would have received better healthcare if they had belonged to a different racial or ethnic group, according to a report released Thursday.
L.A. County sheriff creates new office to 'eradicate all deputy gangs.' Facing long-standing allegations of "appalling" conditions inside the county's jails and violent deputy "gangs" operating on its streets, Los Angeles County Sheriff Robert Luna on Wednesday announced the appointment of a former federal prosecutor to oversee a new office.
Support our journalism
Subscribe to the Los Angeles Times.
NATION-WORLD
Biden says flying objects shot down after the spy balloon were probably tied to scientific research. The mysterious objects U.S. fighter jets shot down over North America in recent days were probably balloons tied to private scientific research and have no connection to the large Chinese spy balloon the U.S. military destroyed off the coast of South Carolina.
Sam Bankman-Fried may be 'hiding online activities' while out on bail, prosecutors say. Saying that he "appears motivated to circumvent monitoring" and may be "hiding online activities from the Government," prosecutors are seeking to renegotiate Bankman-Fried's bail agreement and impose tighter restrictions on the FTX founder.
Michigan State gunman had note indicating he 'felt slighted,' police say. A motive has not been determined in the shootings that killed three students, but police say a note found on the gunman indicated he "felt slighted."
German ballet director Marco Goecke fired after smearing feces on dance critic's face. The Hannover Opera House said it recognized the difference between "the employed ballet director and the creative choreographer Marco Goecke" and would not remove works he had choreographed from its revival repertoire.
HOLLYWOOD AND THE ARTS
Bruce Willis is diagnosed with frontotemporal dementia, a 'cruel disease,' family says. "Since we announced Bruce's diagnosis of aphasia in spring 2022, Bruce's condition has progressed and we now have a more specific diagnosis," his family said in a statement.
How a group of abstract painters in New Mexico — and the U.S. government — changed modern art. The Works Progress Administration fostered and indelibly shaped the work of the Transcendental Painting Group. An exhibition about the artists is on view at LACMA.
The Ice House reopens in Pasadena with laughs, lofty goals and Lakers magic. The 63-year-old Pasadena comedy club, revered as the oldest in the country, is reopening three years after being snowed in by the pandemic. But it's definitely not the same club its customers remember when it closed its doors.
BUSINESS
YouTube CEO Susan Wojcicki to step down amid tough moment for tech. Neal Mohan, whose LinkedIn currently lists him as YouTube's chief product officer, will become the new head of YouTube, according to Wojcicki. His title will be SVP, or senior vice president, rather than chief executive.
Toxic oil destroyed L.A. couple's embryos, lawsuit claims. The company Fujifilm Irvine Scientific quietly recalled four production lots of the oil used to culture embryos on Jan. 16 after complaints of problems from clinics and its internal investigation discovered the toxicities.
9th Circuit sides with employers in dispute over California law barring forced arbitration. A California law barring employers from requiring their employees to resolve serious workplace complaints in private runs afoul of federal law, a federal appellate court ruled.
SPORTS
Will WNBA players get charter flights in aftermath of Brittney Griner's nightmare? Though most men's teams fly private, the women's leagues, which receive less investment, often scrimp by going commercial, even if it means delays and cramped seats.
The Angels' Shohei Ohtani was named an opening-day starter, says he's 'not thinking about free agency.' The plan this season is for Ohtani to pitch on five or six days of rest depending on the schedule, in a rotation that could be rounded out by a swing No. 6 (a pitcher who makes starts and comes out of the bullpen) or a traditional sixth starter.
Free online games
Get our free daily crossword puzzle, sudoku, word search and arcade games in our new game center at latimes.com/games.
OPINION
Commentary: Why close the 'super bloom'? Because we can't seem to love nature without trampling it. Maybe this time, Californians won't collectively harm something we all love, editorial writer Tony Barboza writes.
Editorial: Of course the California attorney general's wife shouldn't oversee his budget. The public's faith in government has been waning for years and there's no point in exacerbating the mistrust, The Times' editorial board writes.
YOUR WEEKEND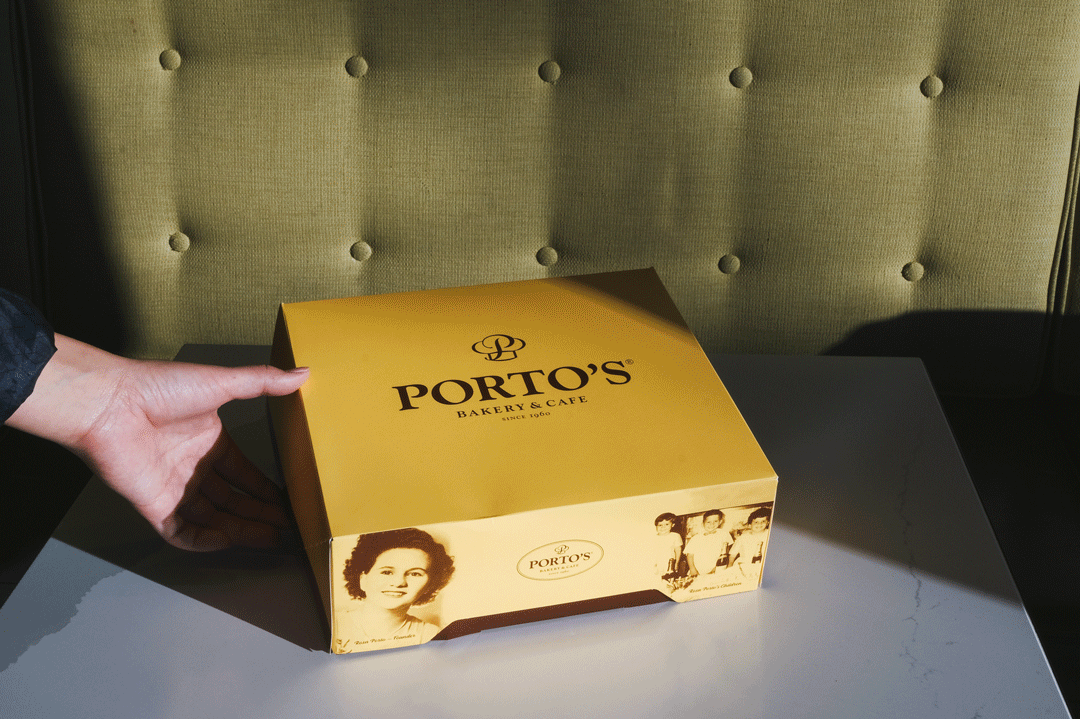 Why Porto's yellow boxes of guava pastries will always say 'L.A.' The Cuban bakery, started in a small space in a Silver Lake strip mall in 1976, may have begun as a way to connect immigrants with the flavors of their homeland. But over the decades, it's morphed into something more.
Looking to spend some time outside? Here are nine gardens hidden in unexpected places around L.A. You can find greened-up spaces where you least expect them, including Dodger Stadium and a downtown L.A. hotel.
WHAT OUR EDITORS ARE READING
Note: Some of the sites we link to may limit the number of stories you can access without subscribing.
More people are experiencing internet fame — and some don't even know they've gone viral. As more of the world moves online, a certain attitude toward social media is taking over: "Everything is content for the creating, and everyone is a nonplayer character in my world." But the "age of panopticontent" raises important questions about consent and the fallout for strangers unwittingly captured into viral videos is very real. BuzzFeed
You've heard of love at first sight. How about love at first sound? Pascal Wallisch, a neuroscientist at New York University, wanted to find out how long it takes for a person to love or hate a song. So he and his research team put together a playlist. The artists included Mozart, Beethoven, Elvis, Michel Jackson, the Sex Pistols, Kanye West and Frankie Yankovic. NPR
Why the metaverse is a becoming popular tool to teach Black history. In an effort to promote a more comprehensive education of Black history among young people, creatives and educators are harnessing new methods like virtual reality. NBC
FROM THE ARCHIVES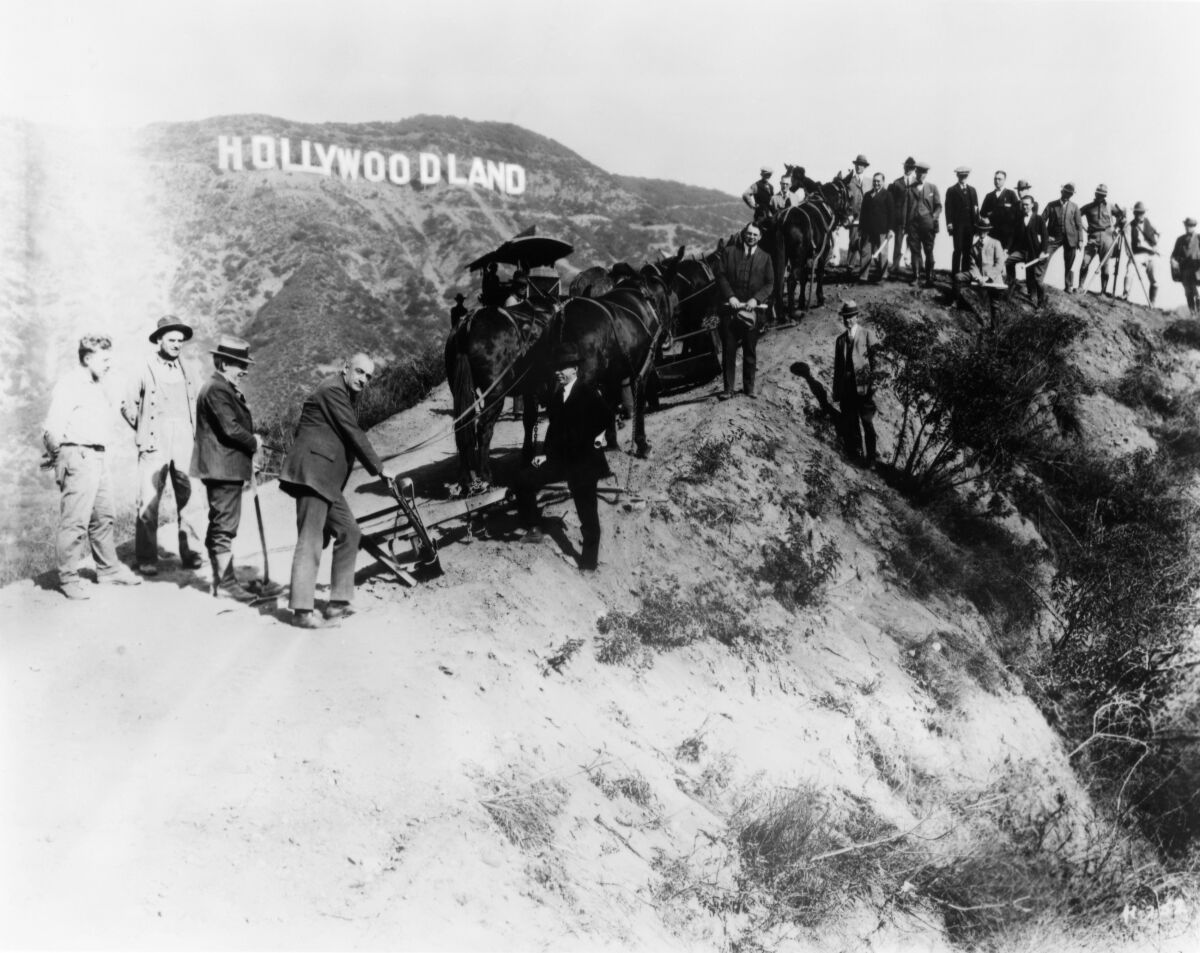 The Hollywood sign turns 100! Let's sing the birthday song to this icon, built as a massive, ultimately ramshackle advertisement that became as unmistakably L.A. as the Eiffel Tower is for Paris and the Statue of Liberty is for New York.
The sign's been much pranked, altered to read "HOLLYWEED" and "HOLYWOOD" and other, more obscure iterations. Its singular letters, with the snipped-off corners of its D and O's, are so distinctive that you can render any word in Hollywood Sign Font and people everywhere understand the meme at once.
We appreciate that you took the time to read Today's Headlines! Comments or ideas? Feel free to drop us a note at headlines@latimes.com.

Must-read stories from the L.A. Times
Get the day's top news with our Today's Headlines newsletter, sent every weekday morning.
You may occasionally receive promotional content from the Los Angeles Times.