Graduate students in Rep. Mimi Walters' district air concerns over GOP tax bill with her Democratic challenger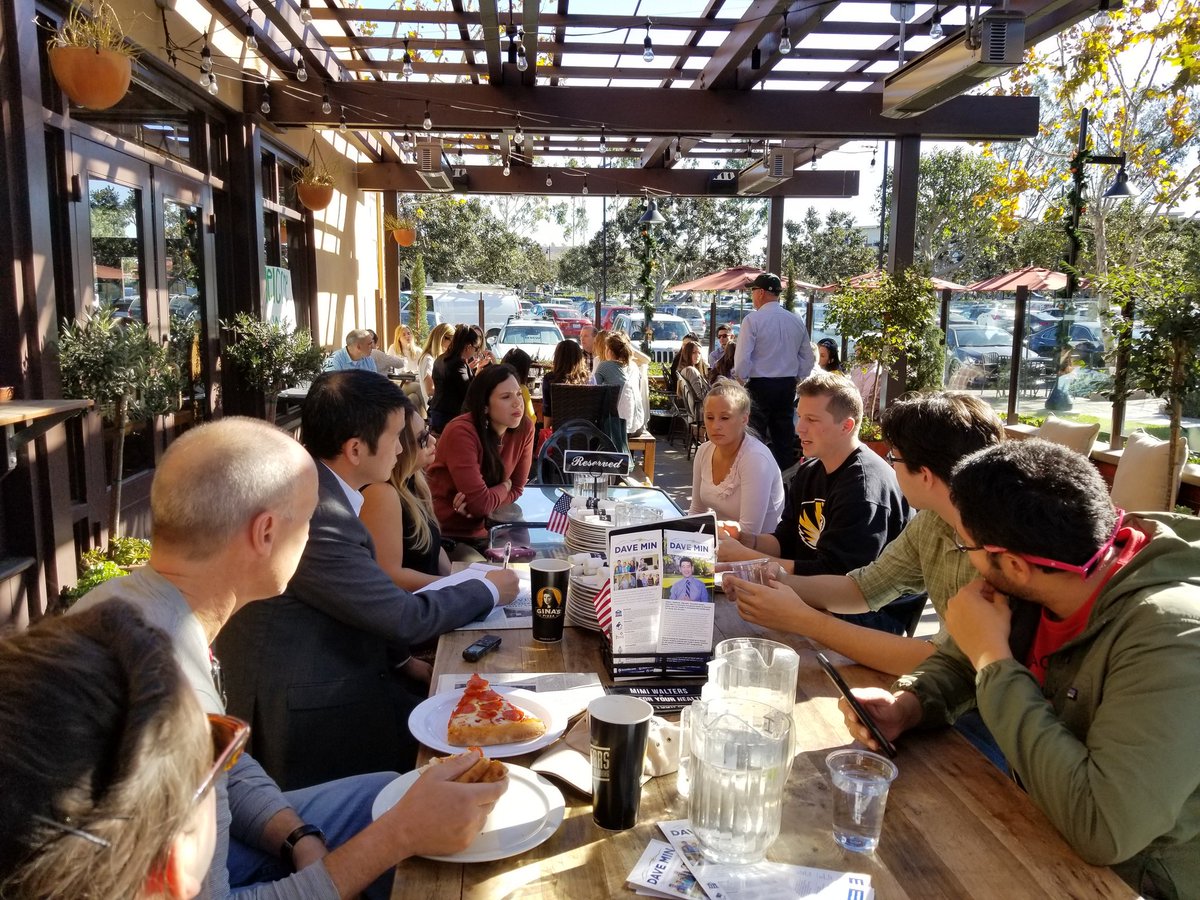 Deyanira Nevarez Martinez has already spent three years working toward a doctorate in urban planning and public policy at the University of California in Irvine. She's about halfway done, but if the GOP tax bill changes the way her graduate student income is taxed, she might have to reconsider whether getting her degree is worth it.
She was among about a dozen UC Irvine graduate students who aired their concerns Wednesday at a roundtable at a pizza place across the street from campus. The event was hosted by Democratic congressional candidate Dave Min, a UC Irvine law professor who is challenging vulnerable Republican Rep. Mimi Walters.
Nevarez Martinez says she's seen reports that suggest her tax bill could go up by thousands of dollars if Republicans decide to tax tuition waivers or eliminate the student-loan interest deductions that often keep low-paid graduate students afloat.
"When you're just scraping by, where are you supposed to get that extra two or three thousand dollars?" she said between bites of pizza. She's a voter in Walters' district and says she plans to help the local Democratic Party with voter registration efforts and other activities in the 2018 midterms.
The students, many of whom make well below $40,000 a year in stipends for their research work, discussed concerns such as being able to pay their bills, or seeing the quality of graduate student pools decrease if only the rich can afford the financial hit. 
The House version of the bill, which passed last month with the support of Walters and 10 other California Republicans, would strip the tax-exempt status of the free tuition benefit given to many graduate students. It would also repeal the deduction for interest payments on student loans. Neither of those provisions are in the Senate version.
The Senate and House are still hashing out the differences in the two versions, but Min said the potential changes would be devastating for students on already tight budgets.
Michelle Zuñiga, who is also studying urban planning, said GOP representatives like Walters who voted for the House bill are underestimating the power of people like her. "Right now, a lot of us maybe are in kind of a state of shock, we just heard about this in the last month," she said. "But in the short span of time, we've seen the [graduate student] union come together, we've seen some of our departments come together … Once we're equipped, I feel like we'll have more voting power."
Latest updates
Copyright © 2017, Los Angeles Times