Los Angeles Times Names Warren Wolfswinkel Home Page Editor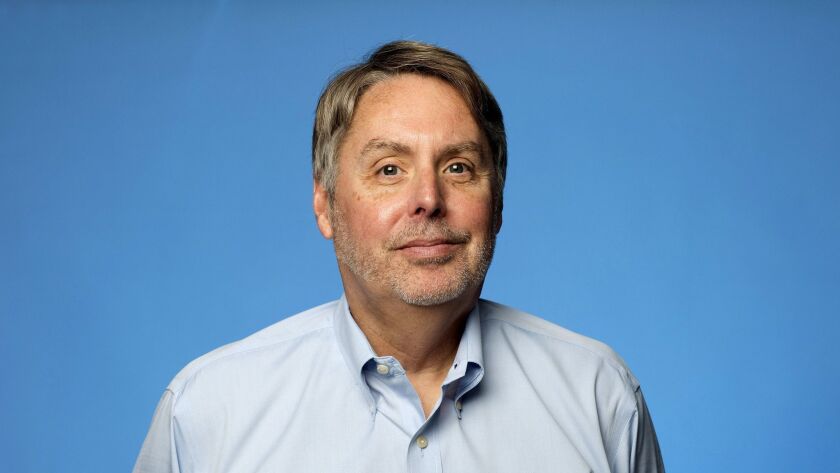 As part of the rebuilding of the Los Angeles Times, Executive Editor Norman Pearlstine, Deputy Managing Editor Sewell Chan and Assistant Managing Editor Loree Matsui made the following announcement.
Warren Wolfswinkel, an accomplished and dedicated copy editor and manager, is our new home page editor. He will oversee editors who program the desktop and mobile home page and the mobile app; post wire stories; send alerts and notifications; and monitor data to select which articles to showcase. A calm leader, he will apply his news judgment to the intense demands of the news cycle.
Warren has been at The Times since 1989, but for a six-year hiatus at the Orange County Register. He has worked on the national desk and the Op-Ed page, along with the A.M. copy desk. On vacation in Cuba when Fidel Castro died in 2016, he jumped in to do reporting.
"On his watch, problems would go to the A.M. desk to disappear and be solved," says our former colleague Henry Fuhrmann.
A native of Le Mars, Iowa, Warren worked summers at the Daily Sentinel, his hometown paper, when it still used typewriters and pica poles. After graduating from Iowa State University, he was a reporter at the Cedar Falls Record, in Iowa; managing editor of the Coffeyville (Kan.) Journal; a freelance writer in Minneapolis; and a copy editor and wire editor at the Las Vegas Review-Journal. He moved to the Los Angeles Herald-Examiner in 1987 and to The Times two years later.
Warren lives in La Crescenta with his wife, Mary Braswell, a former Times editor. They have a son in college.
Warren joins a strong News Desk team that includes Matt Ballinger, who is helping to pilot the new CMS rollout; Lora Victorio, who focuses on enterprise planning; and Dan Watson, our Washington-based news coordinator.
---