Cate Blanchett or Michelle Yeoh or ... ?
Burt Bacharach is no longer with us, and I'm taking a couple of minutes to watch Butch and Sundance riding through Bolivia, robbing banks and evading police to the strains of "South American Getaway." Bacharach and Hal David's charming "Raindrops Keep Fallin' on My Head" may have won the Oscar, but this swinging a cappella number, with its wink to Ennio Morricone, is pure genius. R.I.P., master.
From the Oscars to the Emmys.
Get the Envelope newsletter for exclusive awards season coverage, behind-the-scenes stories from the Envelope podcast and columnist Glenn Whipp's must-read analysis.
You may occasionally receive promotional content from the Los Angeles Times.
I'm Glenn Whipp, columnist for the Los Angeles Times, host of The Envelope's Friday newsletter and the guy who knows the way to San Jose, but would rather take the Pacific Coast Highway.
After the Riseborough flap, who wins lead actress?
An hour after film academy CEO Bill Kramer issued a statement saying Andrea Riseborough would be allowed to keep her lead actress nomination for "To Leslie" following an academy investigation that found her team did not violate any Oscar campaign rules, a voter called me to vent. And to tell me she had just finished watching "To Leslie."
"Her team did nothing wrong," the academy member said, "other than run an unconventional campaign that circumvented the Oscar machinery. She absolutely deserved the nomination, and I've heard from a lot of friends who have watched the movie since this whole stupid thing erupted, and they all agree. And you know what? I think she could win!"
The voter requested anonymity, in light of Kramer's letter to members, asking them to "refrain from publicly discussing your voting preferences or attempting to persuade others to vote similarly." That missive also noted that the academy would be reviewing its rules as "it is apparent that components of the regulations must be clarified to help create a better framework for respectful, inclusive, and unbiased campaigning."
I look forward to how "unbiased campaigning" is parsed and defined. Because that's a curious combination of words!
In the meantime, I wonder if that academy member is on to something: Could Riseborough pull a Ben Affleck and go on to win an Oscar for a movie that, until a couple of weeks ago, had been seen by only a handful of people outside the 310 area code?
You may remember what happened a decade ago when Oscar nominations came out and Affleck's crowd-pleasing thriller "Argo" earned seven nominations, including best picture, but Affleck himself was overlooked for directing. Poor Affleck had to go to the Critics Choice Awards that night, a dismal obligation even under the best of circumstances, walk the red carpet, force a smile and, in his words, "pretend that you're OK, pretend it didn't bother you, because, God forbid, something bothered you."
But that terrible, horrible, no good, very bad day produced an outpouring of sympathy for Affleck, catapulting him to Golden Globe and Directors Guild honors and, shortly afterward, a triumphant moment at the Oscars when "Argo" won best picture. Would "Argo" have won without the hysteria surrounding Affleck's scandalous "snub"? Well ... the publicity sure didn't hurt its cause.
Now, unlike Riseborough's "To Leslie," nobody had to google "Ben Affleck" or "Argo" when Oscar nominations went down that year. So, there's a steep hill for Riseborough to climb, not to mention some formidable competition. The lead actress race might have been the most crowded category at this year's Oscars and was always going to be fiercely contested. Could Riseborough actually win? In a recent column, I took a look at the nominees — in order of least to most likely to win — to see where we stand.
Michelle Williams' 'Fabelmans'-esque origin story
In Steven Spielberg's "The Fabelmans," a lightly fictionalized account of the filmmaker's family life and burgeoning passion for filmmaking, Michelle Williams plays Mitzi, a version of his mother, Leah, a talented pianist attempting to balance her artistic impulses with being a wife and mother. Williams could relate to the life passages of both the movie's son and mom, knowing firsthand the single-minded pursuit of a youthful dream and the choices you make as an adult to harmonize your children's needs with your own.
With acting preempting the chance for a formal education, Williams told me, her "college campus" rotated between a Wilmington record store called CD Alley; a DVD shop, the name of which is lost to the sands of time; and the local Barnes & Noble.
If someone were to write a "Fabelmans"-esque origin story of her artistic awakening, it would start, Williams says, with her watching the films of Paul Thomas Anderson, particularly "Magnolia," a movie about loneliness and loss, familial dysfunction and apocalyptic visions. Where would it go from there? Williams and I took a trip back through time in her wayback machine, which is not the same thing as the minivan she recently bought ... mostly because it had a CD player so she could play all her mix discs.
Enjoying this newsletter? Consider subscribing to the Los Angeles Times
Your support helps us deliver the news that matters most. Become a subscriber.
Should Beyoncé boycott the Grammys?
You know why I love the Grammys? Because I don't have to cover the ceremony! And as I have absolutely no stake in the show, it's fun to dip into the outrage of my Times colleagues when Grammy voters get it wrong, as they inevitably do because it's an awards show. Who expects shrewd, sensible choices from these groups?
My pal Mikael Wood doesn't, not really, but that didn't keep him from making the case that, in the wake of losing album of the year yet again, Beyoncé should boycott the Grammys once and for all. He dips into the "cognitive dissonance stemming from the fact that Beyoncé is both the most-awarded artist in Grammys history and a trendsetter who keeps getting robbed."
"Specialists recognize her ingenuity and reward her for it where their votes are determinative," Mikael writes. "The electorate as a whole, though, either doesn't care or doesn't understand and so consistently rejects her in the top categories in favor of safer choices."
Again, I have no vested interest here. And while I do know the lyrics to every song on "Harry's House" by way of osmosis, this guy, for the rest of the day at least, is listening to Burt.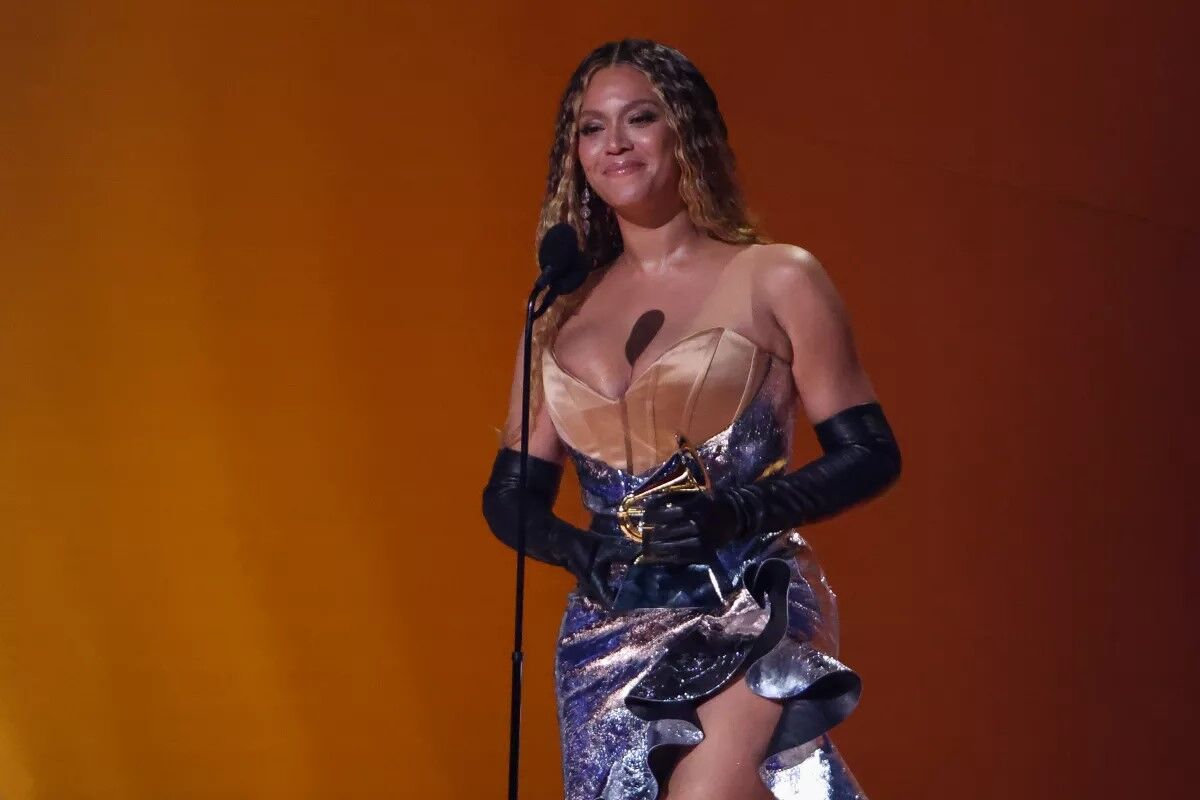 Get our L.A. Goes Out newsletter, with the week's best events, to help you explore and experience our city.
You may occasionally receive promotional content from the Los Angeles Times.