Essential Arts & Culture: Mexican artists' visas revoked, remembering Neil Simon and Paul Taylor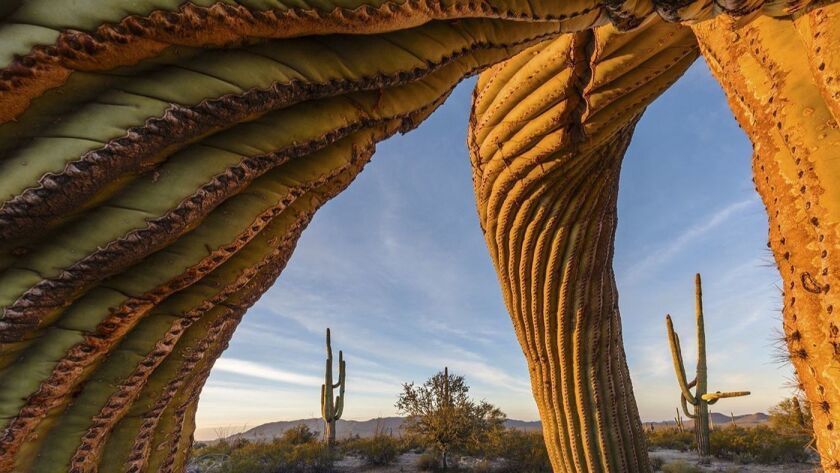 Happy end of August! I'm Carolina A. Miranda, staff writer at the Los Angeles Times, with the week's essential culture news:
ESSENTIAL IMAGE
Ninety-nine photographs capture the diversity of life on earth in the juried exhibition "Wildlife Photographer of the Year" at the Natural History Museum of Los Angeles County. The Times' Jessica Gelt gathers the most compelling images. Los Angeles Times
ARTISTS' VISAS REVOKED
One highlight of the recent Pacific Standard Time series was the mural series by Mexican art collective Los Tlacolulokos at the L.A. Central Library. But according to a report in L.A. Taco, the artist duo Dario Canul and Cosijoesa Cernas were missing from a closing reception for the work because their visas were revoked in January for five years. Independent curator Jesse Lerner tells The Times' Deborah Vankin "everything's gotten harder for artists because of a racist, xenophobic administration in Washington." Los Angeles Times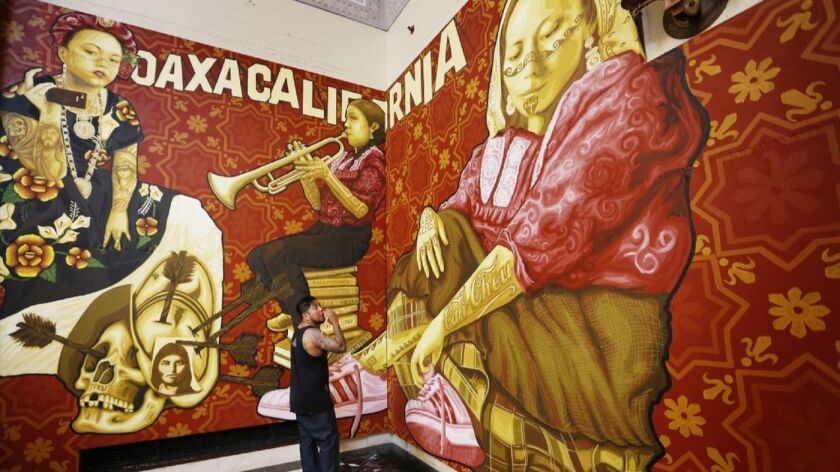 A TCHAIKOVSKY SPECTACULAR
Times classical music critic Mark Swed is no fan of the annual Tchaikovsky Spectacular at the Hollywood Bowl. He professes to hate it (italics his) despite loving fireworks (employed during the "1812 Overture"). But he says that LA Phil director Gustavo Dudamel had some surprises up his sleeve this time around. Los Angeles Times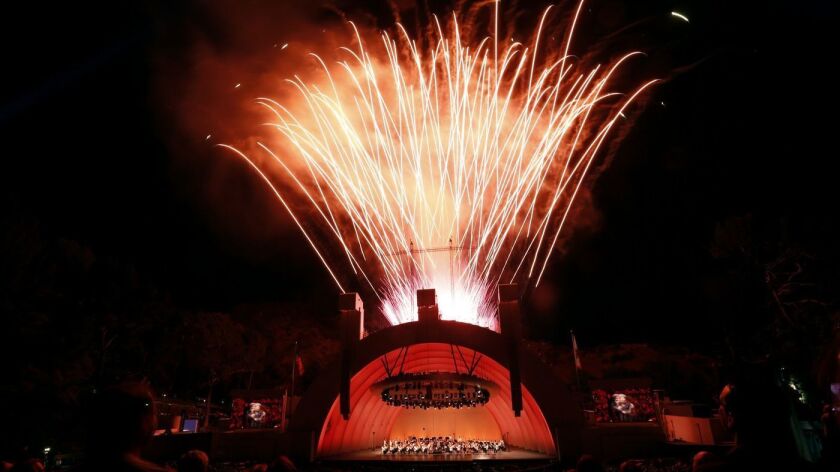 Plus, Richard S. Ginell on conductor Bramwell Tovey's version of "Carmina Burana." Los Angeles Times
And Matt Cooper has the week ahead in Southern California's classical music, including Hollywood Bowl's celebration of John Williams' movie music, with special guest Steven Spielberg. Los Angeles Times
JUST MY IMAGINATION
"Ain't Too Proud: The Life and Times of The Temptations" landed at the Ahmanson Theatre last week and Times theater critic Charles McNulty was in the house. "The show ... under the propulsive direction of Des McAnuff, is better at conveying the band's story through the music than through Dominique Morisseau's book," he writes. "Nothing can get in the way of the production's vibrancy when the actors are grooving at full tilt." Los Angeles Times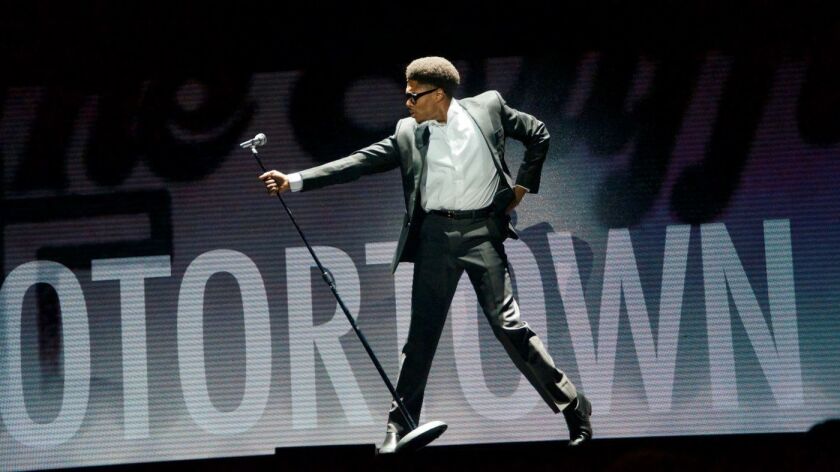 SWEATING IT OUT
Lynn Nottage's Pulitzer Prize-winning play "Sweat," now at the Mark Taper Forum, captures life in Reading, Penn., the nation's poorest city, according to the 2010 U.S. Census. Actor John Earl Jelks, who plays a former factory worker, talked with Ashley Lee about portraying a casualty of globalization in different parts of the country. "If you live in L.A. or New York or Chicago or one of these major cities, you don't really think about" displaced workers, he says. But "these are real people." Los Angeles Times
DEATH BECOMES HIM
"It's about death, but that sounds so morbid," says director Jo Boney. "It's more about who we are, how we face are final moment." She is describing Jose Rivera's new play, "The Untranslatable Secrets of Nikki Corona," about a young woman who asks a dying man to deliver a missive to her sister on "the other side." Previews on Tuesday at the Geffen Playhouse. Los Angeles Times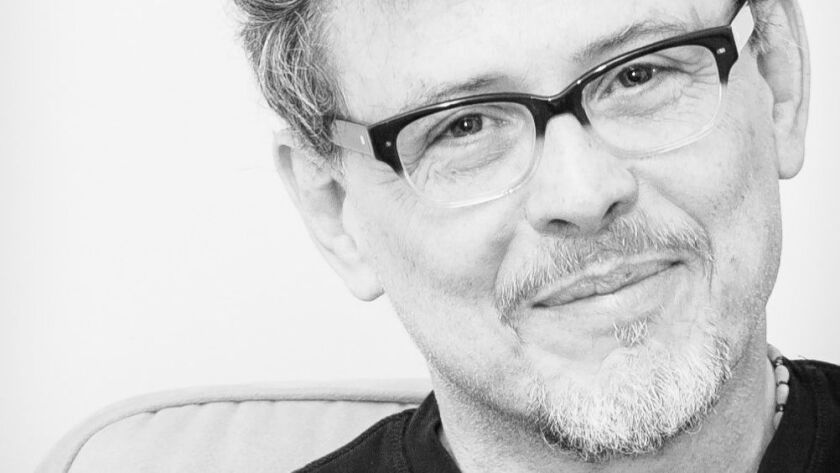 Also: Matt Cooper's weekend picks, including Bizet's "Carmen" at the Ford Theatres. Los Angeles Times. Plus the week ahead in Southern California theater. Los Angeles Times
WOMEN IN ARCHITECTURE
A new exhibition at Woodbury University Hollywood Outpost in Hollywood examines the work of activist collectives that investigated representation, equity and gender bias in the field of architecture. "Now What?! Advocacy, Activism and Alliances in American Architecture Since 1968" goes on view Sunday. Los Angeles Times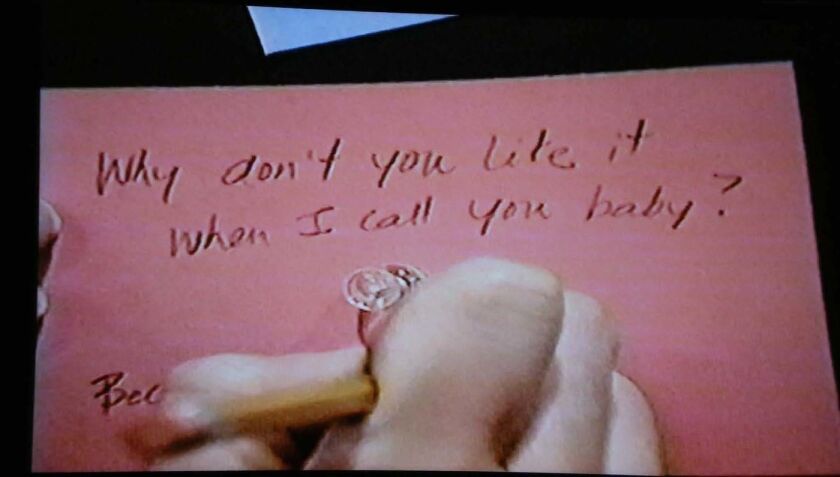 HOW KIDS SHAPE DESIGN
In her new book, "The Design of Childhood of Childhood: How the Material World Shapes Independent Kids," architecture critic Alexandra Lange looks at how design has contended with evolving ideas of childhood. In a wide-ranging Q&A, we chat about everything from school design under segregation to why Silicon Valley is appropriating kid design. Los Angeles Times
Lange has a separate essay on the women designers she uncovered during her book's research. New Yorker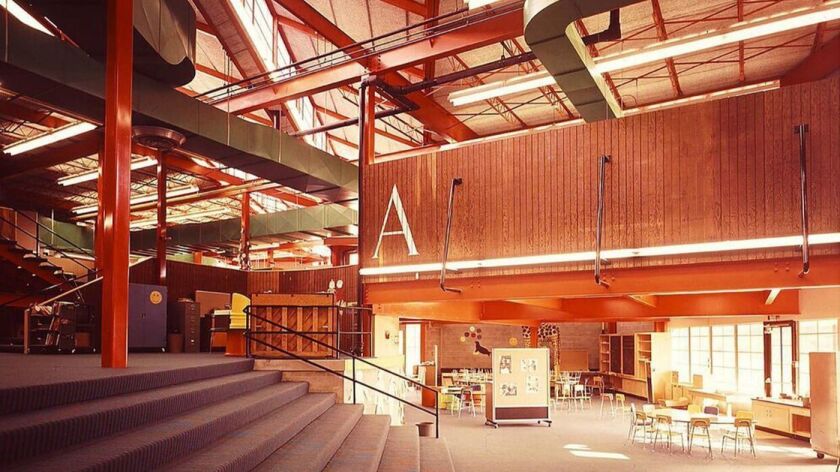 Plus: a story on how architects are designing schools in the era of mass shootings. CNN
CHILD REFUGEES
I report on a new exhibition at the Los Angeles Museum of the Holocaust on the Kindertransport — the international effort that got 10,000 Jewish children out of Nazi territory before World War II. Dr. Ruth Westheimer, the popular sex therapist, was on one of those trains. "I remember my grandmother running when the train pulled out." Los Angeles Times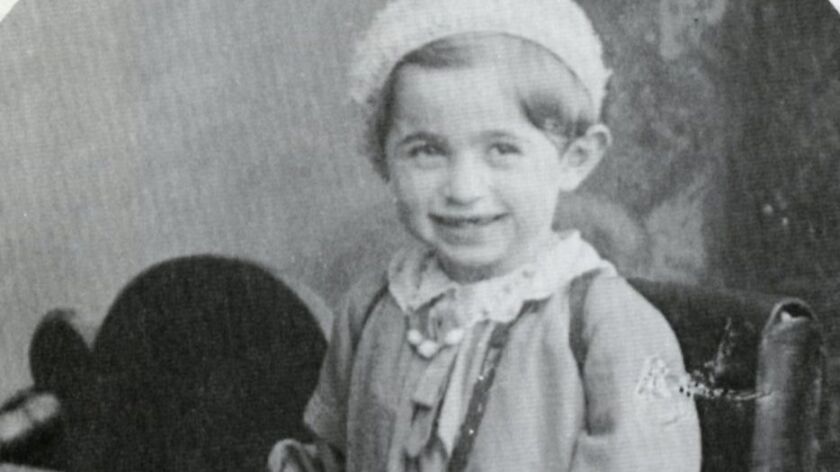 IN THE GALLERIES
From rock cult heroes to satanists, Lethal Amounts has become the go-to gallery for "stuff that's weird and curious and doesn't necessarily fall into a category of fine art," according to founder Danny Fuentes. Los Angeles Times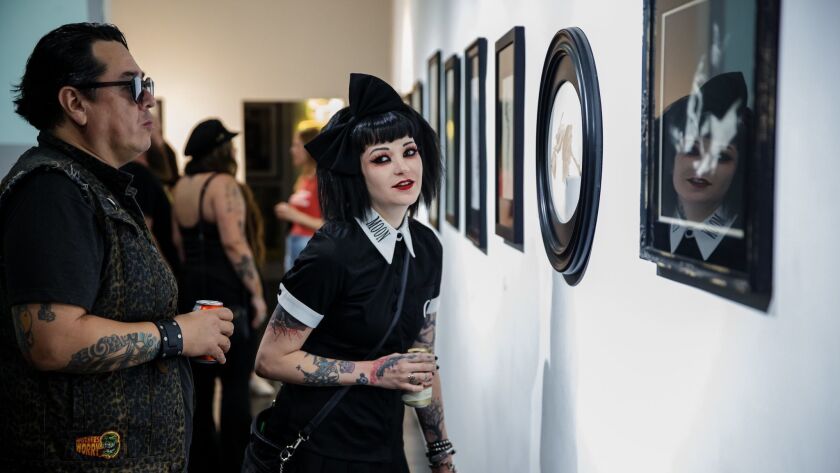 Plus: this is the last weekend to catch the "Made in L.A." biennial at the Hammer Museum. Don't miss the stirring performance by EJ Hill, the paintings of Luchita Hurtado and an architectural prototype by Lauren Halsey.
Times art critic Christopher Knight's review offers a helpful guide to the show, where "vigorous cosmopolitanism stands front and center." Los Angeles Times
For more exhibition listings, check out my weekly Datebook. Los Angeles Times
A GIANT OF DANCE
Choreographer and dancer Paul Taylor, known for the athleticism and imagination he brought to more than 140 different dances he created, died Wednesday at the age of 88. Susan Reiter talked with dancer Edward Villella about what made his work such a "revelation." Los Angeles Times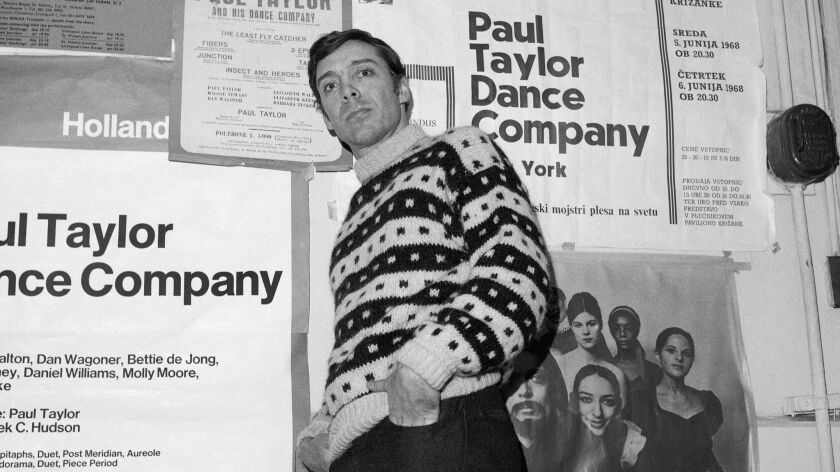 And dancer Michael Novak talks about taking over at the Paul Taylor Dance Company. "One of my goals in this transition is to watch the work from the house and watch the audience watching the works." Dance
Plus: The week ahead in Southern California dance. Los Angeles Times
A PLAYWRIGHT'S LAST BOW
Upon Sunday's death of Neil Simon, whose plays "The Odd Couple," "Brighton Beach Memoirs" and more kept Broadway theaters full for years, Times critic Charles McNulty wrote that while "actors collected trophies for making Simon's zingers sound custom-made for their sharp tongues" the playwright "suffered at the hands of critics, who objected to the way characters were easily sacrificed for a good punchline." How he won them over. Los Angeles Times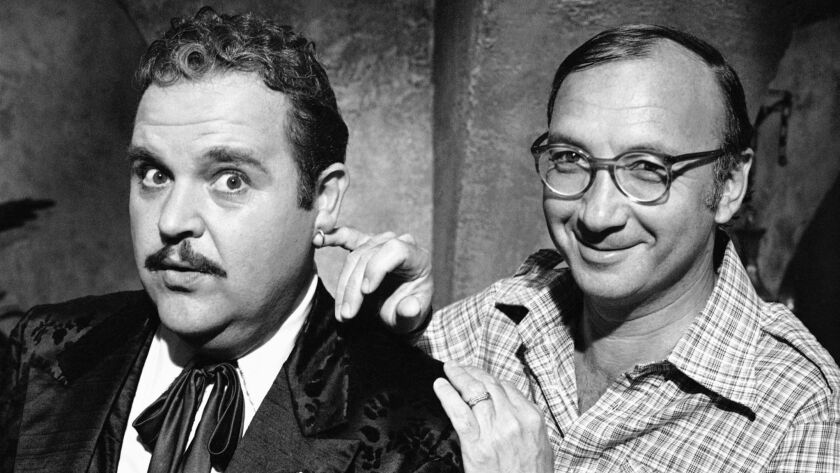 IN OTHER NEWS…
— How Decree 349 in Cuba is cracking down on all art that is not sponsored by the government. Sandra Ceballos, director of the independent art space Espacio Aglutinador calls it a "step backward." Miami Herald
— Earl "Rusty" Powell is retiring from the National Gallery of Art in Washington, D.C. His successor faces sagging morale and questions of equity. Washington Post
— The Institute of Contemporary Art Los Angeles has added three new board members, including artist Andrea Fraser. ARTnews
— Art writer Caribbean Fragoza has a great profile of L.A. artist Guadalupe Rosales and her "Veteranas and Rucas" project, an archive of Chicano youth cuture. Aperture
— Artist Sabina Ott, who was raised in L.A. and is known for her multidisciplinary works, passed away in June. Alicia Eler pays tribute. Minneapolis Star Tribune
— "The single greatest work of American architecture of the 21st century." Critic Mark Lamster visits Alabama's National Memorial for Peace and Justice (more commonly known as the lynching memorial). Dallas Morning News
— Looking ahead to the 2028 Olympics, Curbed has been doing an essential series on the lessons L.A. could learn from past events. Curbed
— L.A.'s old Herald-Examiner building will serve a journalistic purpose: housing journalism students from Arizona State University. Los Angeles Times
— Carbuncle Cup: The six contenders for Britain's worst building. Love the Modernist tower in a hoop skirt. The Guardian
— Idea for all L.A. freeways: Schematics of the park that will buffer residents of Ramon Gardens in Boyle Heights from 12 lanes of traffic. Curbed
AND LAST BUT NOT LEAST…
Modernist homes get a Thomas Kinkade makeover. Somewhere, Mies van der Rohe is freaking out. Fast Company
Sign up for our weekly Essential Arts & Culture newsletter »
carolina.miranda@latimes.com | Twitter: @cmonstah
---
Your essential guide to the arts in L.A.
Get Carolina A. Miranda's weekly newsletter for what's happening, plus openings, critics' picks and more.
You may occasionally receive promotional content from the Los Angeles Times.