Newsletter: Gold Standard: Lady Gaga's 'Shallow' figures to go deep with Oscar voters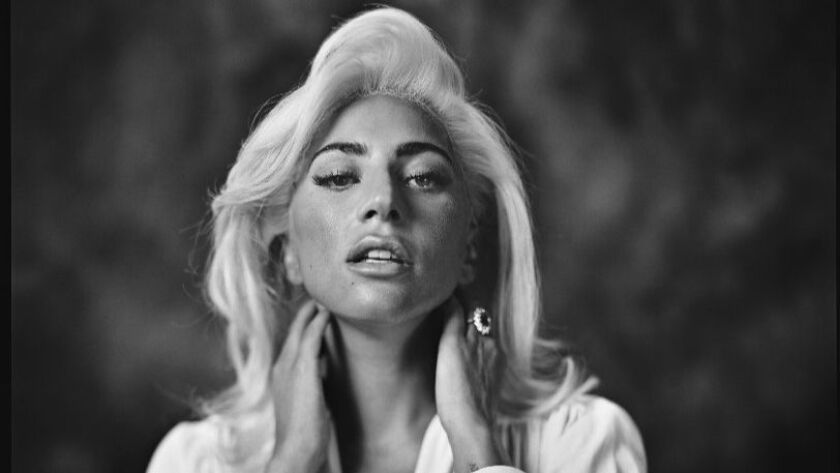 "Shallow" could win a Golden Globe, an Oscar and four Grammys. And Lady Gaga, who co-wrote the song and performs it in "A Star Is Born" with Bradley Cooper, could easily add the O to the G she already owns on her path to EGOT glory.
Welcome to the Gold Standard, the newsletter from the Los Angeles Times that helps guide you through the ins and outs of the awards season leading up to the Oscars.
I'm Glenn Whipp, The Times' awards columnist and your newsletter host.
'It's a song that gives you wings to fly'
When they wrote "Shallow" with Anthony Rossomando and Andrew Wyatt, Lady Gaga and Mark Ronson knew it was different from anything they'd done before. I spoke with Gaga and Ronson recently about writing the song that's a slam-dunk favorite to win the Oscar for original song.
"When you're working with this caliber of writers — and I have to give it up to these guys, they're amazing, wonderful musicians — you bring everything to the table," Gaga says. "You bring your heart. You bring that library of your life with you. And when you're working, you don't even have to try — those books are flying out of your soul and landing in the song in some way."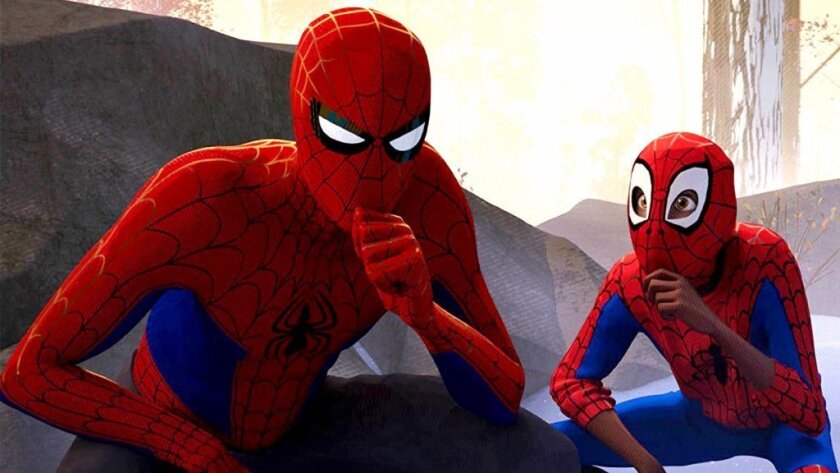 'Spider-Man' and 'Incredibles 2' front-runners for animation feature Oscar
Until "Spider-Man: Into the Spider-Verse" came along, Pixar's summer hit "Incredibles 2" reigned as the heavy favorite in this category. But this month, "Spider-Man" won prestigious prizes from critics groups in Los Angeles and New York, earning ecstatic reviews like the one from my Times colleague, Justin Chang, who called it "a quick-witted entertainment, daring and familiar by turns, that also proves to be sweet, serious and irreverent in all the right doses."
I predicted the nominees for animated feature as well as original song ("In the sha-ha, sha-ha-ha-low") and original score.
And we have stories about leading animated feature contenders "Spider-Man," "Isle of Dogs," "Incredibles 2" and "Ralph Breaks the Internet."
'Another fine mess'
"Stan & Ollie" opens in theaters today, and the film, which looks at the waning days of Laurel and Hardy's partnership, has already earned John C. Reilly a Golden Globe nomination and a couple of critics group prizes for his droll portrayal of an ailing Oliver Hardy.
Margy Rochlin spoke to Reilly and Coogan about their collaboration.
"Chemistry can be a very mysterious thing. It's like, [mock-theatrically] "When I met my wife I knew we had chemistry," Reilly says. "Chemistry is thought of as this magical thing that gets sprinkled like fairy dust on you. In fact, you can [create] chemistry. The way you do it is by failing in front of each other. Being brave enough to make mistakes, not be good, not be funny, forget a dance step or sing a flat note and your partner forgives you anyway ..."
"I forgave John so much," Coogan interjected, laughing.
You can read Gary Goldstein's review for The Times here.
Feedback?
I'd love to hear from you. Email me at glenn.whipp@latimes.com.
Can't get enough about awards season? Follow me at @glennwhipp on Twitter.
Twitter: @glennwhipp
---
From the Emmys to the Oscars.
Get our revamped Envelope newsletter for exclusive awards season coverage, behind-the-scenes insights and columnist Glenn Whipp's commentary.
You may occasionally receive promotional content from the Los Angeles Times.