Creating heroes — and inclusion — for all in 'Black Panther'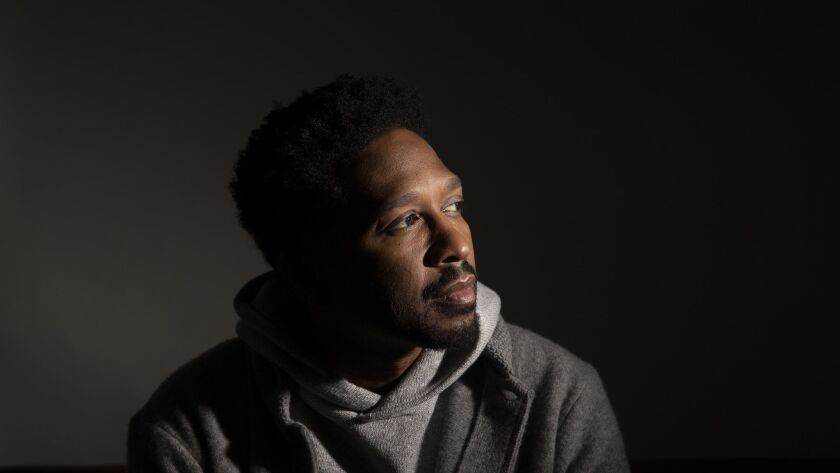 I believe it was the summer of 2013 that I went to check out a movie with my friend and colleague Nate Moore (executive producer of "Black Panther"). We settled into our cushy West L.A. seats along with a writer buddy of ours and within five minutes, I turned and said, "This movie's going to make me cry." The movie was "Fruitvale Station." And it did. Not only do I have a soft spot in my heart for the Bay Area, but I am drawn to and moved by stories that make an earnest effort to explore our humanity.
During my time in the Marvel Writers Program working with Nate, I learned of his love of Black Panther and his desire to see the character on the big screen. For my own reasons, I hoped privately to one day write the movie. Growing up, I didn't own a single comic. Prior to the program, I didn't know Black Panther existed.
As an only child who kept busy playing make-believe, I remember longing for a hero in my own image to pretend to be. Without one, I shifted a few things around. Instead of Batman, I was Blackman. Instead of James Bond, I was James Black. My Superman suit was black. I loved ninjas because they wore black. My heroes and villains existed in a world familiar to me. They spoke and behaved like the people I knew. And they were just as heroic and complex and as flawed as the heroes and villains that I watched on TV and in the movies. They felt real.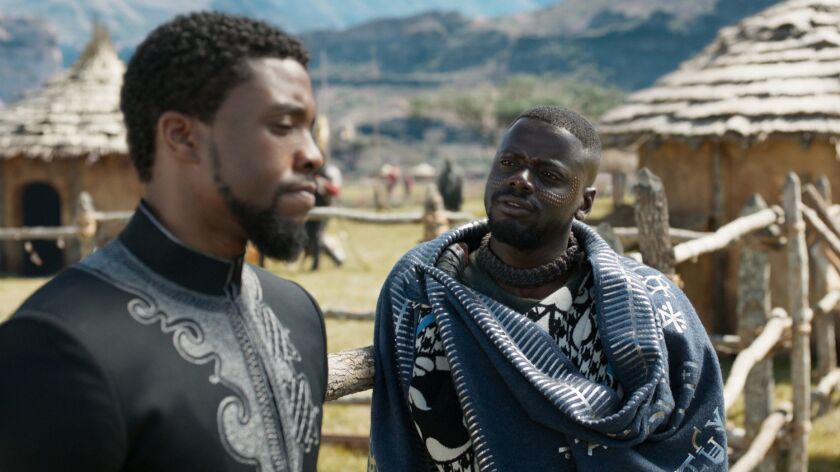 Fast-forward to the set of "American Crime Story: The People v. O.J. Simpson," where I quietly worked on my Black Panther pitch while supervising one of my episodes. I barely told anyone about it — even after I had won the job. It felt personal. A few weeks later, Nate called. The studio was in discussions with a filmmaker who'd expressed a desire to co-write the movie. I've been asked, on occasion, if I was apprehensive or disappointed as I had never professionally written with anyone before. I wasn't. The first thing that entered my mind was "Fruitvale Station" and how the humanity of that film had touched me. The writer-director was Ryan Coogler.
Ryan and I entered our arranged marriage with respect and thoughtfulness. Through our collaboration, a trust, bond and friendship were built. I learned many of the issues that I had spent my life thinking about were issues that he grappled with as well. Identity, heritage, responsibility to self and others. A sense of belonging. Our contribution to the already vaunted legacy of Black Panther through our script drew from those feelings and reflections.
Our ruminations weren't by any means unique. The questions we wrestled with are undoubtedly universal, but for us they provided a catalyst to explore Africans' and African Americans' place in the tapestry of modern humanity on a massive canvas.
"All too often the continent of over 50 nations has been painted with a broad brush and woefully misrepresented."
Joe Robert Cole
This prospect was both exhilarating and intimidating. I read every Black Panther comic, but admittedly only after I had won the job. There are fans who have lived and breathed Black Panther for decades. T'Challa, created by Stan Lee and Jack Kirby, first appeared in a Fantastic Four comic in 1966, so I had a lot of catching up to do.
It was also deeply important to everyone involved with the film that we be respectful of Africa, its cultures and people. All too often the continent of over 50 nations has been painted with a broad brush and woefully misrepresented. We spoke to historians and consultants, and Ryan visited the continent. Hannah Beachler, our production designer, put together a Wakandan bible rooted in tireless research.
But, more than anything, we dug into our well of personal experiences and feelings (good, bad and in-between) for ideas and story solutions. It was through this process that we were able to make the story our own.
To some, it may seem strange to focus on our humanity while writing a film filled with fantastical beings and technology. But in large measure, movies are about wish-fulfillment; seeing yourself in the greatness, humor, drama or villainy of the characters. This is why inclusion and representation are so paramount. And why a handful of diverse films every 10 years or so isn't enough.
Humanity spans across gender, race, age and geography. "Black Panther" speaks to the global responsibility we have to one another. I am proud to have been a part of something that is at the same time very personal and for everyone.
---
From the Emmys to the Oscars.
Get our revamped Envelope newsletter, sent twice a week, for exclusive awards season coverage, behind-the-scenes insights and columnist Glenn Whipp's commentary.
You may occasionally receive promotional content from the Los Angeles Times.