Commentary: Which Fox star should host next year's Emmys? Tim Allen, DJ Khaled and 3 more of our top picks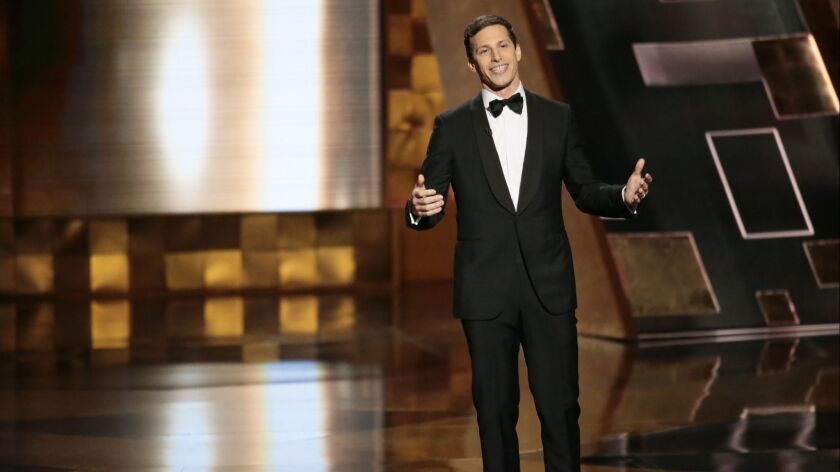 The Television Academy and Fox announced on Monday the date for next year's 71st Primetime Emmy Awards, leaving the broadcast network just under 10 months to figure out who, exactly, is going to host the ceremony.
In 2015, when Fox last hosted the awards, the task fell to Andy Samberg, star of "Brooklyn Nine-Nine," then in the middle of airing its third season. But earlier this year, Samberg and the series were cast off by the network, only to find a new home at NBC.
That means Fox — which is being overhauled in the face of the Walt Disney Co.'s acquisition of 21st Century Fox's production studio and other entertainment assets — will have to cull from its roster of talent to find a new face to guide viewers through TV's biggest night on Sept. 22.
We've decided to round up a few suggestions for hosts who would inject new life into a ceremony that can sometimes feel a little staid. (We're also grudgingly including the individual Fox will inevitably choose even though it is both a very predictable and very bad choice. More on that later.)
DJ Khaled ("The Four: Battle For Stardom")
Sure, there's no guarantee Fox's low-rated reality music competition series "The Four: Battle For Stardom," on which record producer DJ Khaled serves as a judge, will still be in production by the time the 2019 Emmy Awards roll around.
What matters is that Khaled is currently employed by Fox and could, theoretically, host next year's ceremony to the enjoyment of all. Or, at the very least, me.
Pros: Nice dresser, great at self-promotion, way more diverse than most awards-show hosts, knows how to put on a show.
Cons: Might be unemployed at the time, will almost certainly want toddler son as co-host.
Cat Deeley ("So You Think You Can Dance")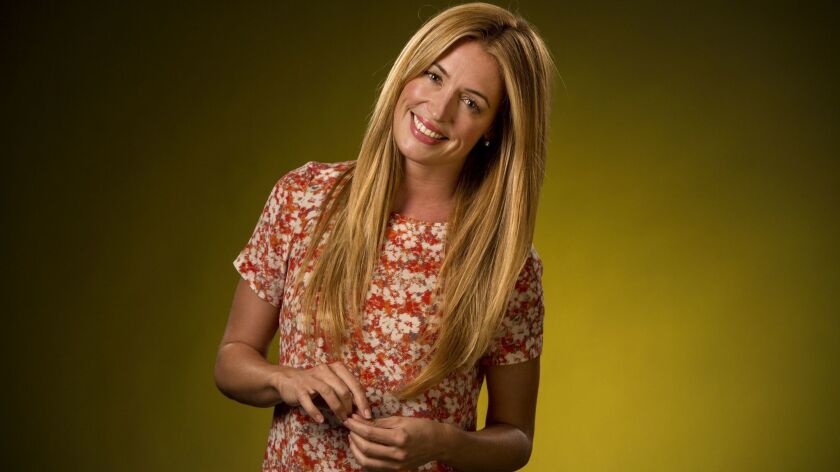 Deeley hosts "So You Think You Can Dance" on Fox, which, admittedly, is another Fox reality series at risk of being canceled, but Deeley would be a singular delight as an Emmys host.
Pros: Mellifluous accent, plenty of hosting experience, very well could be sunlight personified.
Cons: Potential unemployment, show would be slowed significantly by including mandatory hugs for category losers.
Gordon Ramsay
Unlike the first two suggestions, Ramsay will definitely still be employed by Fox next year. That dude has no fewer than four shows — "Gordon Ramsay's 24 Hours to Hell and Back," "Hell's Kitchen," "MasterChef" and "MasterChef Junior" — percolating on the network as we speak.
Pros: Would dispense of any awards-show niceties, another great accent, very good at shouting.
Cons: FCC fines for obscenities would bankrupt network, very good at shouting.
Tim Allen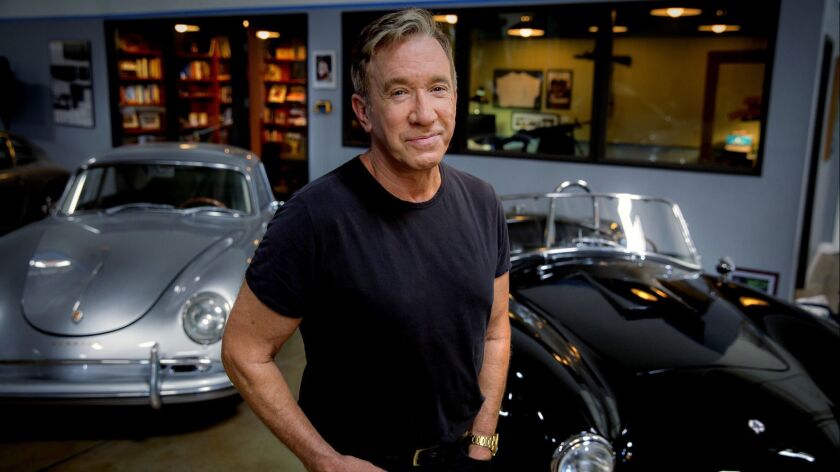 Say what you will about Allen, star of Fox's "Last Man Standing." He would be a fascinating choice to host next year's Emmys. On paper, he's the perfect patsy: a comedy veteran who even took a run at co-hosting the ceremony in 1992, alongside Kirstie Alley and Dennis Miller.
But then you have Allen's recent comments where he compared being a conservative in Hollywood to the climate of '30s Germany, and things go a little sideways. Things would get so ugly, so fast.
Pros: Emmy hosting experience, ratings.
Cons: Maybe too many references to Nazism.
Still, all of this is pointless speculation because when all is said and done, Fox will fall back on the brightest star in its "Cosmos"...
Seth MacFarlane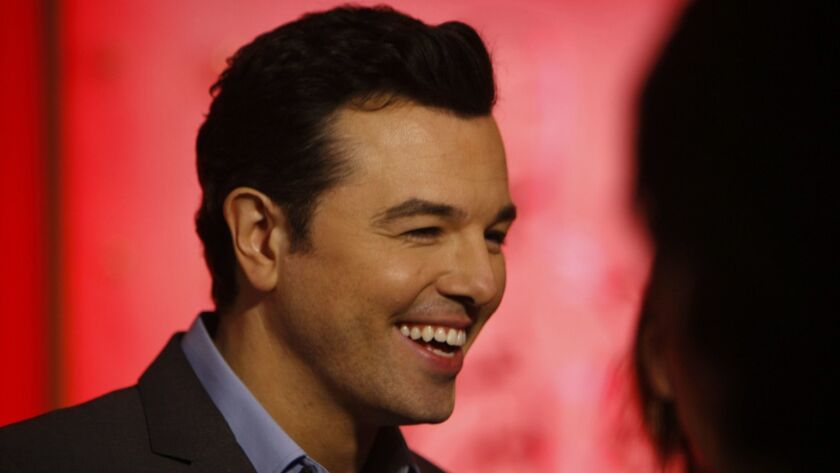 It's been five years since MacFarlane's abysmal outing as host of the Academy Awards, just enough time for him to lick his wounds and return to the spotlight.
MacFarlane is — give or take a Ramsay — Fox's golden child, serving as executive producer on "Cosmos: Possible Worlds," in addition to creator and actor in both "Family Guy" and "The Orville." With his, albeit terrible, experience hosting, he seems like a natural choice to helm the 2019 Emmys.
Pros: Probably already owns a tux, definitely has at least three pre-written songs at the ready.
Cons: No one asked for this.
---
Your essential guide to the arts in L.A.
Get Carolina A. Miranda's weekly newsletter for what's happening, plus openings, critics' picks and more.
You may occasionally receive promotional content from the Los Angeles Times.