Analysis: Why the perfectly reasonable Grammy nominations feel like something of a letdown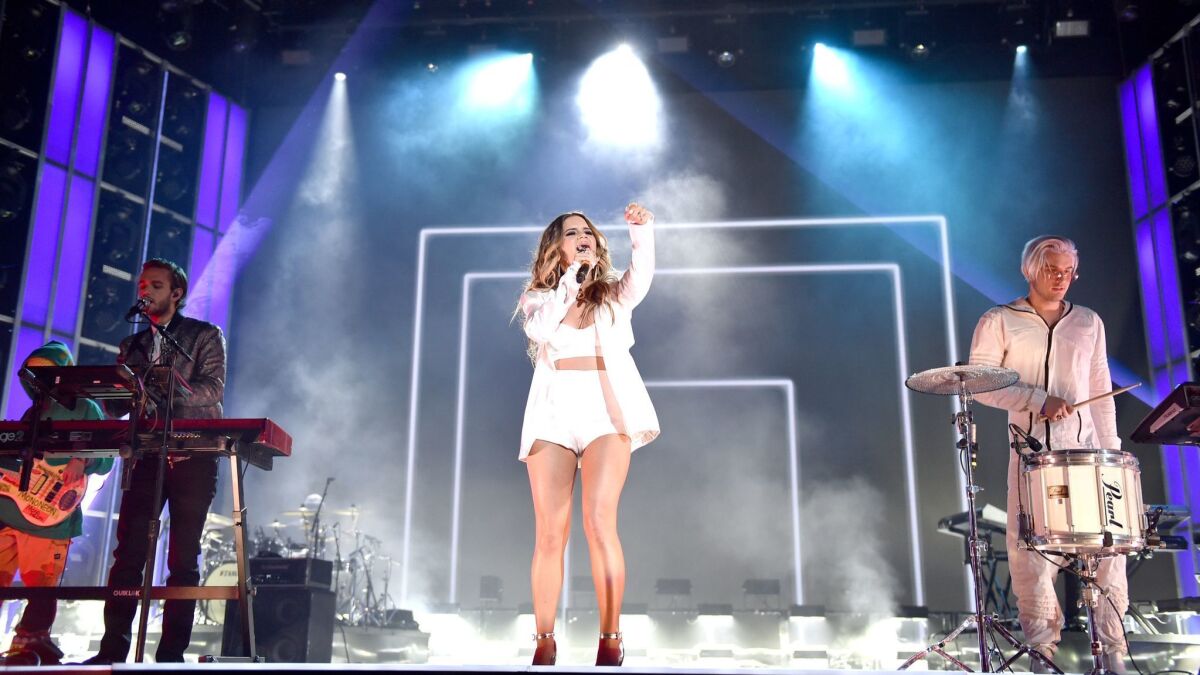 Pop Music Critic
One of the most nominated songs at the 61st Grammy Awards first reached many listeners as part of the 60th Grammy Awards.
A three-way pileup involving a young country singer, an established EDM star and an up-and-coming dance-pop production team, "The Middle" premiered during January's annual telecast in a splashy music video sponsored (and shamelessly branded) by Target.
Now the catchy track billed to the unlikely trio of Maren Morris, Zedd and Grey will vie for record of the year and song of the year at the Recording Academy's next ceremony, nominations for which were announced Friday morning.
And it's far from the only nominated work with a strong attachment to a familiar visual property.
In the record and song categories, "The Middle" is up against Kendrick Lamar and SZA's sleek "All the Stars," from the "Black Panther" soundtrack, as well as "Shallow," Lady Gaga and Bradley Cooper's power-ballad duet from "A Star Is Born." The competition also includes Childish Gambino's "This Is America," which became an overnight sensation when it arrived in a dramatic video about race and gun violence that's been viewed nearly nearly half a billion times on YouTube.
Then there's album of the year, with its nods for the full "Black Panther" collection; "Invasion of Privacy" by the Instagram personality turned rapper Cardi B; and Janelle Monáe's futuristic soul-funk opus "Dirty Computer," which came out in tandem with what the singer called an "emotion picture" of the same name.
Music in 2018 lacks a center. Once-sturdy genre lines are dissolving at ever-increasing speed, while the boom in digital streaming has created a kind of continuous now in which new songs coexist alongside the old ones that helped inspire them.
So perhaps it's no wonder that Grammy voters gravitated toward music with built-in pictures: In a world of instant access — and sometimes criticism that comes even faster — it's natural to rely on the most-viewed.
FULL COVERAGE: 2019 Grammy nominations »
If this year's Grammy crop reflects anything, it's sprawl. Two of the other nominees for album of the year — Drake's "Scorpion" and Post Malone's "Beerbongs & Bentleys" — are ultra-lengthy double-disc affairs that blend hip-hop with additional styles such as R&B and rock.
The pop duo/group performance category pits a synthed-up tune from the reunited Backstreet Boys against an old-fashioned Gershwin duet by Tony Bennett and Diana Krall.
And consider that Bebe Rexha, up for best new artist, is a pop singer who spent most of the year atop the country chart with "Meant to Be," her genetically engineered collaboration with Florida Georgia Line.
When a focused statement risks alienating one community or another, it might be safest to avoid a thesis altogether.
This was partly by design. For the 2019 edition, the Grammys — set to take place Feb. 10 at Staples Center in Los Angeles — upped the number of nominees in the major categories to eight from five, which inevitably was going to result in a deluge.
Why the expansion? Like its counterparts in movies and television, the Recording Academy is eager to present a diverse vision of its business; more to the point, the academy is eager to avoid criticism that it minimizes work by women and people of color.
So widening the categories can be seen as an easy way to recognize more voices — which indeed it has.
More than half the nominees for album of the year — the remaining titles are Brandi Carlile's folky "By the Way, I Forgive You," Kacey Musgraves' psychedelic-country album "Golden Hour" and the self-titled debut by the R&B singer H.E.R. — were recorded by women.
What's more, best new artist has six female acts: Rexha along with H.E.R., Jorja Smith, Margo Price, Dua Lipa and the sister duo Chloe x Halle. (The category's male acts are the country singer Luke Combs and the retro-rock band Greta Van Fleet.)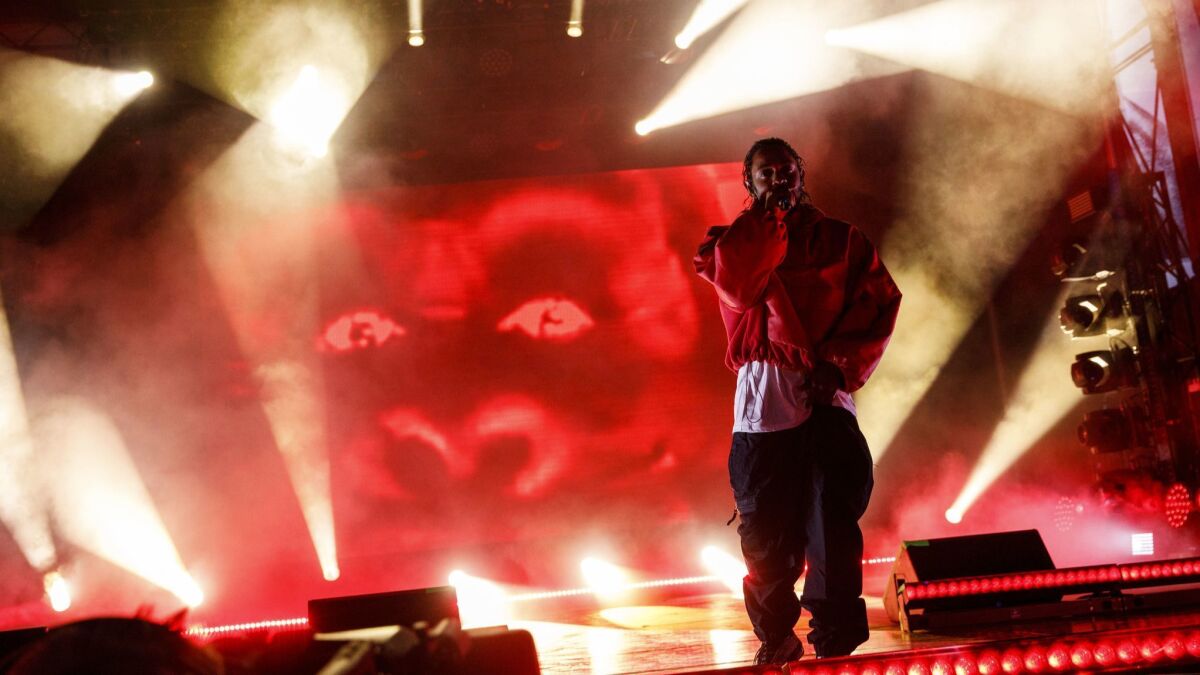 That's an improvement for sure, and not because women are entitled to some kind of affirmative action at the Grammy Awards; rather, these gender proportions are encouraging because it's been women who've made much of the most interesting music in the last few years.
To the extent that it's important for awards shows to do anything, they should at the very least depict their fields in ways that are recognizable to those inside them.
Yet for all the progress here, it's possible to view these nominations — timely, reasonable, ostensibly hard to argue with — as something of a letdown.
The more unwieldy pop music as a whole becomes, the more we need strong curatorial authorities to make sense of what's happening on Spotify and Soundcloud and at Coachella and Stagecoach and in those few surviving record shops where folks still turn up to hold pieces of vinyl in their hands.
And this year you don't sense the academy's authority so much as its determination not to offend. It's telling a story about music in 2018, yes, but making no argument.
To paraphrase that song from the Target spot, the Grammys want to meet us in the middle — only there is no middle anymore.
Scroll through the categories and you get a feeling of bases being covered. Viral rap hit? Here's "God's Plan" by Drake. Artisanal roots music? Brandi Carlile's will do. Song featured in a proven Hollywood blockbuster? Everybody knows Lady Gaga.
Oh, and how about something from the hip-hop genius nominated three previous times for album of the year but never given that award even when he clearly deserved it?
Well, Lamar's "Black Panther" soundtrack counts as an album, right?
It's not that these projects aren't individually worthy of praise. Many of them are among the year's best recordings — including the thrilling "Black Panther" compilation, for which Lamar as executive producer exerted precisely the type of control over chaos this era requires.
But to properly honor them would be to single them out when the stakes are as high as they can be — higher, anyway, than those the academy set for itself when it nearly doubled the size of its tent.
To be sure, the newly inclusive Grammys haven't corrected all their blind spots. Snubs of vivid albums by Troye Sivan and Charlie Puth — and nominations in only the pop categories for Ariana Grande, whose "Sweetener" deserved a shot at the big prizes — demonstrate yet again Grammy voters' reflexive dismissal of proudly shiny Top 40 pop.
And how strange that the academy would choose this year finally to shut out those old frenemies Taylor Swift and Kanye West, both longtime Grammy faves, from the major categories.
It's true that her "Reputation" and his "Ye" turned off some listeners with their harsh rhetoric and their very bumpy rollouts.
But each album also felt in some way like the purest possible distillation of each artist's highly personal worldview.
In a year of let's-hear-it-for-everybody, maybe that's just why they were scorned.
Twitter: @mikaelwood
---
Get our L.A. Goes Out newsletter, with the week's best events, to help you explore and experience our city.
You may occasionally receive promotional content from the Los Angeles Times.