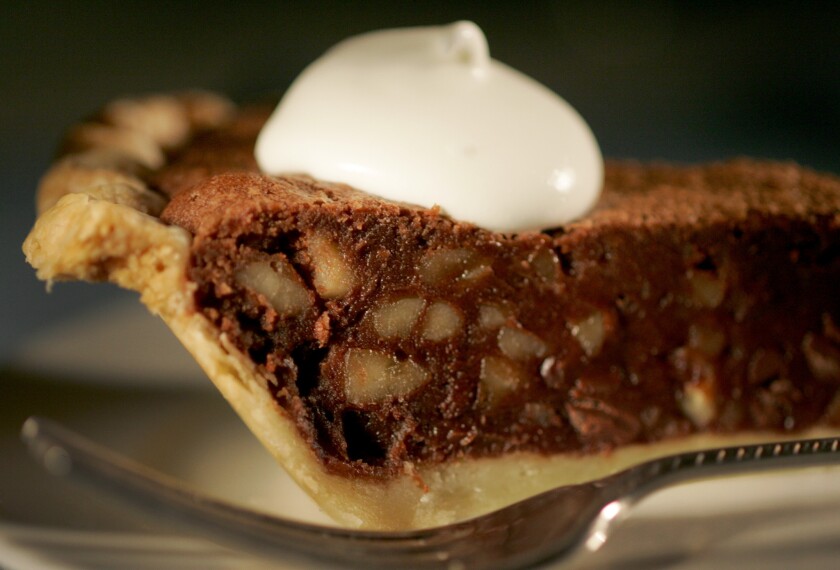 Because you can never have too much chocolate, we've compiled several of our favorite recipes for chocolate lovers. You're welcome.
Filomena's vasetto di crema chocolate mousse
Filomena's Italian Kitchen in Costa Mesa serves a chocolate mousse called vasetto di crema that reader Sheila Alperstein says is so exceptionally light and airy that "three of us shared one, and it was gone in a nanosecond."
It may be most famous for its San Francisco sourdough, but Boudin Bakery puts out an equally mean brownie. Thick and almost fudge-like in consistency, it's richly flavored with a slightly sweet finish. Arm yourself with a big glass of milk before delving into one of these winners.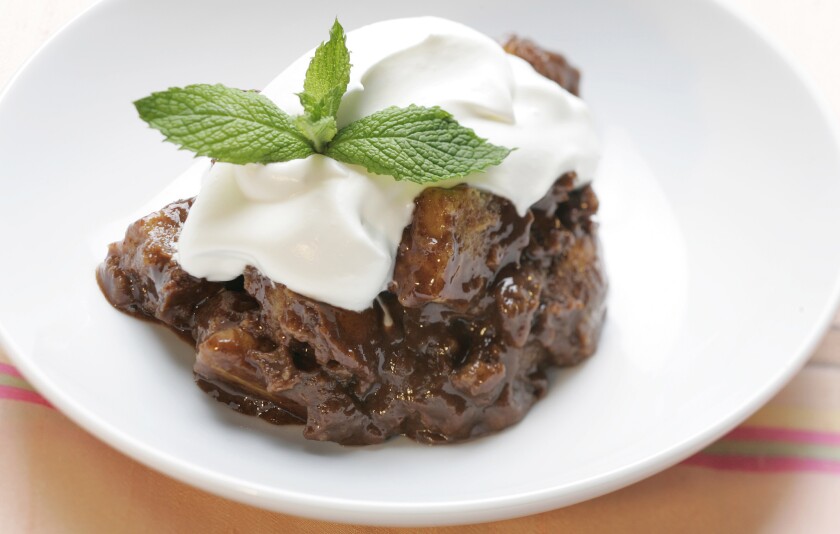 This bread pudding is rich with thick, almost pudding-like custard and deep chocolate flavor. Served warm, it's pure comfort on a plate.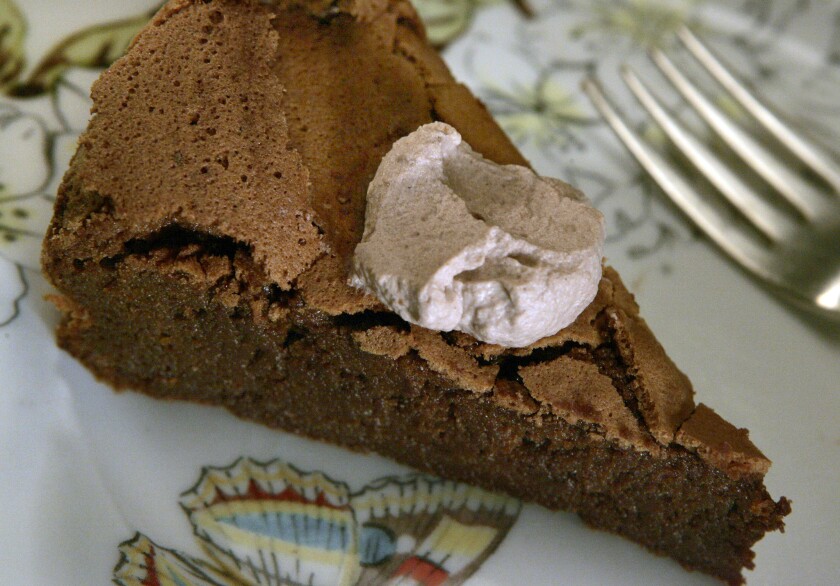 This dessert has all the intensity of a flourless chocolate cake but with that light, airy texture you expect of a souffle. Serve it alone or topped with a dollop of chocolate whipped cream. (Sprinkle in cocoa and sugar to taste while you're whipping the cream.)
Double-chocolate espresso walnut cookies
This cookie recipe, from Julienne in San Marino, doesn't disappoint. Semisweet and bittersweet chocolate find their way into these cookies, with a little espresso powder thrown in to boost the intense flavor.
Creamy caramel custard and rich chocolate ganache are nicely layered in this dessert, then topped with a dollop of whipped sour cream and a sprinkling of chopped toasted hazelnuts. It is love at first bite.
Cucina Rustica's chocolate trio torte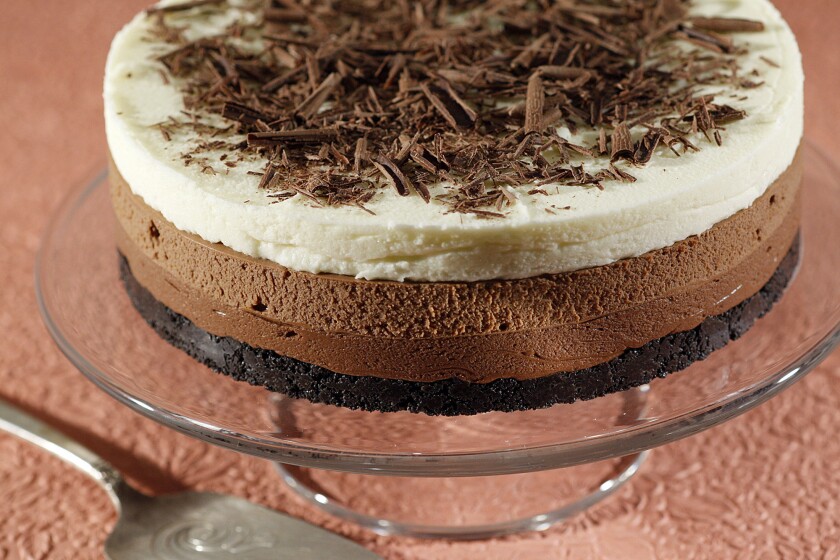 A chocolate lover's dream come true, Cucina Rustica's torte combines smooth layers of creamy bittersweet, milk and white chocolate mousse on top of a rich chocolate cookie crust. It's divine and dangerous, all at the same time.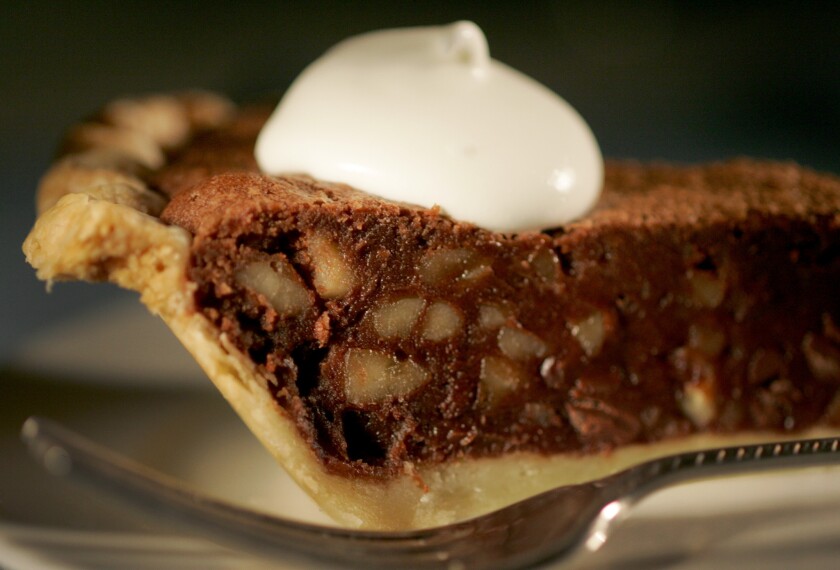 You'll love the combination of chocolate with walnuts and rum in this very rich pie. Each slice is great served slightly warmed with a big glass of milk.
ALSO

7 great chili recipes to warm you up
8 quick and easy fish and shellfish recipes
6 coffeecake recipes that give you a reason to wake up in the morning
Love cooking as much as I do? Follow me @noellecarter
---