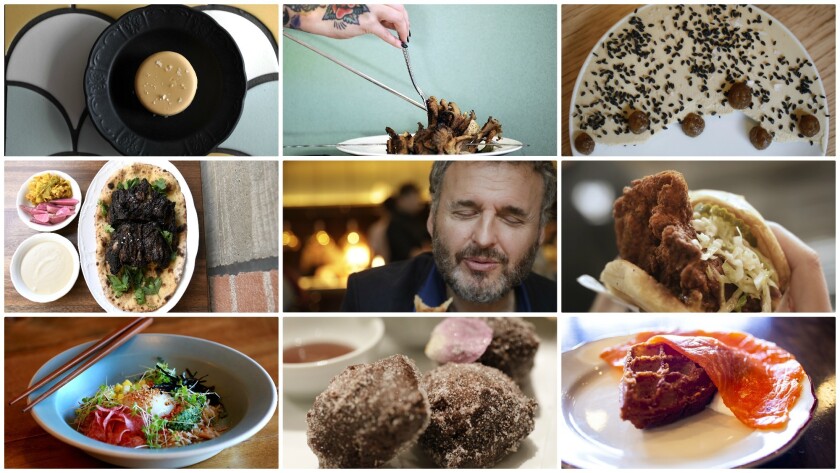 Just think of Phil Rosenthal as the unofficial Los Angeles restaurant cheerleader. The host of the Netflix show "Somebody Feed Phil" spends a great deal of time traveling around the world eating. But he's always been a champion of the culinary scene at home in Los Angeles.
"I eat out every single day," says Rosenthal. "We are lucky to live in L.A., where the world is here. The most innovative, exciting food is in L.A. at the moment."
A few weeks before the second season of "Somebody Feed Phil" premieres on July 6, Rosenthal visited six of his favorite restaurants in Los Angeles, and talked about his Netflix show for our story "Somebody Feed Phil": How "Everybody Loves Raymond" creator Phil Rosenthal became the unlikeliest food star. In the process, he feasted on everything from Nashville hot chicken sandwiches to lamb neck shawarma. Follow along on his Los Angeles food crawl below:
Howlin' Ray's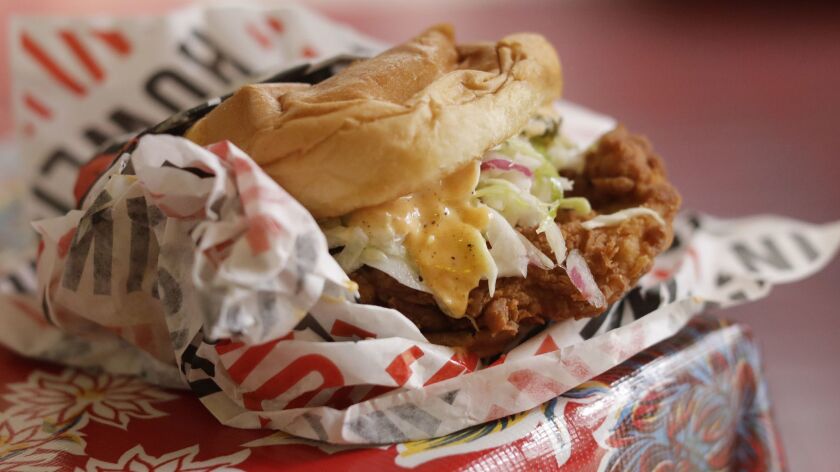 Chef Johnny Ray's Nashville hot chicken restaurant at the Far East Plaza in Chinatown is known as much for its fiery hot chicken as it is for the hours of long lines for that chicken. Rosenthal's order: Fried chicken sandwich medium plus (the restaurant's heat levels range from country to Howlin' hot) and the Mario fries, an off-menu item that includes chopped chicken, coleslaw and comeback sauce piled onto a heap of French fries.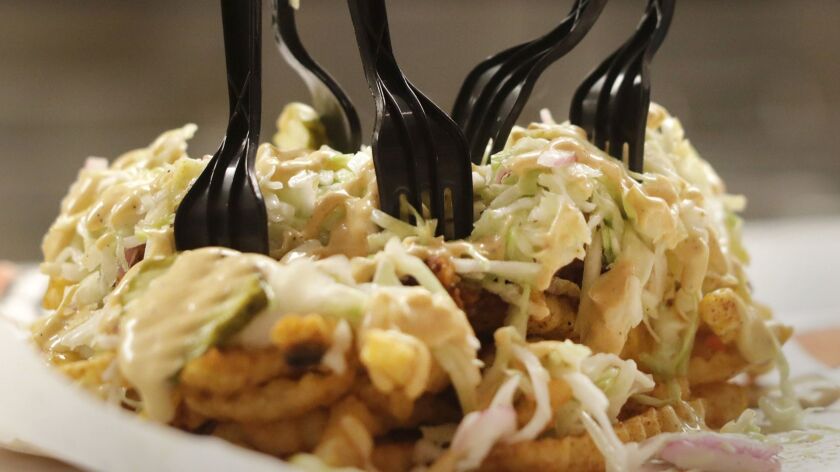 Howlin' Ray's, 727 N. Broadway No. 128, Los Angeles, (213) 935-8399, howlinrays.com.
Also: Jonathan Gold's Howlin' Ray's review
Bavel
Ori Menashe's downtown Arts District restaurant is his Middle Eastern-slanted follow-up to his Italian restaurant Bestia. This is where Rosenthal says the food — Menashe's take on traditional Middle Eastern dishes — "could help achieve peace in the Middle East." Rosenthal's order: hummus with duck 'nduja, lamb neck shawarma, mushroom kebab, foie gras halva, purple butter lettuce salad, roasted cauliflower, malawach flatbread, half duck, rose clove chocolate doughnuts and vanilla date crème brulee.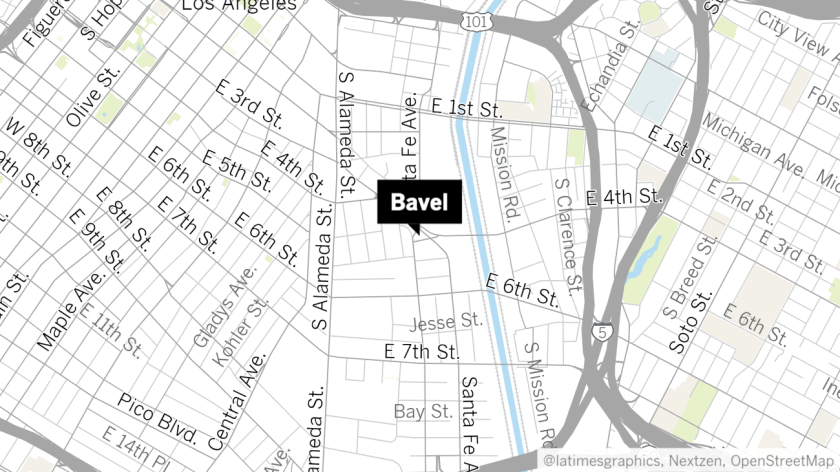 Bavel, 500 Mateo St., Los Angeles, (213) 232-4966, baveldtla.com.
Also: Jonathan Gold's Bavel review
Tumbi
At this new Indian restaurant in Santa Monica, chef Imran Mookhi and restaurateur RJ Singh are combining influences from Rajasthan, New Delhi, Goa, Chennai, Afghanistan and Pakistan. Rosenthal's order: pani puri, butter chicken, Afghani seekh kabob, Frankie Indian street wrap, Malai chicken tikka Frankie Indian street wrap, papadum and chutneys, heirloom tomato and caramelized pineapple salad and Goan prawn masala.
Tumbi, 115 Santa Monica Blvd., Santa Monica, (310) 829-7200, tumbibar.com.
Broken Spanish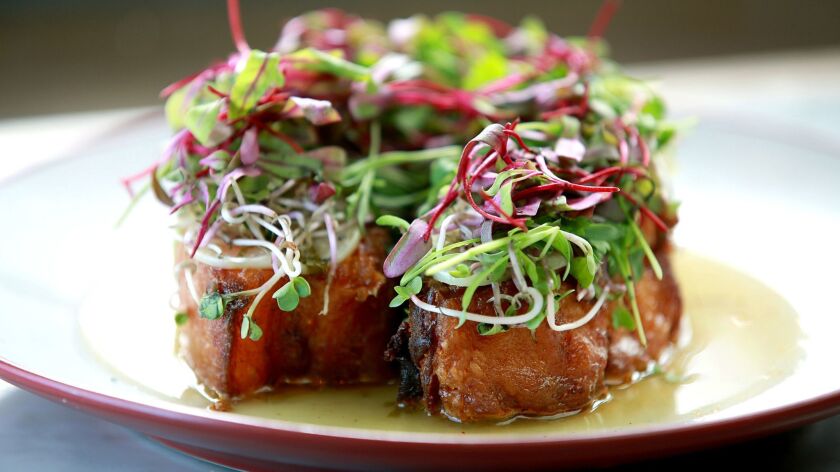 According to Rosenthal, "chef Ray Garcia expands your idea of what Mexican food is" at the downtown Mexican restaurant. Rosenthal's order: the foie gras sope, albondigas, frijoles, tostada, heirloom corn tortillas, pulpo, barbacoa, chicharron and the choco taco.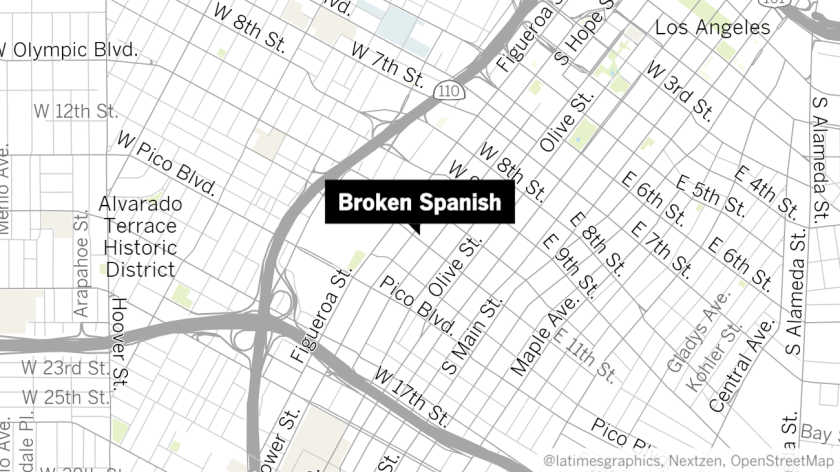 Broken Spanish, 1050 S. Flower St., Los Angeles, (213) 749-1460, brokenspanish.com.
Also: Jonathan Gold's Broken Spanish review
Baroo
Chef Kwang Uh and his partner Matthew Kim, both from South Korea, run this tiny restaurant in a strip mall in East Hollywood. The menu leans Korean, with influences from all over Europe, and an emphasis on fermentation. Rosenthal's order: shrimp toast (on the specials menu), fried chicken and rice (also on the specials menu), pickle plate, kimchi fried rice, noorook and celeriac pasta.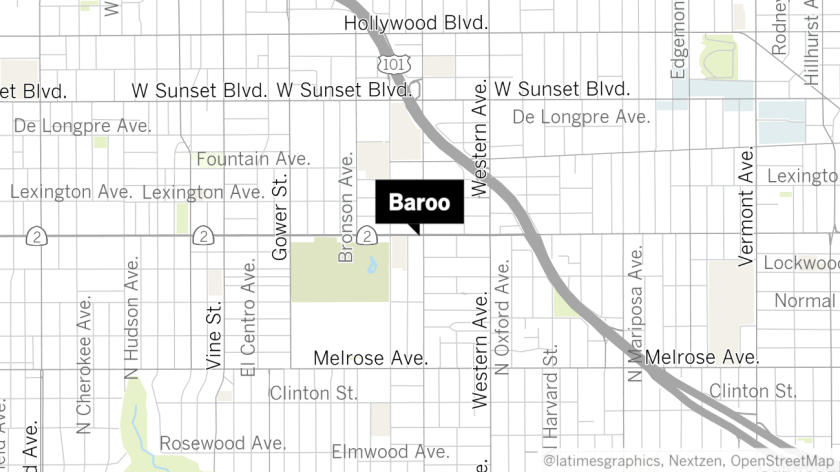 Baroo, 5706 Santa Monica Blvd., Los Angeles, (323) 929-9288, baroola.strikingly.com.
Also: Jonathan Gold's Baroo review
Freedman's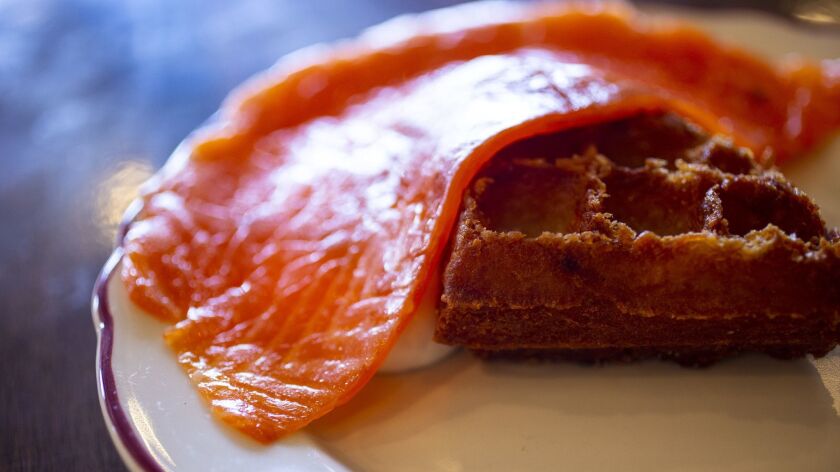 It's a modern take on a Jewish deli in an Echo Park strip mall, from restaurateur siblings Jonah and Amanda Freedman. Think potato latkes in a waffle iron and Hatch chile cream cheese. Rosenthal's order: smoked dates and schmaltz, Big dog, smoked fish assortment, Freedman's Reuben, matzoh ball soup, glazed brisket and as many black and white cookies as you can handle.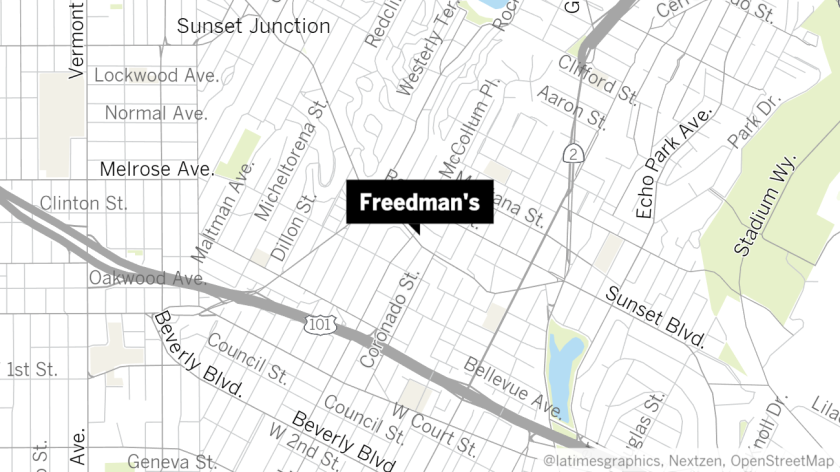 Freedman's, 2619 Sunset Blvd., Los Angeles, (213) 568-3754, freedmansla.com.
Also: Jonathan Gold's review of Freedman's
'Somebody Feed Phil': How 'Everybody Loves Raymond' creator Phil Rosenthal became the unlikeliest food star »
---