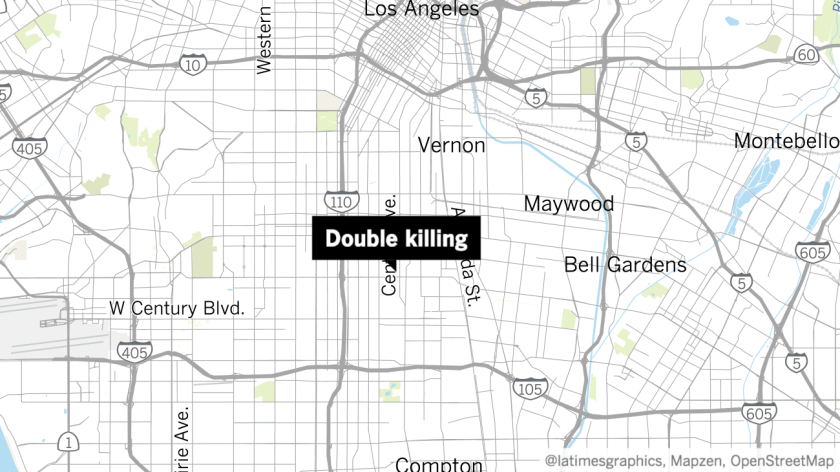 Detectives were investigating a fatal shooting Thursday in South Los Angeles that left two men dead, authorities said.
The shooting occurred about 1:30 p.m. in the 1000 block of East 84th Place in the Florence area, said Los Angeles Police Det. Dave Garrido.
Two men, ages 19 and 20, were walking west on East 84th Place when a light-colored sedan pulled up, Garrido said.
A person got out of the car and began shooting at the two men, police said.
Both of the victims were taken to a hospital, where they were pronounced dead.
The driver of the sedan fled south through a nearby alley, police said.
The names of the victims were not released, pending notification of their families.
The killings are believed to be gang-related, Garrido said.
Anyone with information is asked to call LAPD's South Bureau detectives at (323) 786-5111.
For more crime news, follow @nicolesantacruz on Twitter.
---