O.J. Simpson knife: Testing continues, as does skepticism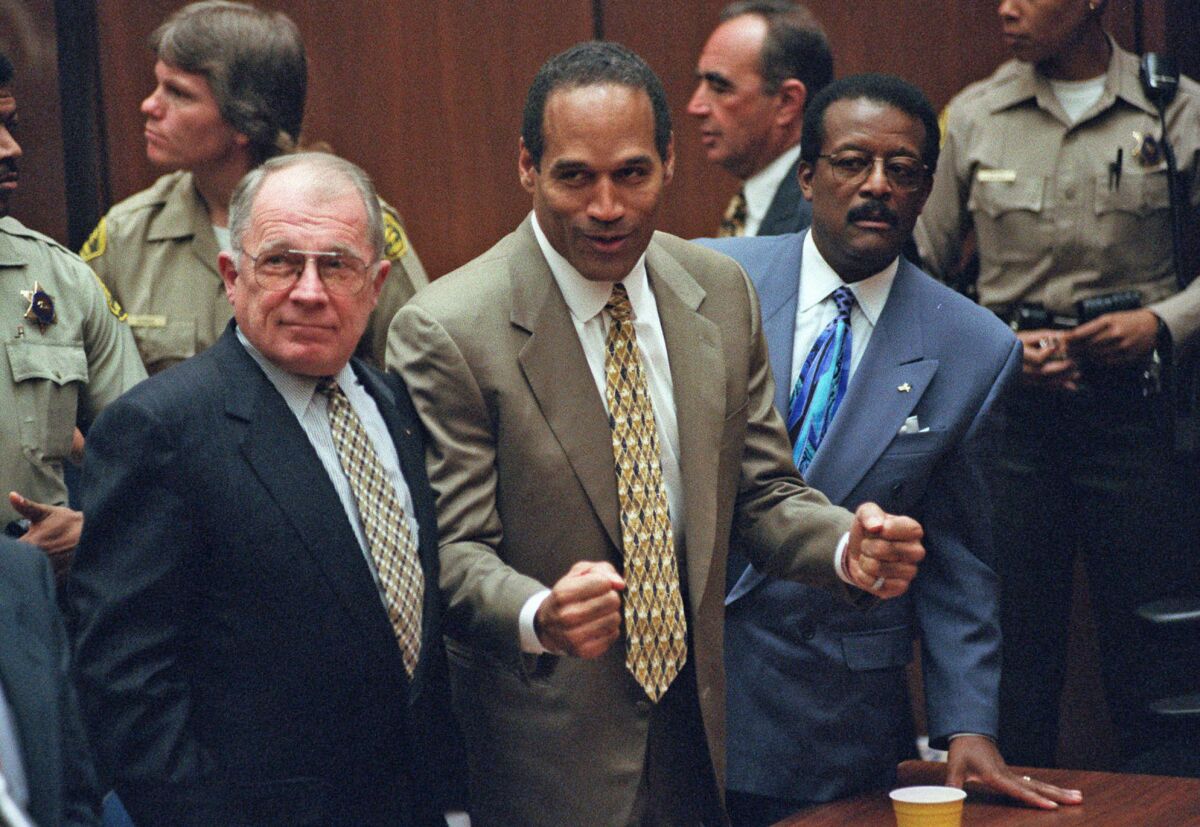 Forensic testing continued on a knife reportedly found at the former home of O.J. Simpson, though police remain highly skeptical it had anything to do with the infamous killings of which he was accused.
LAPD is doing a variety of forensic tests on the knife, law enforcement sources said, with the DNA test likely key for investigators.
The sources said preliminary review suggested that the weapon appeared to be unconnected to the brutal 1994 slayings of Simpson's ex-wife, Nicole Brown Simpson, and her friend Ronald Goldman.
Simpson was tried for murder but a jury found him not guilty.
The weapon has been described as a relatively small buck knife, and some experts in the case say that is different from the type of knife investigators believe was used in the killings.
The knife was supposedly found while crews were tearing down the Simpson estate in Brentwood after the property changed hands. But the owner of the firm that did the demolition said no one found a knife.
See more of our top stories on Facebook >>
"I think it's a joke. I think it's just filler … no one on my crew found anything," said Mike Weber, 70. "I had instructed my people: 'If you find anything, don't keep it. Tell me, we'll take the appropriate action.'"
A retired Los Angeles police officer given the knife found by the construction worker called the LAPD to report it years ago, his attorney said Friday.
When the department showed no interest, the retired officer, George Maycott, put it in his toolbox for more than a decade, attorney Trent Copeland said.
Copeland said Maycott, who retired in 1998, was working security on a movie set around 2003 when a construction worker at the demolished estate handed him the knife.
"'Hey look, I found this knife on what I think is O.J. Simpson's property,'" the worker said, according to Copeland, re-creating Maycott's recollection of the encounter. "'It is dirty, muddy and rusted out, but do you guys want it?' ... Within moments of receiving that knife, he called West LAPD Traffic Division."
Copeland said his client was put on hold and later told that the Simpson case was over. He was told, "O.J. Simpson has been acquitted and there is double jeopardy.... There is nothing we can do."
Twitter: @lacrimes
MORE
O.J. Simpson's legal 'dream team' slams investigation of knife
Knife find 'a joke' says man who demolished O.J. Simpson's former home
Even if discovered knife is really murder weapon, O.J. Simpson could not be retried, experts say
---
The stories shaping California
Get up to speed with our Essential California newsletter, sent six days a week.
You may occasionally receive promotional content from the Los Angeles Times.