LAPD submits three more cases of alleged sexual assault against Harvey Weinstein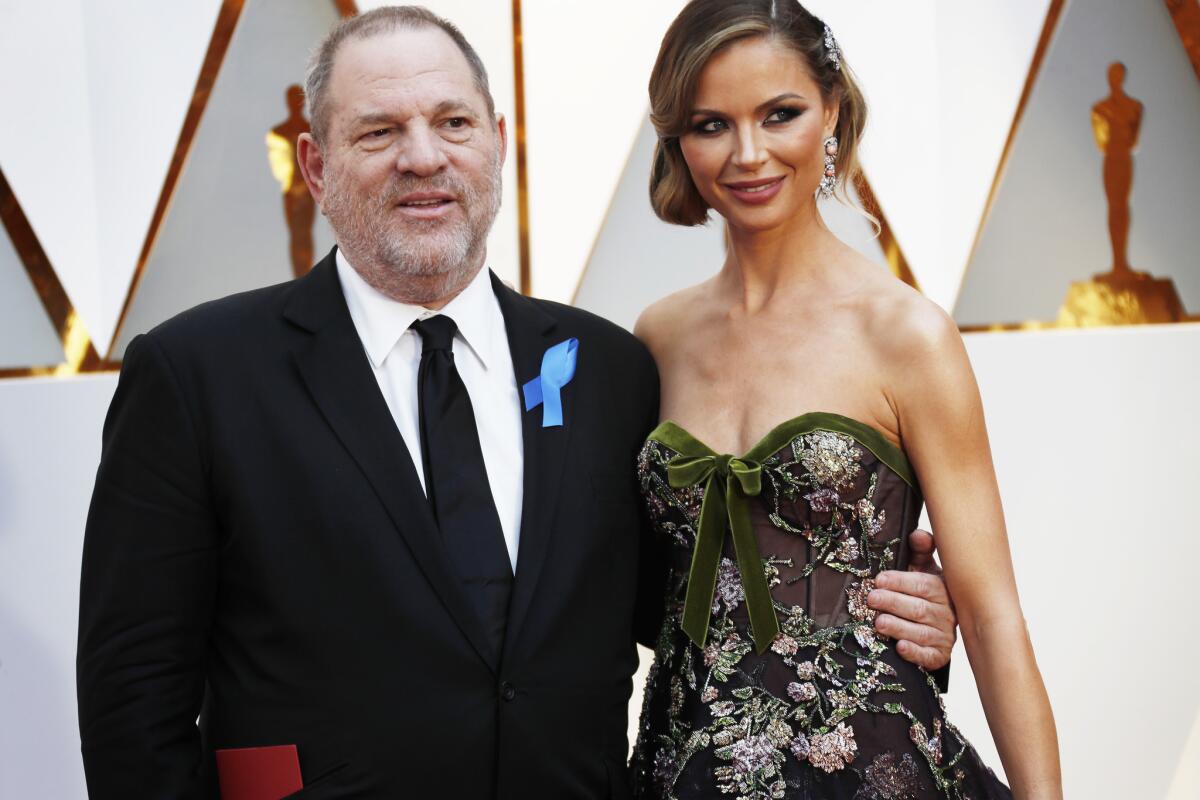 The Los Angeles Police Department has submitted for review by prosecutors three cases of alleged sexual assault by film producer Harvey Weinstein.
That brings to five the number of cases the Los Angeles County district attorney's office is looking into involving Weinstein. Beverly Hills police separately presented two cases to prosecutors in December.
A district attorney's spokesman declined to give further details on the LAPD cases submitted for review Feb. 1. Spokesman Greg Risling said it was unclear when a decision would be reached on whether to charge the producer.
A flood of sexual assault and rape allegations have been mounted against Weinstein since October, triggering police investigations in Los Angeles, New York and London. The NYPD late last year presented evidence before a grand jury; no criminal charges have yet been filed in any jurisdiction.
The L.A. County district attorney in November formed a task force to investigate sexual assault claims arising from the entertainment industry.
More than 80 women, including prominent actresses, have publicly accused Weinstein of sexual misconduct they said took place over the last four decades. Allegations against Weinstein led to the emergence of the #MeToo movement, with women coming forward with similar claims against other industry stalwarts, including directors Brett Ratner and James Toback and comedian Louis C.K.
Weinstein, through his representatives, has denied all claims of nonconsensual sex and any criminal wrongdoing. His attorneys said they "strongly believe we will demonstrate that no criminal charges are warranted."
The Times has previously reported that victims who have come forward with reports to the LAPD include an Italian actress who said she was assaulted by Weinstein at a Beverly Hills hotel in 2013.
The woman, 38, told The Times that Weinstein "grabbed me by the hair and forced me to do something I did not want to do."
For more California news, follow me on Twitter @vicjkim
Sign up for Essential California for news, features and recommendations from the L.A. Times and beyond in your inbox six days a week.
You may occasionally receive promotional content from the Los Angeles Times.