Nasim Aghdam was on police radar before YouTube shooting. Were warning signs missed?
In the hours before Nasim Najafi Aghdam opened fire Tuesday at YouTube headquarters in San Bruno, Calif., she had been on the radar of law enforcement.
Family members say they reported the San Diego woman missing Monday because they were worried about her welfare, though there is some dispute about what they told authorities. Police in Northern California also had contact with Aghdam in the early morning before the shooting, but say it didn't raise any red flags.
For the record:
6:45 p.m. April 5, 2018
An earlier version of this article said San Diego County Sheriff's Lt. Karen Stubkjaer said Nasim Aghdam's family did not express any concern that Aghdam might be headed to YouTube's headquarters. Stubkjaer said the family had no additional information about her whereabouts.
Aghdam shot and injured three people at the YouTube complex before fatally shooting herself, authorities say.
Here is what we know:
What do family members say they did?
A relative who would not give her name told The Times that Aghdam had been angry with YouTube for nearly a year because she thought the company was keeping her from spreading a message promoting a vegan lifestyle. Family called authorities to warn them about her state of mind.
"They said she was angry at YouTube, so be careful," the woman said, adding that police promised they would monitor Aghdam, "but they didn't."
"I'm so sorry for those people [she] shot," the woman said as she made her way through a throng of reporters to visit the family in Menifee in Riverside County.
About two weeks ago, Aghdam vented to her family that YouTube had stopped compensating her for her videos, her father told the Bay Area News Group. Ismail Aghdam said the family had called authorities Monday to report his daughter missing because she hadn't answered her phone for two days. He said he told them she might be going to YouTube because she "hated" the company.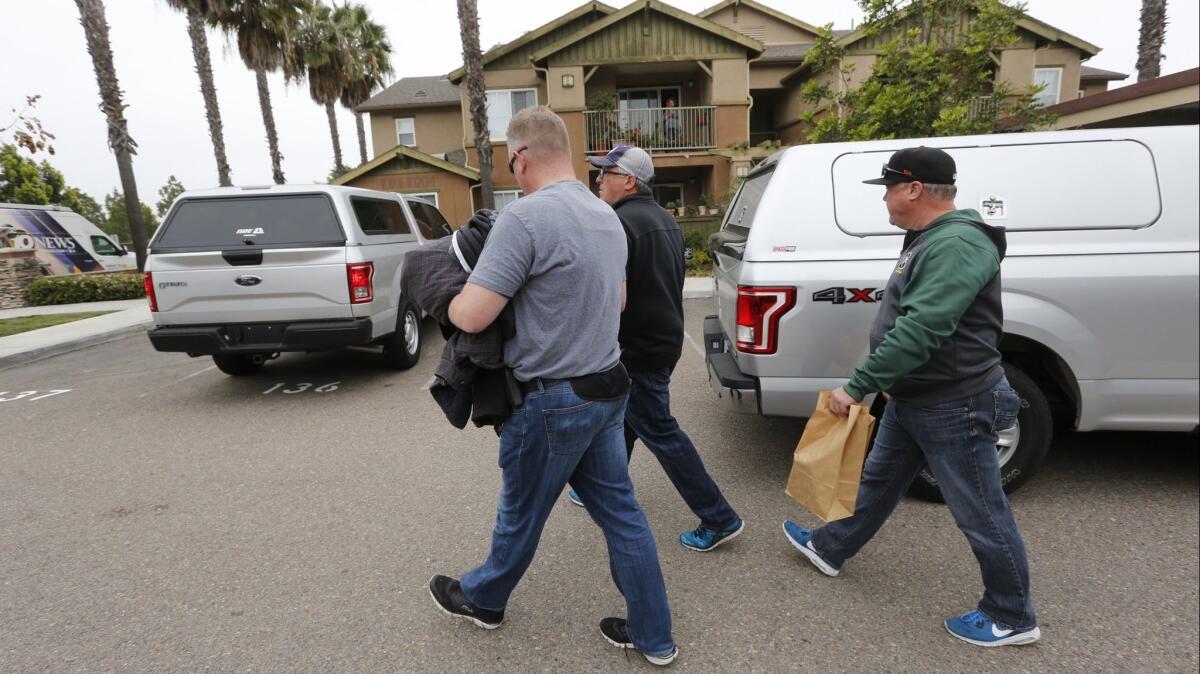 What information does law enforcement say it had?
Lt. Karen Stubkjaer, media relations director for the San Diego County Sheriff's Department, confirmed that a deputy took a missing persons report from Ismail Aghdam and entered that information into a national missing persons database on Monday. Stubkjaer said Aghdam's family "did not give any indication that she was in any danger or was a risk to herself or others" when filing the report.
Mountain View, Calif., police made contact with Aghdam about 1:40 a.m. Tuesday, about 11 hours before the shooting, when they found her sleeping in a car with a license plate that was included in the missing persons report submitted the day before. Officers contacted the San Diego County Sheriff's Department, which described Aghdam as "at risk" because she had never gone missing before, according to a statement issued by the Mountain View Police Department.
Aghdam told police she had left home because of family issues and was living out of her vehicle until she found a job. She did not "mention anything about YouTube, if she was upset with them, or that she had planned to harm herself or others," according to the statement.
"Throughout our entire interaction with her, she was calm and cooperative," the statement read.
Police in Mountain View contacted Aghdam's father and brother after talking with her. The department said her relatives did not mention a potential threat against YouTube or that Aghdam may have been armed. An hour later, Ismail Aghdam called police back to say that his daughter was upset that YouTube had "done something" to her videos, adding that the change might have been connected to her trip to the Bay Area.
"At no point did her father or brother mention anything about potential acts of violence or a possibility of Aghdam lashing out as a result of her issues with her videos," the statement read. "They remained calm throughout this second phone call."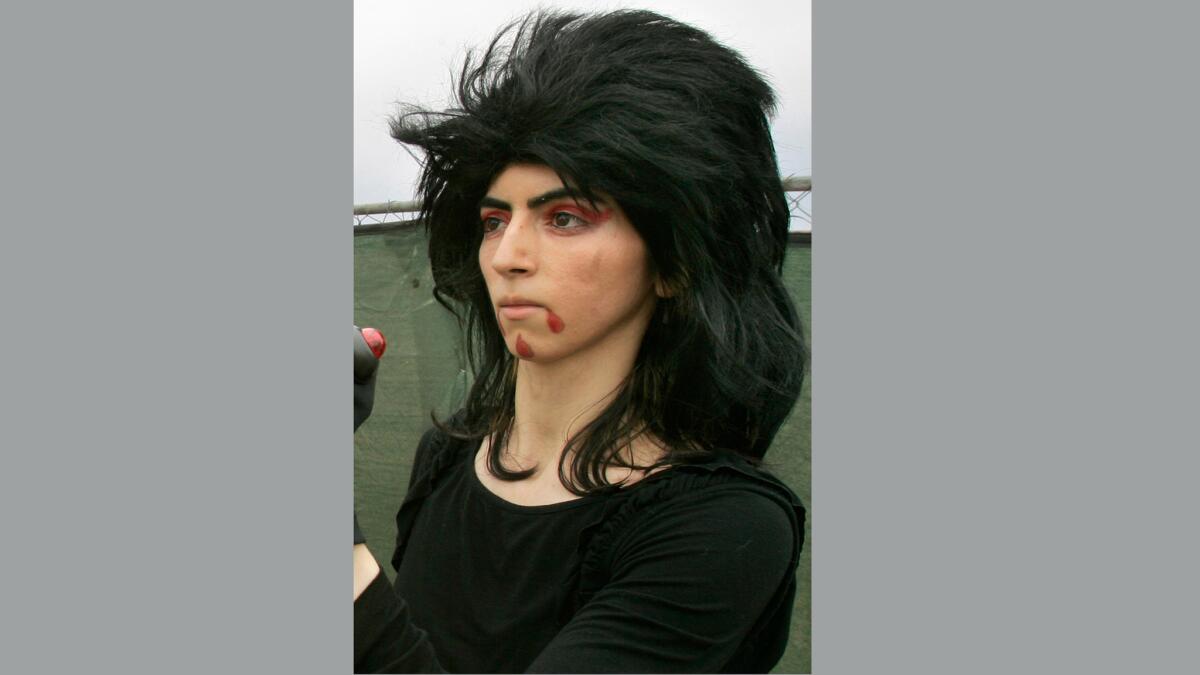 What is the status of the investigation?
The probe is extending from the Bay Area to the Inland Empire and San Diego.
Police believe animus against YouTube is the likely motive for the attack but emphasize they are still investigating.
San Bruno Police Chief Ed Barberini said Wednesday authorities were executing search warrants at two Southern California residences connected to Aghdam. Agents with the federal Bureau of Alcohol, Tobacco, Firearms and Explosives were helping serve search warrants in San Diego and Menifee. The warrants were obtained by the San Bruno Police Department, but the ATF was involved because of the "nexus of firearms," said Ginger Colbrun, ATF spokeswoman for Southern California.
Barberini said police were also searching Aghdam's vehicle. Aghdam apparently went to a gun range and fired the weapon used in the attack on Tuesday, Barberini said. He described the weapon as a Smith & Wesson 9-millimeter handgun, which Aghdam was legally allowed to possess.
Authorities served a search warrant Wednesday morning at Aghdam's last known residence, an apartment complex in the unincorporated community of 4S Ranch in San Diego County.
Around 9:30 a.m., a caravan of vehicles streamed into the parking lot at the apartments, accompanied by a sheriff's SUV.
Armed officers, some wearing vests labeled ATF, went into a second-floor apartment. About an hour later, the came down from the unit carrying several brown paper bags and a gray plastic bin. Officers also seized a bag of clothing found in a dumpster.
A woman who lived at the complex said she saw Aghdam throw the clothes away between 10 and 11 a.m. Monday, according to KGTV news report.
How did Aghdam get into the YouTube headquarters?
Barberini said she entered the YouTube campus through a parking garage, after parking her vehicle near a business close to the company's headquarters. Police have not established a specific link between Aghdam and the people she shot.
Sign up for Essential California for news, features and recommendations from the L.A. Times and beyond in your inbox six days a week.
You may occasionally receive promotional content from the Los Angeles Times.