Wayne Rogers dies at 82; actor played Army surgeon Trapper John on TV's 'MASH'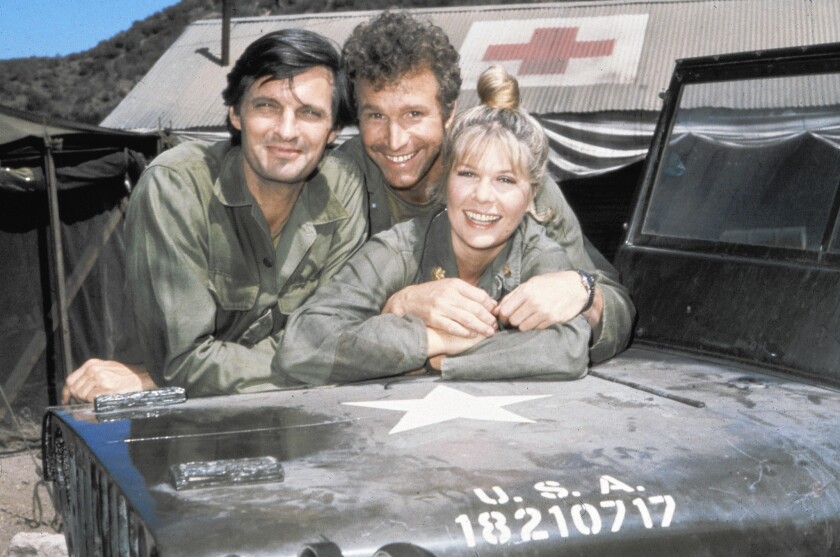 Wayne Rogers, whose Trapper John McIntyre on "MASH" was among the most beloved characters on one of the most popular TV shows of all time, died Thursday. He was 82.
The actor was surrounded by family when he died in Los Angeles of complications from pneumonia, said his publicist and longtime friend, Rona Menashe.
Rogers' Army surgeon Trapper John teamed with Alan Alda's Hawkeye Pierce to form one of the most beloved duos in TV history, despite Rogers' appearing in only the first three of the show's 11 seasons on CBS.
The two skilled doctors blew off steam between surgeries by pulling pranks, romancing nurses and tormenting their tent mate, Frank Burns, always with an endless supply of booze and one-liners at the ready.
In one classic moment, Trapper reaches out as though he's checking for rain and says, "Hmm, feels like it's going to martini," as Hawkeye promptly passes him a drink.
And in another line that typified the show's ethos, Trapper answers a question with: "How should I know? I dropped out of school to become a doctor."
Rogers was on "MASH" from 1972 to 1975, becoming one of many original cast members to leave the wildly popular show, which lasted until 1983. He was initially considered for Alda's character, but he preferred Trapper's sunnier disposition to Hawkeye's darkly acerbic personality.
The characters were essentially equals when the show began, but the series increasingly focused on Alda. When Rogers left the show, his manager said it was not about money, but rather the shrinking size of his character's role — even though the Trapper John character had been a major focus of the original motion picture.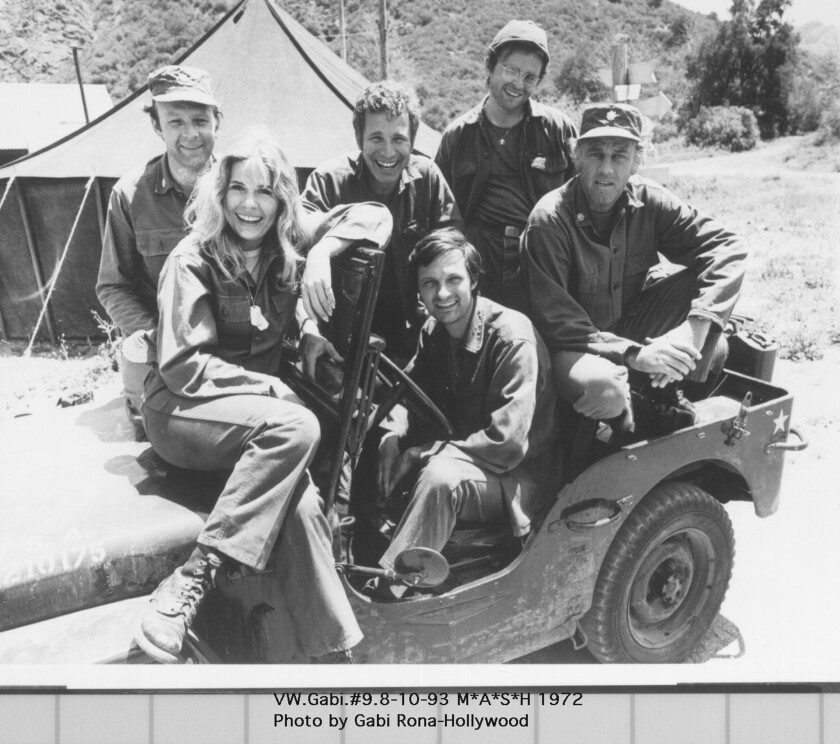 "The trouble stems from the fact that Wayne was supposed to have an equal costarring role in the series, and that just hasn't happened," said Arthur Gregory.
Two other actors played Trapper in other incarnations. Elliot Gould was the same character in the "MASH" feature film that preceded the TV show, and Pernell Roberts played the title character in the 1980s spinoff drama "Trapper John, M.D."
An Alabama native and Princeton graduate, Rogers auditioned his way into the estimable Neighborhood Playhouse in New York and emerged as a well-trained actor, further polished by the daily discipline of a soap opera ("The Edge of Night").
Rogers had parts on many short-lived shows before "MASH," specializing in westerns such as "Law of the Plainsman" and "Stagecoach West." He had a bit part in the 1967 film "Cool Hand Luke" with Paul Newman.
In the years after "MASH" he returned to TV regularly, with a recurring role in the early 1990s on "Murder, She Wrote."
He moved beyond acting to see success later in life as a money manager and investor. When a business manager separated his friend Peter Falk from some of his money, Rogers helped him get a good chunk of it back via a lawsuit. In time he began helping other friends.
"It started little by little," he said, "as our lives got more complicated. Then one day I woke up and discovered I had several people I was responsible for, and I was doing it with my left hand as it were."
In 1988 and 1990 he appeared as an expert witness before the House Judiciary Committee to speak in favor of maintaining the Glass-Steagall banking laws of the 1930s.
In recent years he was a regular panelist on the Fox News stock investment show "Cashin' In."
Rogers is survived by his wife, Amy; two children, Bill and Laura; and four grandchildren.
Meadowlark Lemon dies at 83; 'Clown Prince of Basketball' spent 24 years with Harlem Globetrotters
Lemmy Kilmister dies at 70; Motorhead singer helped pioneer hard rock
Ruby Cavanaugh dies at 93; namesake of Orange County chain of diners
---
Must-read stories from the L.A. Times
Get all the day's most vital news with our Today's Headlines newsletter, sent every weekday morning.
You may occasionally receive promotional content from the Los Angeles Times.