Counter: Creative Chicano Cuisine, all kinds of queso, and updates on farmers facing the fires
It's been a very long week for many folks in and around Los Angeles, with devastating wildfires igniting so many communities. As we continue to check in with the farmers and others affected, it's a good time to head to your local farmers markets to support them — and get up-to-date news, as markets are our town squares.
In other news this week, Jonathan Gold considers the Modern Mexican cuisine of chef Thomas Ortega, two of whose restaurants are the subject of the latest review. And as Hanukkah approaches, we have a cooking story about what do with olive oil — not just frying latkes or doughnuts, though that sounds pretty good right now. In food truck news, we check in on a truck that specializes in melted cheese, because sometimes comfort food is more, well, comforting than others. Happy dining and cooking, and be safe.
MOLE TOTS AND DORITOS
In this week's review, Jonathan considers both Playa Amor and Amor y Tacos, two Mexican restaurants by chef Thomas Ortega. And he declares Ortega one of the Chicano Cuisine guys, in good company alongside Wes Avila, Carlos Salgado and Ray Garcia. At both restaurants he finds mole tot poutine (it's exactly what it sounds like), and a riff on a Puerto Nuevo fried lobster dish at Playa Amor, worth a visit to Long Beach.
ALL ABOUT THE OIL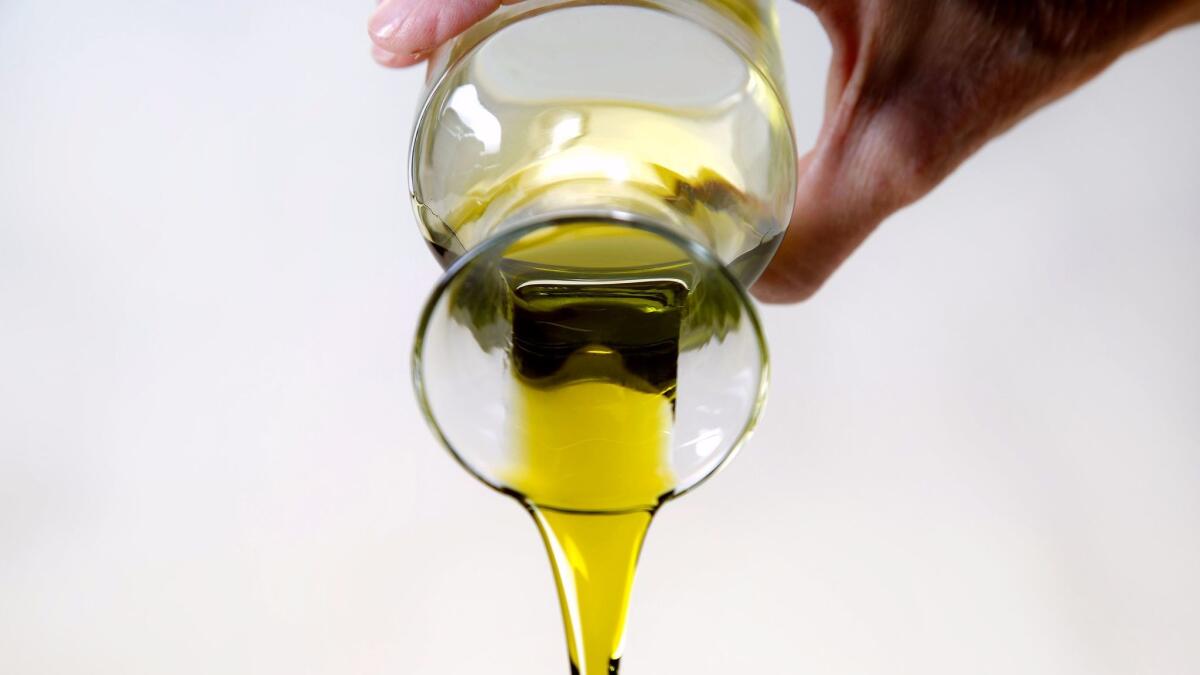 Food writer Amelia Saltsman lets us in on a little Hanukkah secret. The holiday — which begins at sundown on Tuesday — may be celebrated with plenty of deep-fried pastries, but it's the oil, not the cooking method, that's commemorated during Hanukkah. She has details on where to find the prized olio nuovo (the ultra-green first bottling of the year's first pressing) and recipes for potatoes, a soothing soup — and an olive oil cake, served not only with the oil but chocolate.
QUESO, PLEASE
In her latest food truck column, Deputy Food Editor Jenn Harris visits a truck that serves nine different types of queso. Yes, nine. Queso with tortillas, queso with French fries, queso with tortilla chips and more. Because depending on who you are and where you're from, queso isn't just melted cheese, it's a movement. And if repeating bowls of melted cheese don't make you happy, then Jenn likely has another food truck that will.
FARMER FIRE UPDATE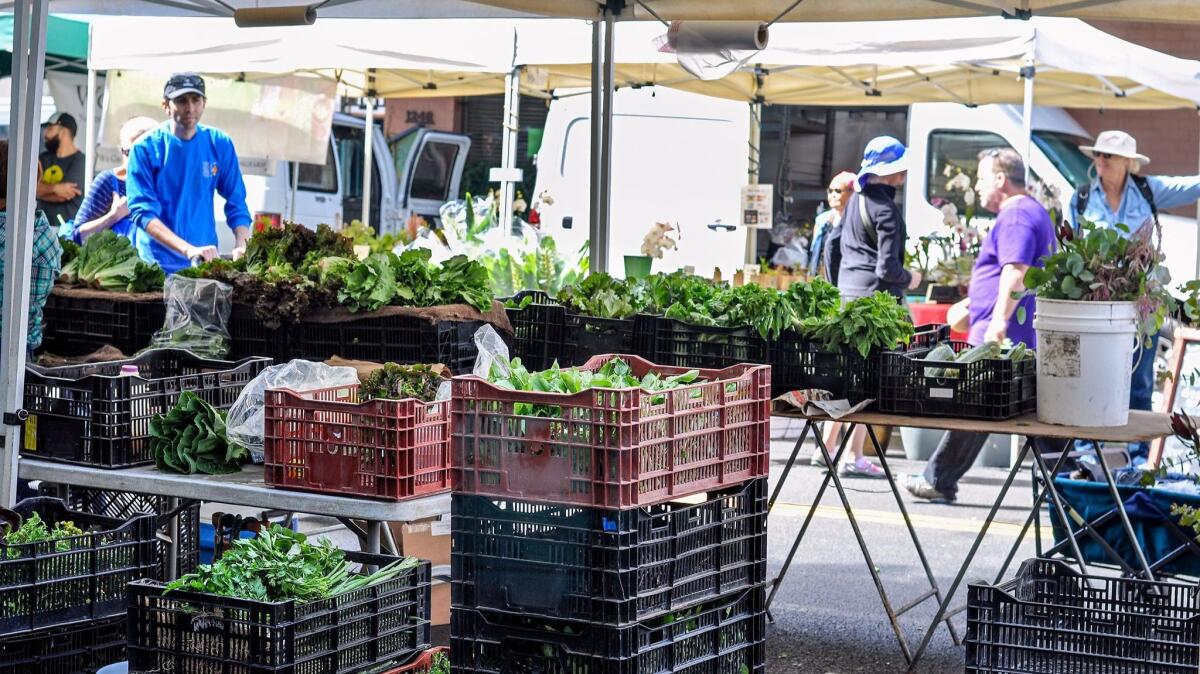 If you didn't make it to the Santa Monica farmers market this past Wednesday, you weren't the only one. Food writer Gillian Ferguson checked in with many market vendors to see how they were coping with the recent devastating Southern California wildfires. Coleman Family Farms was there, but with far fewer of their specialty greens, and many farmers were conspicuously absent — their harrowing Instagram feeds telling their stories.
MARKET REPORT
On a related note — and because she goes to the market all the time — Test Kitchen Director Noelle Carter considers cauliflower, now in season. The stuff comes in myriad colors: green, purple, orange and of course the more predictable white. And she has plenty of suggestions for how to use them all, including in soups, gratins and pastas. (Try making cauliflower steak, if you haven't, or just channel chef Nancy Silverton and roast the whole thing.)
Jonathan Gold's 101 Best Restaurants, the authoritative annual guide to local dining, is online for subscribers and now features his 2017 Best Restaurants. If you didn't get a copy of the booklet, you can order one online here.
Goldbot: You can now talk to Jonathan Gold any time you want — or at least the robot version of him that now lives on Facebook Messenger. You can ask Goldbot for a personal restaurant recommendation based on location, type of food or price. The bot will also deliver Jonathan Gold's latest reviews straight to your device.
The Daily Meal, the food and drink website under the editorial direction of Colman Andrews, is one of our partners. Check out their stories, recipes and videos.
Check us out on Instagram @latimesfood
Check out the thousands of recipes in our Recipe Database.
Feedback? We'd love to hear from you. Email us at food@latimes.com.
Get our L.A. Goes Out newsletter, with the week's best events, to help you explore and experience our city.
You may occasionally receive promotional content from the Los Angeles Times.