Newsletter: Trends on the plate and in the glass
Happy Saturday. It's a deceptively busy weekend, between the women's march in downtown Los Angeles today and some pretty serious playoff football games tomorrow that may require a little halftime snacking — and the much-anticipated opening of NoMad, chef Daniel Humm's DTLA restaurant project, on Sunday.
If you like drinking under the shamrocks at Tom Bergin's Public House, it's the last week of regular service at the local landmark pub (the bar will remain open); today is also the last day of service at Pasadena's Ranchero restaurant, another longtime neighborhood favorite, which is closing its doors after 49 years.
If you're more interested in new restaurants than old, this week Jonathan Gold considers a recently opened dim sum place in Rosemead — and gives his predictions for the top food trends in L.A. for the coming year, which is about as new as you can get. We also have a wine forecast for 2018, as well as a look at a new cookbook that showcases the remarkable cooking of immigrant chefs.
In our continuously updated recipe box, we have a recipe from that cookbook, which intersects nicely with the available produce at our local markets (curry leaves!), as well as nine recipes for fried chicken, 16 recipes for gluten-free desserts, and not a few others from our massive California Cookbook recipe database. Enjoy the weekend.
A DIM SUM PALACE
Longo Seafood Restaurant is, writes Jonathan, the newest dim sum palace in the San Gabriel Valley. There he finds excellent baked buns, estimable fried chicken cartilage and congee — plus a giant video screen and seafood tanks to entertain the children. As it is a Hong Kong-style banquet restaurant, you can find suckling pig and birds' nests, but if you are there before 3 p.m., you're really there for the dim sum.
2018 WINE TRENDS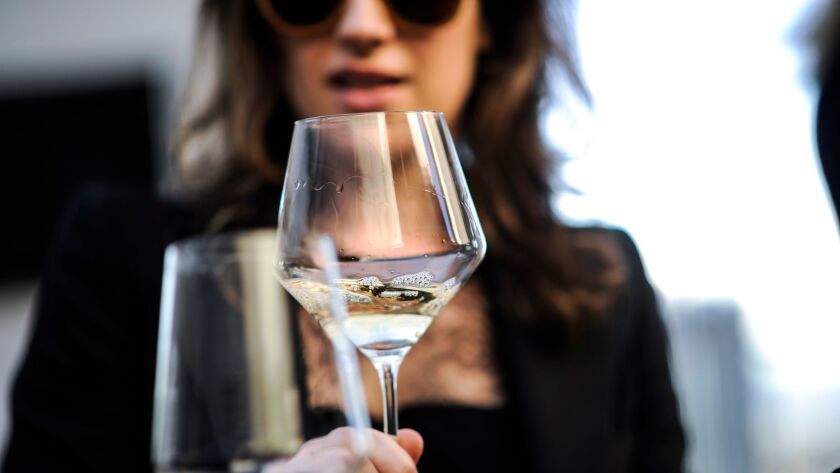 The coming year is a good one to broaden our wine horizons, writes wine writer Patrick Comiskey. What's on his radar? Global warming has been changing the geography of wine-making, so 2018 is an excellent time to check out wines from places such as Canada, England, Patagonia and Vermont, as well as Tasmania and Germany. Organic and biodynamic producers are also doing interesting work, with wines well worth sampling.
JONATHAN GOLD'S FOOD FORECAST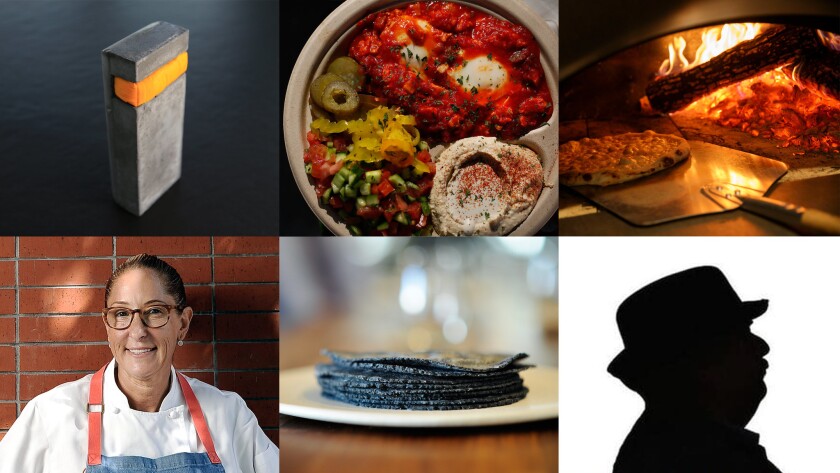 What will this year bring to our kitchens and our restaurants? Jonathan catalogs his top 10 L.A. food trends for 2018. Maybe make a parlor game of it and guess before you read — some of us do this sort of thing in the office — or ask the folks around your dinner table to make their own predictions.
IMMIGRANTS' COOKING
For our latest Cookbook of the Week, I consider "The Immigrant Cookbook: Recipes that Make America Great," the new cookbook from Interlink Books, which is collected and edited by Leyla Moushabeck. It's a book with 70-plus recipes from first- and second-generation immigrant chefs from six continents — and a message. In a time of heightened rhetoric about immigration policy, this excellent cookbook puts not only excellent food on the table, but makes the point that we should all be given a place at that table.
LEMONADE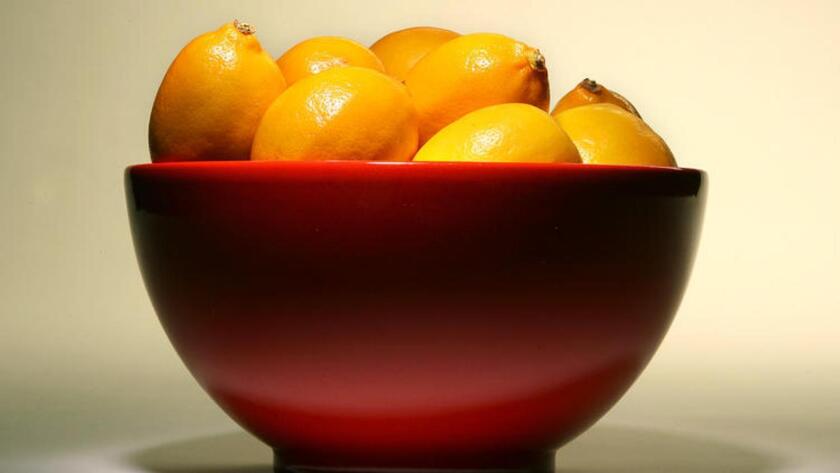 Winter is a terrific time for Southern California farmers markets, as the weather here is often downright balmy in January, and the produce brought in from local farms is stunning. Of course, it's always stunning, but somehow the stands loaded with Meyer lemons and blood oranges, and the small forests of greenery, among a wealth of other produce, are particularly soothing this time of year. Test Kitchen Director Noelle Carter has tips and suggestions and recipes for all those Meyers. (And if that's not enough, here are 100 things to do with them.)
NOMAD ALERT
If you, along with many folks in L.A., have been tracking the opening of the NoMad hotel, with its restaurants from chef Daniel Humm of Eleven Madison Park fame, you're in luck: The hotel finally opens tomorrow. Deputy Food Editor Jenn Harris talks to Humm about the project, which includes a 241-room hotel and restaurants and bars — and menus that will feature, among other things, this pretty spectacular flaming Baked Alaska.
Jonathan Gold's 101 Best Restaurants, the authoritative annual guide to local dining, is online for subscribers and features his 2017 Best Restaurants. If you want a copy of the booklet, you can order one online here.
Goldbot: You can now talk to Jonathan Gold any time you want — or at least the robot version of him that now lives on Facebook Messenger. You can ask Goldbot for a personal restaurant recommendation based on location, type of food or price. The bot will also deliver Jonathan Gold's latest reviews straight to your device.
The Daily Meal, the food and drink website under the editorial direction of Colman Andrews, is one of our partners. Check out their stories, recipes and videos.
Check us out on Instagram @latimesfood
Check out the thousands of recipes in our California Cookbook.
Feedback? We'd love to hear from you. Email us at food@latimes.com.
---