Newsletter: Essential California: Netflix's Emmy dominance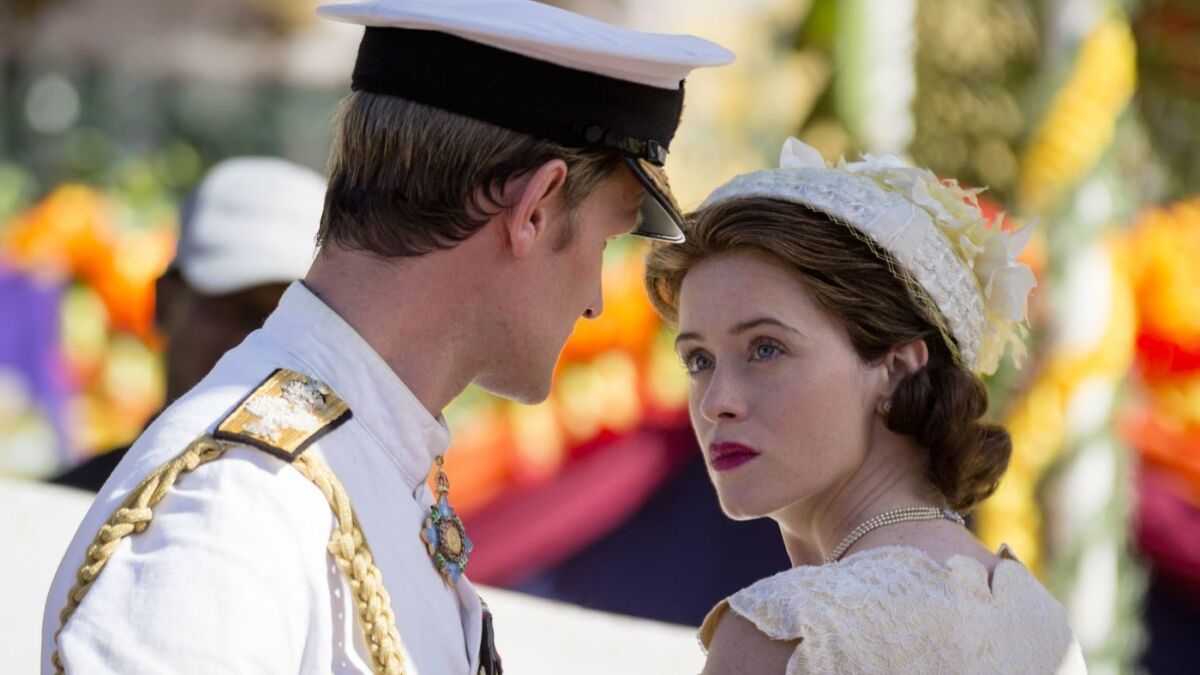 Good morning, and welcome to the Essential California newsletter. It's Friday, July 13, and here's what's happening across California:
TOP STORIES
Netflix dethroned HBO, the longtime king of Emmy nominations, Thursday by hauling in 112 Emmy Awards nominations — the most of any network. HBO, which has been the industry leader for nearly two decades, came in second with 108. However, HBO's ambitious "Game of Thrones" scored the most nominations for any series in television with 22, including for the most coveted category of outstanding drama. Los Angeles Times
— Emmy snubs and surprises: New faces are in, old institutions are out and Sandra Oh makes history. Los Angeles Times
— The complete list of nominees. Los Angeles Times
— In "Game of Thrones" and "The Handmaid's Tale," the top Emmy nominees reflect a revolution at different points. Los Angeles Times
— The Emmys will be full of color, as cultural diversity distinguishes major categories, writes Greg Braxton. Los Angeles Times
Victorville Prison problems
Immigration detainees who were sent to a federal prison in Victorville last month were kept in their cells for prolonged periods of time with little access to the outside and were unable to change their clothing for weeks, according to workers at the facility and visitors who have spoken with detainees. Staffers at the prison also say they have not been given the proper resources or direction to handle the influx of detainees, putting both inmates and workers in danger. "It's gone from bad to worse to worst. We cannot take care of these inmates," said a worker who asked not to be identified for fear of retaliation. Los Angeles Times
Plus: The Trump administration reunited just over half of migrant children younger than 5 with their parents and said the others are "ineligible under court-approved criteria." Los Angeles Times
Get the Essential California newsletter »
L.A. STORIES
The vaccine fight continues: Thousands of kindergartners in California still don't have their required shots, in large part because doctors have written them notes exempting them from vaccines. Many parents who are resistant to vaccines see the medical board's recent punishment of Dr. Bob Sears as the beginning of a pro-vaccine crackdown. Los Angeles Times
Out in the desert: Californians aren't exactly known for their stuffy workplace attire. Even so, Lancaster Mayor R. Rex Parris wants to forbid all employers in the city from requiring workers to don the enemy of the casual wardrobe: neckties. Los Angeles Times
Yum! "L.A.'s obsession with chicken and waffles knows no bounds." Los Angeles Magazine
Olympic questions: "L.A. 'sterilized' its streets for the '84 Olympics — how will it treat the homeless in 2028?" Curbed LA
IMMIGRATION AND THE BORDER
Border tales: What it took to reunite one immigrant family separated under the "zero tolerance" policy. Los Angeles Times
POLITICS AND GOVERNMENT
In the halls: A bill in Sacramento would allow for larger loans to be made through "finders" — grocery stores and check-cashing shops that offer loans on behalf of lenders. The bill, now in the state Senate, would increase the limit from $2,500 to $7,500. A single company would get most of the benefit. Los Angeles Times
Fury in CC land: A crowd of protesters assailed Los Angeles Community College District trustees Wednesday for selecting a Latino man over three African American women to fill a vacant board seat. Los Angeles Times
Ballot-measure land: A new San Francisco ballot initiative would tax big businesses to fight homelessness. Fast Company
Robo-call outcry: "Alarms are sounding in the East Bay after an anti-Semitic robo-call went out Tuesday on behalf of Republican congressional candidate John Fitzgerald." The small-business owner, whose website and social media pages show him to be a Holocaust denier, said in an email Wednesday night he is not affiliated with the group who paid for the call and does not support the message. NBC Bay Area
CRIME AND COURTS
Still a crime: Authorities are not treating an attack on a 91-year-old grandfather as a hate-related incident. Los Angeles Times
Nabbed: A man has been charged with murder and attempted murder in connection with a West Hollywood knife attack. Los Angeles Times
More criticism: Jesse Jackson calls for the disbarment of a San Bernardino County prosecutor who made offensive comments on social media. Los Angeles Times
Wild story: "For more than a year, some of the most powerful women in entertainment — including Amy Pascal, Kathleen Kennedy, Stacey Snider and a 'Homeland' director — have been impersonated by a cunning thief who targets insiders with promises of work, then bilks them out of thousands of dollars." The Hollywood Reporter
THE ENVIRONMENT
Dude: California fire officials have cited a 46-year-old Yolo County man in connection with an improperly installed electric fence that ignited a large blaze that has scorched 90,000 acres in Yolo and Napa counties since it began June 30. Los Angeles Times
New idea: Two weeks after lawmakers shelved a proposal to increase the number of electronic signs along California freeways, environmentalists have shifted their opposition to a bill that they say could also affect highways — even though its author says it would allow only replacement of existing billboards, not an expansion. Los Angeles Times
CALIFORNIA CULTURE
Fun new exhibit: It seems appropriate that the Los Angeles County Museum of Art would debut "Solar Reserve (Tonopah, Nevada) 2014" on the heels of a record-breaking heatwave. Los Angeles Times
The future! On the Lakers' road back to greatness with LeBron James, the hardest steps may still lie ahead, writes columnist Dylan Hernandez. Los Angeles Times
Plus: "It sounds like the Lakers' young roster is here to stay." The Ringer
Wowzer: "Electric double-decker buses are coming to L.A." City Lab
Interesting stuff: Will the Model 3 make Tesla a real car company? Bloomberg Businessweek
CALIFORNIA ALMANAC
Los Angeles area: sunny, 87, Friday; partly cloudy, 86, Saturday. San Diego: sunny, 79, Friday; partly cloudy, 78, Saturday. San Francisco area: partly cloudy, 67, Friday; partly cloudy, 65, Saturday. Sacramento: partly cloudy, 96, Friday; sunny, 96, Saturday. More weather is here.
AND FINALLY
Today's California memory comes from Jeanette Bellaci:
"I remember when Disneyland (in the '60s) cost 50 cents for a child to get in. You were given a choice of buying books of tickets depending on the type of rides you wanted. I still have some books of leftover tickets. Saturday night was a safe place to go with friends to enjoy bands in each 'land.' I remember when Knott's Berry Farm was free to enter! I worked in the bakery on the weekends and will never forget all my wonderful coworkers. I remember learning to surf at beautiful Huntington Beach just north of the pier and my friends calling me a 'goofy footer' … those were the days, my friends."
If you have a memory or story about the Golden State, share it with us. Send us an email to let us know what you love or fondly remember about our state. (Please keep your story to 100 words.)
Please let us know what we can do to make this newsletter more useful to you. Send comments, complaints and ideas to Benjamin Oreskes and Shelby Grad. Also follow them on Twitter @boreskes and @shelbygrad.
---