Newsletter: Essential California: Election day!
Good morning, and welcome to the Essential California newsletter. It's Tuesday, Nov. 6, and here's what's happening across California:
TOP STORIES
It's election day, and Jessica Morse isn't the only green and relatively unknown candidate going after an entrenched incumbent in Rep. Tom McClintock. Many of the first-timers trying to flip long-held Republican seats to the Democrats are giving incumbents their first significant challenges in years. "It has become the norm in this election cycle," said Paul Mitchell, whose firm Political Data tracks the state's electoral trends. "Every one of the congressional districts in California is being headed by Democratic challengers who have not run for anything, not even as much as a school board race." Los Angeles Times
Plus: With the final polls finished, the last ads cut and well over 35 million people already having voted, political operatives in both parties expect Democrats to win back control of the House on Tuesday and make significant gains in state capitals even as Republicans keep narrow control of the Senate. But as we saw in 2016, upsets happen. Los Angeles Times
-- Who says young people are unengaged? These folks are organizing, running for office and definitely voting. Los Angeles Times
-- A new poll released Monday by SurveyUSA found Proposition 6, a repeal of the state's new fuel taxes and vehicle registration fees, is too close to call. San Diego Union-Tribune
-- "Federal officials are coming to Sacramento on Election Day to monitor the state's efforts to assist voters who are not proficient in English." Sacramento Bee
-- Tears, fears, and cheeseburgers: Inside the chaotic final days of California's pivotal House races. BuzzFeed News
-- "Duncan Hunter is running the most anti-Muslim campaign in the country." The Atlantic
-- Voter turnout in Los Angeles County will remain unclear immediately after the election because of the rising number of mail-in ballots. Los Angeles Times
-- How do I vote? A resource guide for Tuesday. Los Angeles Times
-- Keep up with all our midterm coverage here. Los Angeles Times
In the guv's race
In the final days of California's governor's race, Gavin Newsom is focused more on helping fellow Democrats in California's hotly contested congressional races than his own campaign, an effort that could greatly expand his political influence. Meanwhile, John Cox got some exposure by helping GOP candidates. Los Angeles Times
Big changes afoot
Los Angeles schools chief Austin Beutner is working out a plan to radically reshape the nation's second-largest school district by greatly shrinking the central bureaucracy and moving decision-making closer to schools. The aim is to boost student success and also to save money at a time when district officials insist that grave financial problems threaten the Los Angeles Unified School District with insolvency. Under a proposal being developed confidentially, Beutner, who spent much of his career in business, would divide the school system into 32 "networks," bringing authority and resources out of the central office and into neighborhoods. Los Angeles Times
Get the Essential California newsletter »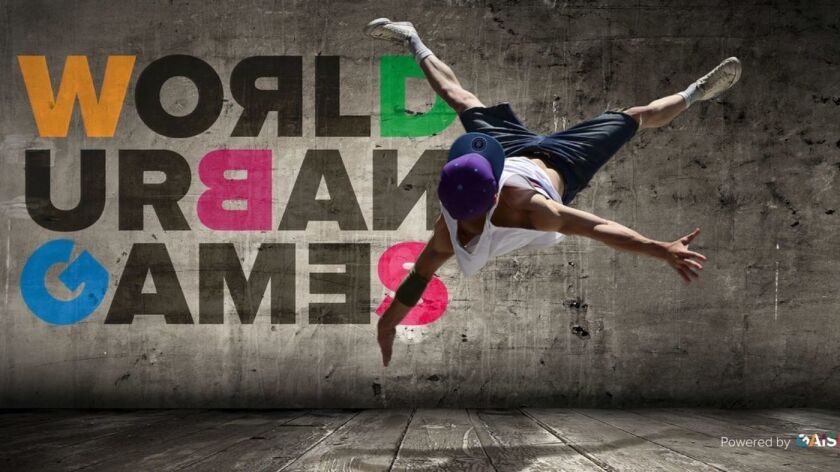 L.A. STORIES
$$$$: Related Cos. has secured $630 million in construction financing for the Grand, a massive Frank Gehry-designed retail, entertainment and hotel project that's been planned for more than a decade. Los Angeles Times
Problems in purple 'n' gold: The Lakers' Magic Johnson has bigger problems than coach Luke Walton. Los Angeles Times
Great photos: The new punks of Los Angeles. New York Times
POLITICS AND GOVERNMENT
More on the ballot: At stake on Tuesday's ballot: how BART will face the future. San Francisco Chronicle
Plus: "Oakland mayoral contenders fight for the title of most progressive leader." KQED
Gulp: If the House comes down to California, get ready to wait. Politico
CRIME AND COURTS
Coroner's report: Producer and rapper Mac Miller died from accidentally overdosing on a mixture of fentanyl, cocaine and alcohol in September, the Los Angeles County coroner said. Los Angeles Times
Grim: A report from the prison system's the chief psychiatrist slams mental healthcare in California prisons. Los Angeles Times
Deadly shooting: One man was killed and two other people were injured in a shooting early Monday at a detox facility in Marin County, officials said. Los Angeles Times
Baked and bedeviled: "While alcohol-related DUIs remain far more common, this past week a case involving a motorist prosecutors say was solely under the influence of marijuana provided a stark example of the danger of driving while stoned." Bakersfield Californian
In court: "Bay Area muralist Jose Meza Velasquez has filed a $5 million lawsuit in federal court against the new and former owners of a shuttered storefront on Story Road, alleging they violated state and federal laws that protect artists' work when they removed his historic mural from the building without notice." Mercury News
CALIFORNIA CULTURE
After Pittsburgh: A small Jewish congregation in Central Valley comes to grips with the mass shooting at a Pittsburgh synagogue. Los Angeles Times
Nice! Los Angeles has been selected as the inaugural host city for the World Urban Games, a new international competition that will feature nontraditional and emerging Olympic sports such as skateboarding, three-on-three basketball and BMX freestyle cycling. Los Angeles Times
Cool: "Luxo lamp finally shines atop Pixar Pier marquee in Disney California Adventure — better late than never." Orange County Register
Who needs a computer? Amazon has opened another brick-and-mortar location, this time in Berkeley. The shop peddles a mix of items, including Amazon electronics. Verge
Interesting stats: More people left California in 2017 than moved here. Who they are and where they went. Sacramento Bee
The money is still flowing: Uber has received billions in investments from the Saudi government, which owns more than 10% of the ride-hailing start-up and has a seat on its board. That relationship has complicated Uber's response to fallout from the murder of government critic Jamal Khashoggi. Bloomberg
CALIFORNIA ALMANAC
Los Angeles area: Sunny, 75, Tuesday. Partly cloudy, 70, Wednesday. San Diego: Partly cloudy, 70, Tuesday. Partly cloudy, 68, Wednesday. San Francisco area: Sunny, 67, Tuesday and Wednesday. San Jose: Sunny, 76, Tuesday. Sunny, 77, Wednesday. Sacramento: Sunny, 77, Tuesday and Wednesday. More weather is here.
AND FINALLY
Today's California memory comes from Ryan Ver Berkmoes:
"It was 1975, I was 14, living near Santa Cruz and a hopeless TV junkie. I could recite the entire prime-time lineup of the three networks and the competitive reasons why scheduling decisions were made. While my classmates were wowed by the Golden State Warriors that year (they swept Washington 4-0 in the NBA finals), I was wowed by the killer Saturday night lineup of CBS ('All in the Family,' 'Mary Tyler Moore,' 'The Bob Newhart Show,' etc).
"In fact, my dream job in my freshman year of high school was head of programming for CBS. I was a TV geek, walking around muttering things like 'Julian Goodman would have never cancelled "Star Trek" in 1968 if NBC had understood demographics.' That summer, my family spent time with friends in Camarillo. One day we all went to the Farmers Market on Fairfax. I already knew what was right next door: CBS. I thrilled every time I heard the booming 'From Television City in Hollywood …' at the start of shows like 'All in the Family.'
"So while the rest browsed the stalls, I wandered over to CBS. I spotted some stage doors open on an upper level and a big set sitting outside on a vast deck. Scrawled on the back was 'Basic Burnett.' Jackpot! A highlight of my week was when Tim Conway was on 'The Carol Burnett Show' trying to crack up Harvey Korman. I found a staircase and in these pre-obsessive security times, walked right up to the set where, yes, I touched the plywood. Suddenly a voice said, 'Hey, kid, what are you doing?' It was a stagehand. In my best guile-free voice I replied: 'Uh, looking at the set.' Nonplussed, he said: 'Nothing's going on today, otherwise you could see what we do.' Far from disappointed, that small tinkle of stardust made my summer. Other kids had Disneyland; I touched Carol Burnett's set."
If you have a memory or story about the Golden State, share it with us. Send us an email to let us know what you love or fondly remember about our state. (Please keep your story to 100 words.)
Please let us know what we can do to make this newsletter more useful to you. Send comments, complaints and ideas to Benjamin Oreskes and Shelby Grad. Also follow them on Twitter @boreskes and @shelbygrad.
---