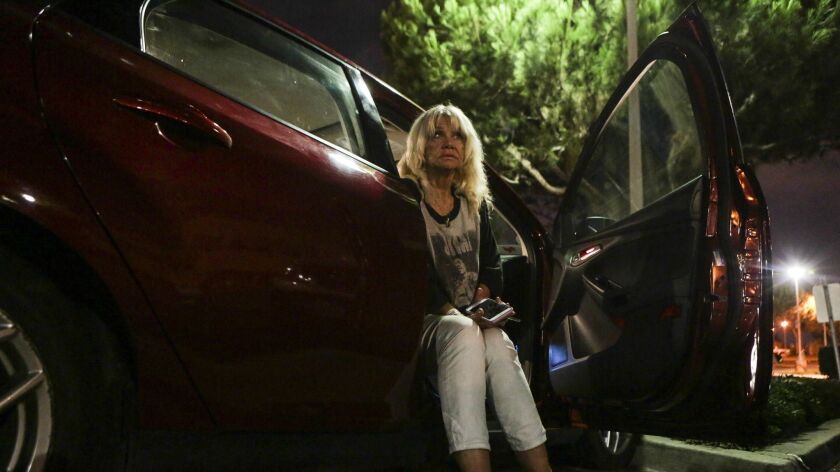 Good morning, and welcome to the Essential California newsletter. It is Saturday, March 30. Here's what you don't want to miss this weekend:
TOP STORIES
In California, more than half of tenants struggle with unaffordable rent. Tens of thousands bed down on the streets at night. Vouchers are one of the federal government's most powerful weapons to fight both problems, but low-income households can wait more than 10 years just to get one — and, increasingly, they can't find a landlord willing to take it. Experts say landlords have a variety of reasons for resisting, including concerns over red tape. But the largest one is simple economics: Property owners increasingly can charge more than the government is willing to pay. Los Angeles Times
Racing returns to Santa Anita
Santa Anita opened its doors for the first time since March 5, after 22 horses died in a little more than two months of its winter/spring meet, a 214% increase from the same span the year before. "For now, there is relief," writes columnist Bill Plaschke. "In eight races, there were no fatalities, which brought a giant collective sigh. But everyone agrees that the healing of what's arguably Southern California's most picturesque sporting venue is just beginning." Los Angeles Times
Plus: A Q&A with Belinda Stronach, chief executive of Santa Anita owners the Stronach Group, on the return to racing: "All eyes are going to be on us." Los Angeles Times
AROUND CALIFORNIA
Another revelation: The second man to die in the West Hollywood home of Democratic donor and activist Ed Buck was unresponsive for at least 15 minutes before anyone called 911, according to the man's autopsy report. Los Angeles Times
Here comes the sun: L.A. can expect highs in the 80s during a windy weekend. Los Angeles Times
Flower power: Joshua Tree shows off its piece of the super bloom, eclipsing its winter woes. Los Angeles Times
A wild story: As lawyers for Jennifer Francis began building their retaliation case against the Los Angeles Police Department, the first person they wanted to depose was the department psychologist who had evaluated their client's mental health. They were told by the city in late 2015 that Dorothy Tucker was dead. But she wasn't. Los Angeles Times
Review: Tsubaki in Echo Park is a modern izakaya with a serious sake obsession. Los Angeles Times
A hard commute gets harder: The LAX FlyAway Bus temporarily cancels some stops because of construction. Los Angeles TImes
First gentleman? Sen. Kamala Harris' attorney husband talks about the "endlessly fascinating" campaign trail. The Hollywood Reporter
On the tube: With a starring role on Fox Nation, Tomi Lahren wants to save California from itself. Los Angeles Times
Candidates pay their respects: "Pete Buttigieg, the first openly gay major presidential candidate, took his campaign Thursday to San Francisco — a heartland of progressive gay politics — but said he is running 'not to be a candidate for the LGBTQ community alone, or for any one group,' but to speak to all Americans." Politico
LOL: Twenty-seven "overheard" conversations that are so Los Angeles, it actually hurts. BuzzFeed
Fixing a big problem: "Sex slaves live among us in Fresno. Mayor's new initiative aims to end that." Fresno Bee
Gearing up: The entire food lineup at Coachella 2019, revealed. Eater LA
A legend in the MLS: The oral history of Zlatan Ibrahimovic's Galaxy debut nearly a year ago. ESPN
Big day on the NYSE: Lyft Inc. shares popped in their stock-market debut, opening at $87.24 — up 21.2% from their initial public offering price as investors rushed to get a piece of the first big U.S. technology listing this year. Bloomberg
Plus: Lyft's public market debut will put its kinder, gentler image under a microscope. Los Angeles Times
"Swatting" case: A California man was sentenced to 20 years in prison for making bogus emergency calls to authorities across the U.S., including one that led police to fatally shoot a Kansas man following a dispute between two online players over a $1.50 bet in the "Call of Duty: WWII" video game. Associated Press
"Not just a stadium": To some, renaming Los Angeles Memorial Coliseum is an insult. Associated Press
Get the Essential California newsletter »
THIS WEEK'S MOST POPULAR STORIES IN ESSENTIAL CALIFORNIA
1. "The DMV reviewed thousands of hilarious vanity plate applications last year. These are our favorites. Los Angeles Magazine
2. A mystery parent paid $6.5 million to get his or her kids into top universities. Los Angeles Times
3. "Vivaporu": For many Latinos, memories of Vicks VapoRub are as strong as the scent of eucalyptus. Los Angeles Times
4. More wealthy parents under scrutiny by prosecutors in the college admissions scandal. Los Angeles Times
5. How one wealthy parent is defending himself in the college admissions scandal. Los Angeles Times
ICYMI, HERE ARE THIS WEEK'S GREAT READS
The King's next big move: LeBron James' SpringHill production company has caught the eye of Hollywood like none other led by an active athlete. Kobe Bryant won his Oscar for the animated short "Dear Basketball" after his retirement. Warriors star Stephen Curry's production company, Unanimous Media, signed a deal with Sony Pictures last year but is still in its early stages. Curry's teammate Kevin Durant has Thirty5 Media, which serves as its own platform for digital projects, the way James' own digital platform Uninterrupted does. None matches the reach of SpringHill Entertainment. Los Angeles Times
Ouch: How the Lakers wasted Year 1 of LeBron. ESPN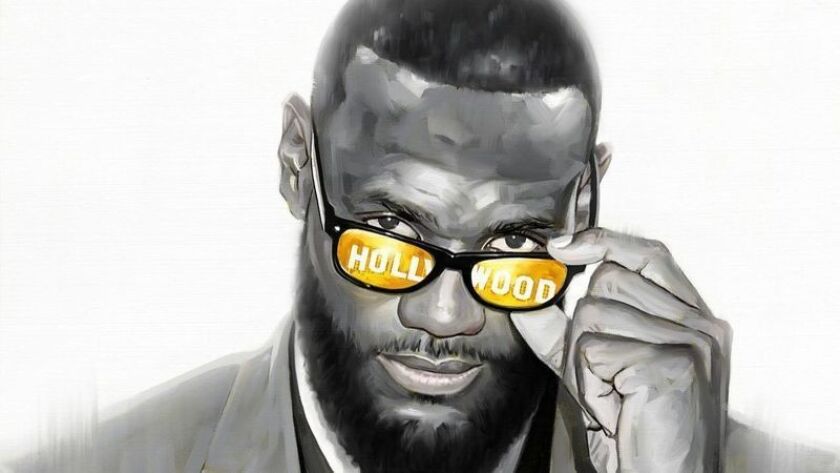 Harrowing story from the border: Migrant families in U.S. custody are sleeping on the ground under a bridge in El Paso. Los Angeles Times
Concert at dawn: At the Bombay Beach Biennale, an opera greets the sunrise over a toxic Salton Sea. Los Angeles Times
Please let us know what we can do to make this newsletter more useful to you. Send comments, complaints and ideas to Benjamin Oreskes and Shelby Grad. Also follow them on Twitter @boreskes and @shelbygrad.
---