Newsletter: Essential California: Inside the demise of SB 50, the state's most talked-about bill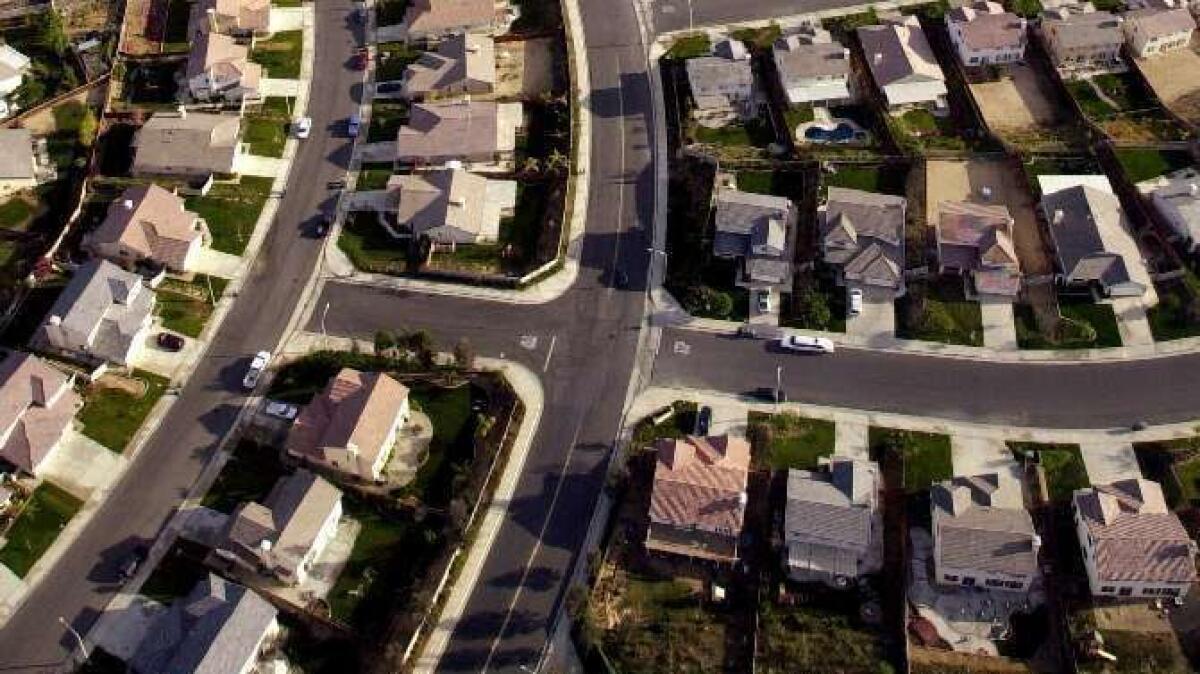 Good morning, and welcome to the Essential California newsletter. It's Friday, May 17, and I'm writing from Los Angeles.
The machinations of state politics rarely burst beyond the Sacramento bubble, but Sen. Scott Wiener's proposal to radically rethink California housing has dominated the conversation more than any bill in recent memory. It generated countless inches of national newspaper ink and heated dinner-table debates during its first go-round last year. And it was somehow even more talked-about after being reborn in the current legislative session.
The battle over Senate Bill 50 has been about much more than politics. What people have really been debating in those newspaper columns and living room conversations is the future of California. Or rather, a choice between two very different Californias.
Are we a state of "little boxes" and suburban dreams, where the good life is inextricably linked to a two-car garage and the promise of your very own front lawn? Or have we reached a point in the housing crisis where our cities must densify or die?
Wiener's proposal would have increased home building near mass transit and in single-family home neighborhoods. It would also have forced California to choose a future where our living patterns might sharply diverge from the past.
But yesterday, in a development that shocked nearly everyone watching, the bill was effectively killed without a vote in the Senate Appropriations Committee. The bill will be eligible again in 2020 but will likely face a steeper climb in an election year.
I called L.A. Times state politics and policy reporter Liam Dillon last night to try to understand what just happened. Dillon, who has covered this bill extensively, spoke on the phone from his office in Sacramento, where he'd just finished a story on the bill that ran on this morning's front page.
How did this bill die?
The bill died because it was held in the Senate Appropriations Committee. Essentially, this is a way that the Legislature can hold bills without having a formal vote, particularly sticky bills where they don't want to leave fingerprints on who actually killed them. [This 2016 story by John Myers offers a little more context on how that process works.]
So, we don't actually know whose decision this was?
That is correct. However, the chairman of the committee, Sen. Anthony Portantino, who is from La Cañada Flintridge, is very much opposed to the bill.
When I asked him if he was responsible for the decision to kill it this year, he said, "I'm the chair of the committee."
Did anyone expect this to happen today?
This was a surprising decision. I was expecting the bill to advance. I was expecting this to have advanced from the Senate floor, and then I think it was up for debate what was going to happen after that.
It was very clear that Sen. Portantino was opposed to this bill. But I think it was very much a surprise that those objections were not overruled by those in positions of higher authority. While committee chairs certainly have a lot of power in the Appropriations Committee, people that are more powerful are legislative leadership and the governor.
While Senate President Pro Tem Toni Atkins put out a statement complimenting Sen. Wiener for his efforts, apparently Sen. Portantino's opinion carried the day.
Similarly, Gov. Gavin Newsom — who did not take a position on the bill previously — put out a statement afterwards saying he was disappointed that the bill did not move forward. But again, it's unclear and no one would say whether Gov. Newsom made any formal interventions to try to keep it alive.
Does the governor have the power to formally intervene there? Or would it just be a matter of applying political pressure?
Because he's the executive, he doesn't have any formal vote on any piece of legislation. But there are lots of levers that a governor holds that can certainly influence how things work.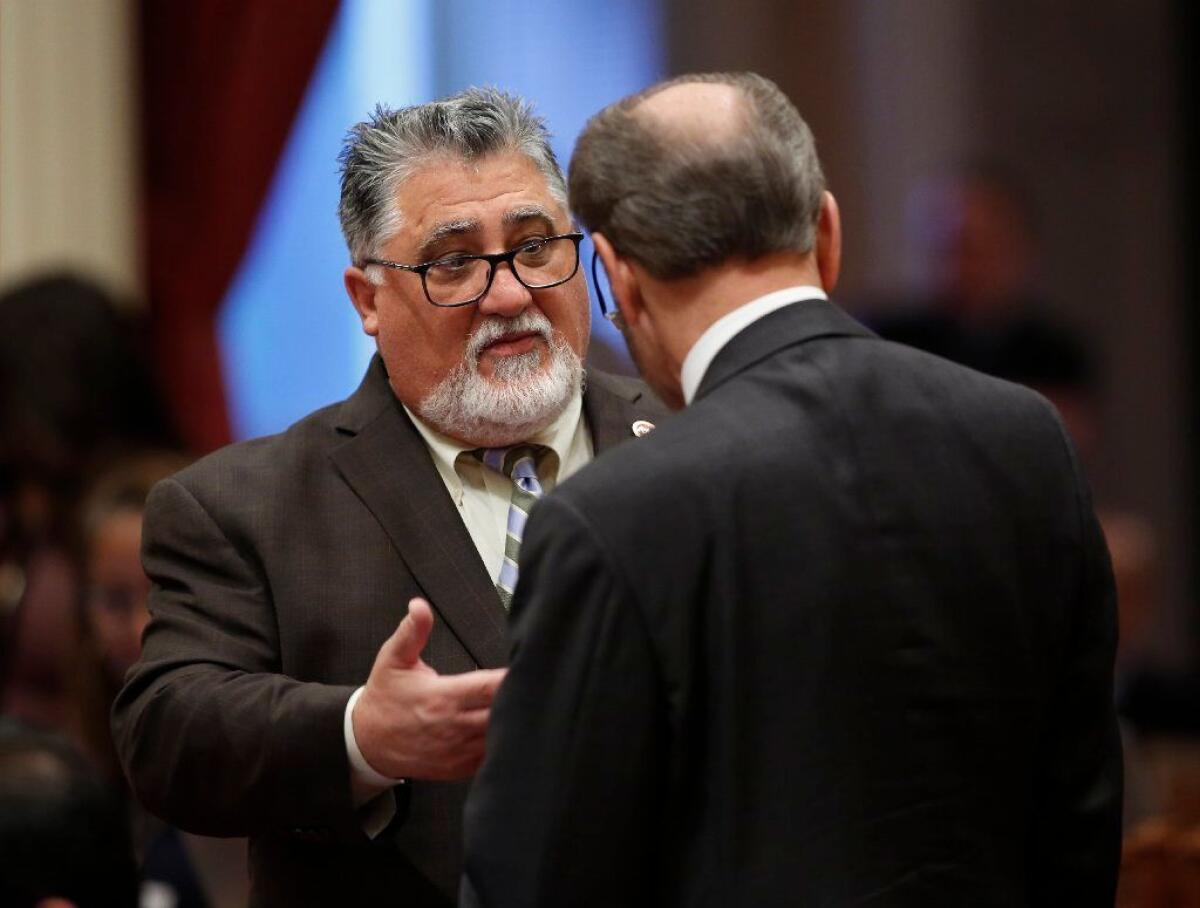 What were the larger political forces at play here?
It's interesting, there was a version of the bill last year that died for a lot of reasons. I pointed previously to a lack of support from low-income tenant groups. The largest group of them were neutral this year, though there were some who were still opposed and there were some in favor.
Can you tell me more about how support differed from last year?
The bill did get some high-profile support that didn't happen last year. The construction workers union, which is a super powerful interest group on housing issues, opposed the bill last year but was in favor this year. A number of environmental groups were much stronger in their support this year. There was a lot more momentum for this legislation than last year. That being said, the opposition among local government groups, in particular cities and counties, was really, really strong.
I think what this showed was a division among Democrats on this issue. And frankly, there's also a division among Republicans — there were some Republicans who were coauthors and supporters of this bill. But its narrowing and demise was engineered by two Democrats.
[Read Liam's story: "California bill to add housing in single-family home neighborhoods blocked by lawmakers"]
And now, here's what's happening across California:
TOP STORIES
The Trump administration has canceled a nearly $1-billion grant for the California bullet train project. This is another major setback for a project whose narrative has largely been a story of setbacks. While loss of the money poses a potentially devastating hit, state officials said, no immediate construction changes are planned because the federal government's action could be reversed in future legal action. Los Angeles Times
Get the Essential California newsletter »
L.A. STORIES
At a South L.A. high school, Shepard Fairey and other artists are transforming the walls with some help from students. Los Angeles Magazine
Nipsey Hussle's final music video will be released by DJ Khaled and John Legend "with the full blessing" of the late rapper's family. Los Angeles Times
Actor Dax Shepard's biggest hit is a podcast he records in his Los Feliz attic. Los Angeles Times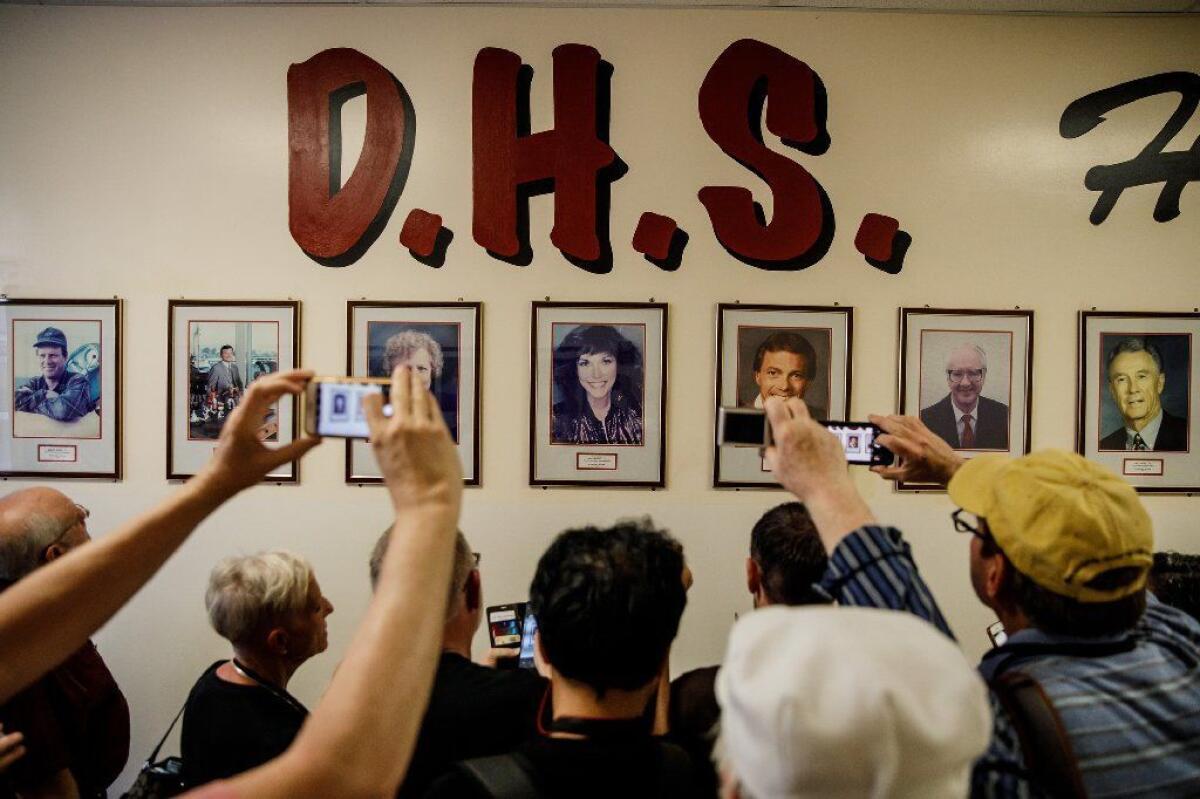 Inside the "feel-good sadness" of a Carpenters fan convention, where hundreds gathered from around the world at a midsize hotel in Thousand Oaks to celebrate the legacy of the soft-rock heroes. Also featured were a Jenny Lewis cameo, California alternative history lessons, a field trip to Downey and graveside flowers with vines shaped like Mickey Mouse ears. Los Angeles Times
Newsrooms across the country have grappled with how to report on racist rhetoric from politicians and public figures for decades. On Saturday, journalists from major L.A. publications will gather for a panel discussion on "The New Old Beat: Reporting on Racism." SPJ/LA
Your support helps us deliver the news that matters most. Subscribe to the Los Angeles Times.
IMMIGRATION AND THE BORDER
President Trump pitched an incomplete and almost certainly doomed immigration plan, pushing forward even as his efforts to make progress on his other big 2020 campaign issue — trade — faced new obstacles. Los Angeles Times
POLITICS AND GOVERNMENT
A new San Diego law that revives restrictions on people living in cars has raised concerns among homeowners and the homeless. The law, which was approved by a divided City Council earlier in the week, serves as a replacement for a similar one that was repealed after a federal judge ruled it too vague to enforce. San Diego Union-Tribune
State lawmakers balked at cutting taxes on cannabis to help the foundering legal market. They also moved forward a proposal to require more cities to allow pot shops but reduced the number of new stores required. Los Angeles Times
CRIME AND COURTS
California's medical board has put a Napa hospital psychiatrist on probation for the next seven years because the doctor showed up to work visibly drunk the day after the 2016 election. The psychiatrist reportedly told a police officer that he had "been drinking all night because he was depressed by the presidential election." Sacramento Bee
A former Stanford University worker was charged in the decades-old slaying of the daughter of the school's former athletic director. It's the third time the man has been linked to a death as cold-case investigators continue to search for more victims. Los Angeles Times
CALIFORNIA CULTURE
San Francisco's homeless population has swelled by 17% since 2017, despite the city spending more than $300 million annually on homelessness and creating hundreds of new shelter beds. Los Angeles Times
Anaheim residents are protesting the closed-door negotiations around Angel Stadium, which is one of the city's biggest public assets. Community activists want to ensure that city officials don't make a long-term deal with Angels baseball for a potential new stadium lease in private. Orange County Register
Meanwhile, Long Beach has made a bid to lure the Angels 20-some miles away. The efforts are still in the early stages, and bringing the Angels to town would be a complex, years-long process that could cost Long Beach more than $1 billion. Long Beach Press-Telegram
Plus, does Anaheim consider Long Beach a legitimate rival for the Angels? Los Angeles Times
The California cheese craftsmanship judges have spoken, and this Dutch-style gouda from Point Reyes is the best in state. Well, at least in the cow's milk category. A goat cheese from Sonoma took the top honors in the all-important annual competition for the "cheese of another milk type" category. Sacramento Bee
As faux-meat company Impossible Foods rapidly expands (it announced $300 million in new investments last week), some in its Bay Area home base are questioning "whether partnering with the fast-food industry is the best match for a company whose stated mission is to save the world." San Francisco Chronicle
Here are five quiet Bay Area restaurants where you can actually have a conversation. Mercury News
CALIFORNIA ALMANAC
Los Angeles: sunny, 69. San Diego: partly sunny, 67. San Francisco: partly sunny, 60. San Jose: partly sunny, 64. Sacramento: partly sunny, 68. More weather is here.
AND FINALLY
The whole place like a world's fair, quite new and already partly in ruins.
— Christopher Isherwood, writing about Los Angeles in a 1939 diary entry
If you have a memory or story about the Golden State, share it with us. (Please keep your story to 100 words.)
Please let us know what we can do to make this newsletter more useful to you. Send comments, complaints, ideas and unrelated book recommendations to Julia Wick. Follow her on Twitter @Sherlyholmes.
Get our Essential Politics newsletter
The latest news, analysis and insights from our politics team.
You may occasionally receive promotional content from the Los Angeles Times.