Readers React: Of course Trump sent a coal advocate to a conference on climate change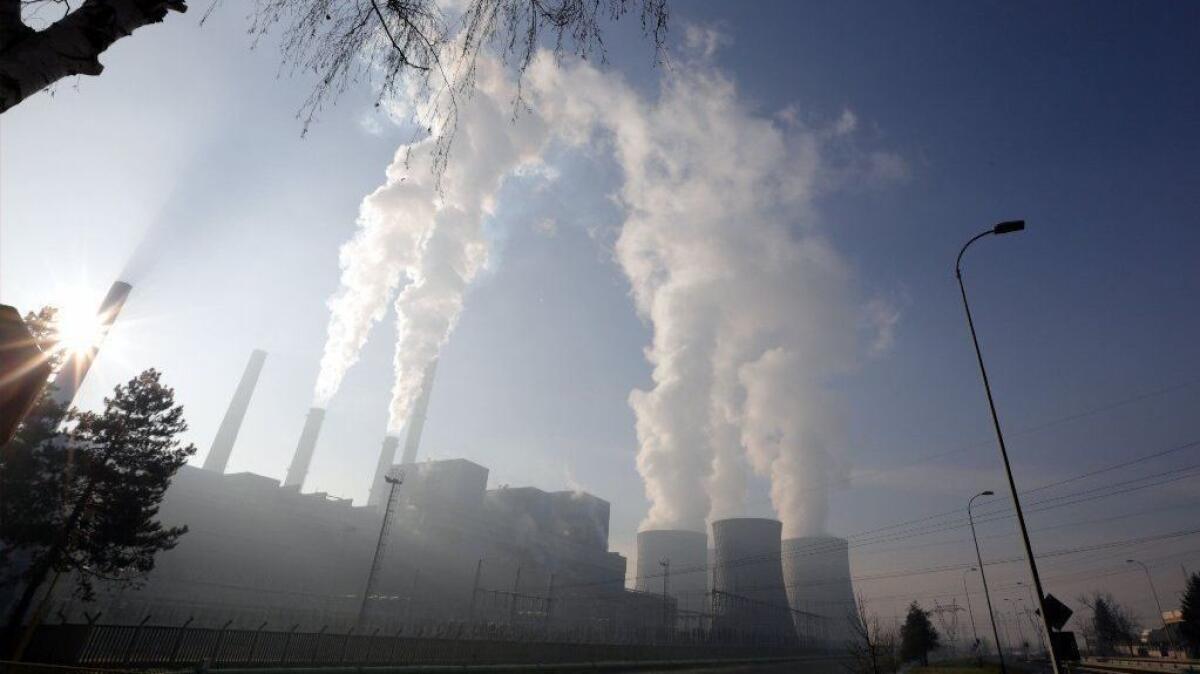 To the editor: It's great to see the president standing up with Russia and Saudi Arabia for American business interests. It takes real courage for the Trump administration to advocate for coal and ignore nearly 200 other nations and the majority of Americans who are concerned about climate change.
At the United Nations climate change conference in Poland, Trump's energy advisor promoted American ingenuity in fossil fuel, hoping to sell so-called clean coal to other countries. This is Trump's solution to almost everything — buy my stuff. The audience did not.
If economically possible, "clean coal" would already be in wide use. Surely not even Trump can sell this fake solution before others find a smarter, quicker way.
The new Energy Innovation and Carbon Dividend Act, introduced in the House on Nov. 27, offers a real start to addressing climate change before it is too late.
Steve Foster, Coto de Caza, Calif.
..
To the editor: Trump's energy advisor might have well said at the U.N. climate conference, "Make America stupid again."
The audience, which included many scientists, laughed at the idea of someone pitching coal at their conference. But as with the Iraq War, when it was laughable that impoverished Iraq could be sold as a threat to the U.S., no one will be laughing about the consequences of this misadventure.
The time for "believing" or "not believing" is over; this is not a game. It is time for Americans to roll up our sleeves, put in the effort to understand the problem, purge the polluters from their positions of power and clean up our act.
Scott Peer, Glendale
..
To the editor: Our government's decision to stand with Russia and Saudi Arabia on the issue of climate change should be a call to action to everyone who wants to provide a livable planet for future generations.
It is most galling that the valuable time spent in the meeting was wasted on the discussion of a single word (whether the nations should "welcome" or merely "note" a report on climate change).
We are in the midst of a global climate crisis. The development of oil, gas and coal energy must stop immediately or we will face the ravages of climate change. There are green energy solutions available, and now we must find the will to embrace them.
Green is good for the planet and the wallet.
Kay Foster, Santa Monica
Follow the Opinion section on Twitter @latimesopinion and Facebook
A cure for the common opinion
Get thought-provoking perspectives with our weekly newsletter.
You may occasionally receive promotional content from the Los Angeles Times.