Newsletter: Essential Politics: Get ready for #Obamajam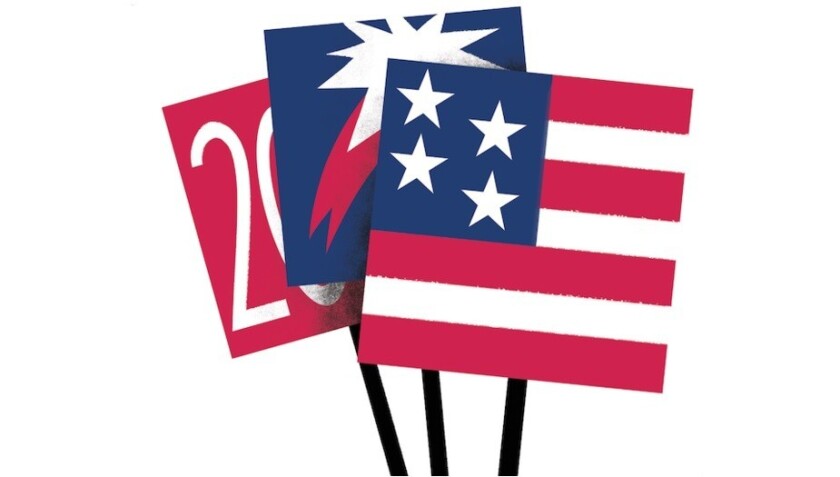 I'm Christina Bellantoni, the Essential Politics host today. Let's get started.
Saturday might be a good day to enjoy public transit in Los Angeles.
We all know the roads turn into a mess when President Obama comes to town.
This weekend will be no exception as the president hopscotches across L.A. between three afternoon and early evening fundraisers.
As we noted earlier this month, Obama will be here raising cash for the Democratic Party. He will hold a Q&A at the home of director J.J. Abrams and wife Katie McGrath and attend a private concert in the Palisades for the Democratic National Committee, according to the Hollywood Reporter.
According to an invitation obtained by the Los Angeles Times, the president also will appear at a fundraiser at the home of interior designer Michael Smith. The invitation bills the event as dinner with the president to support the Democratic Hope Fund and the DNC. The cost is $33,400 as a co-host or $10,000 per guest. THR reported that Smith's partner, former HBO executive James Costos, is the U.S. ambassador to Spain.
There also happen to be two major sporting events about to wreak motorist havoc: The CONCACAF soccer playoff game between the U.S. and Mexico at the Rose Bowl kicks off at 6 p.m. Then Game 2 of the Dodgers-versus-Mets series at Dodger Stadium begins at 6:07 p.m. And at some point that evening, the president will head out.
Don't say we didn't warn you.
CLINTON IN THE CAPITAL
Melanie Mason reports from Sacramento that Hillary Rodham Clinton will swing through California's capital city next month to scoop up some cash.
The fundraising luncheon on Nov. 4 will be held at the home of prominent real estate developer Angelo Tsakopoulos, according to sources who requested anonymity because they were not authorized to comment on the campaign's plans.
Eleni Kounalakis, former U.S. Ambassador to Hungary, is among the co-hosts. Clinton supporters will pony up $2,700 — the maximum an individual can give for the primary — to attend.
TODAY'S ESSENTIALS
-- Follow along for our team's coverage of the House leadership vote Thursday.
-- Sen. Marco Rubio's life might have turned out very differently had he stayed in a working-class neighborhood off the Las Vegas Strip, where service workers like his father and mother, a hotel maid, dreamed of a better life while providing the labor to power the gambling industry's economic engine. Lisa Mascaro explores the Florida Republican's roots.
-- Gov. Jerry Brown signed a package of climate change legislation into law. Chris Megerian explains the alphabet soup of agencies involved in the new regulations, and Javier Panzar posted video of Brown at the event.
-- Like the band Train? Gavin Newsom has a deal for you.
-- Tom Steyer has a new goal: raising cigarette taxes.
-- The California Community Foundation is committing $1 billion to improve the county of Los Angeles.
-- Rep. Xavier Becerra is talking trash ahead of the Dodgers-Mets series, and making wagers with fellow members in Congress.
-- Have suggestions for squares on our Democratic debate bingo cards? Send them our way! We'll post them online and use them at our debate watch party in downtown Los Angeles. If you'd like to join us, please RSVP.
-- I'm moderating a panel at Politicon Friday on California's role in the political process. Joining me are Seema Mehta from the Los Angeles Times, Ric Grenell and Mo Elleithee. Use the code LATIMES for a free ticket.
LOGISTICS
Miss yesterday's newsletter? Here you go. Did someone forward you this? Sign up here to get Essential Politics in your inbox daily. And keep an eye on our new politics page throughout the day for the latest and greatest. And are you following us on Twitter at @latimespolitics? Please send thoughts, concerns and news tips to politics@latimes.com.
---
Get our Essential Politics newsletter
The latest news, analysis and insights from our bureau chiefs in Sacramento and D.C.
You may occasionally receive promotional content from the Los Angeles Times.